National Hockey League
National Hockey League
Surging Sharks shut out Red Wings
Published
Oct. 21, 2013 1:00 a.m. ET

After scoring 39 goals in their first eight games, the San Jose Sharks proved they can play pretty well defensively, too.
Logan Couture scored in the shootout and San Jose beat the Detroit Red Wings 1-0 on Monday night.
The Sharks (8-0-1) are the NHL's last team without a regulation loss.
''We scored a lot of goals in our first eight games. We're not going to keep scoring like that,'' Couture said.
Each goalie got a shutout for not allowing a goal in 65 minutes.
Antti Niemi — who got his 24th career shutout — made 24 saves for San Jose and Jimmy Howard, who earned his 17th shutout, stopped 27 shots.
''Not much space out there. It was very playoff like,'' Sharks coach Todd McLellan said. ''Both teams a prevent-type game. . . . It was a chess match, there's no doubt about it. Even on the power play and penalty kills, the teams didn't get a lot of looks.''
Howard praised the way his team played without the puck.
''I thought we did a good job on their top guys. We didn't give them a lot of room and space. Another thing that was a positive was we didn't give up a lot of odd-man rushes,'' Howard said.
''That's been an Achilles' heel of late for us. We did a great job of keeping the third man high in the offensive zone, making them come 200 feet. We didn't turn pucks over. It's a good sign.''
It was Niemi's third shutout against Detroit. He also stopped Todd Bertuzzi on Detroit's final shootout attempt with a spectacular pad save.
It was the first game of a four-game Eastern road swing for San Jose.
Detroit's Brendan Smith hit the outside of the goal post with 4:57 remaining in regulation.
Niemi made an outstanding save on Daniel Alfredsson's shot from the bottom of the right circle 7:31 into the second period.
San Jose outshot Detroit 7-4 in a scoreless opening period, in which the Red Wings killed off two penalties.
''There was two pretty good teams there tonight. I thought our young D played pretty good. There wasn't much in the way of scoring chances either way,'' Red Wings coach Mike Babcock said.
''Both teams played real tight. I thought it was a good game. Just no room for either team. I think both teams checked really well. Not a lot of freedom for guys.''
NOTES: After the game, the Sharks acquired forward Mike Brown from the Edmonton Oilers in exchange for a fourth-round section in the 2014 draft. . . . Detroit D Niklas Kronwall missed his second game with a concussion suffered on Thursday night in Colorado. It was on a hit from behind by Cody McLeod, who was suspended for five games on Monday by the NHL. Kronwall's defense partner, Jonathan Ericsson, also didn't play because his wife went into labor on Sunday night. D Xavier Ouellet was recalled from the Wings AHL affiliate in Grand Rapids. . . . San Jose recalled forwards Freddie Hamilton and John McCarthy from its AHL affiliate in Worcester. The team also assigned F Matt Pelech to the same team. . . . Red Wings' G Jonas Gustavsson is the NHL's First Star for last week. Gustavsson posted a 3-0-0 record with a 1.67 goals-against average and .953 save percentage in three Detroit wins. . . . Sharks LW Patrick Marleau was the league's Third Star with three goals and six points. . . . Tampa Bay Lightning GM, Canadian Olympic GM and former Red Wings Hall of Fame player Steve Yzerman was at the game.
---
---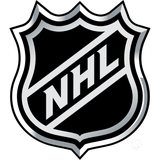 Get more from National Hockey League
Follow your favorites to get information about games, news and more
---