National Hockey League
National Hockey League
Stastny ready for stretch run after Olympics
Published
Mar. 2, 2010 1:19 a.m. ET

Paul Stastny stood outside the Colorado Avalanche locker room wearing his Team USA jersey with his Olympic silver medal hanging around his neck.
It's nice jewelry, but the Avalanche center feels he should have sporting a gold medal instead of the players from Team Canada.
``I don't think we won the silver, I think we lost the gold. That's the way we look at it,'' Stastny said. ``It's awesome, it's cool, but I'd love to have the gold. That's what we came in for, that was our main goal, it didn't happen but to get the silver is quite an accomplishment.''
A day later the sting of Team USA's loss to Canada in the Olympic hockey final is still there. But Stastny has to put his patriotic feelings aside and shift his focus to getting the Avalanche back into the playoffs. It started Monday night against the Detroit Red Wings, who are in 10th place in the Western Conference and fighting for a playoff spot.
``I don't think it's going to be that tough (to refocus) because we are battling for a playoff spot and there's 21 games left in the season,'' Stastny said. ``It sounds like a lot but it's the last quarter of the season where there's a lot of jostling and positioning.''
Still, it will be hard to shake off the nail-biting 3-2 overtime loss to the Canadians that more than 27 million people watched on TV. It seemed to Stastny that many were in the stands rooting for the home country.
``It was ridiculous. It was awesome. The fans were jacked,'' Stastny said. ``It was so loud in warmups. The fans were against you but that's what makes it so much fun. Everyone in the stadium and out of the stadium just wearing Canada jerseys.''
The gold medal game lived up to its hype. Stastny said when the Zach Parise sent the game into overtime with 24.4 seconds left in regulation, the Americans believed they could win their first gold medal in hockey in 30 years. But Sidney Crosby's goal 7:40 into overtime gave Canada the gold.
``It's tough. It's hard to believe. We had momentum especially scoring late in the third, going into overtime we had nothing to lose and we just went for it,'' Stastny said. ``A quick play there by (Jarome) Iginla, a quick shot there went in. That's why he's one of the best players in the world. It's tough to take.
Stastny said he had never experienced so much intensity in a hockey game before.
``Playing in Canada was tough. I think everyone was pretty beat up,'' he said. ``The speed was something I've never been a part of. It's like that first shift of a playoff game, everyone's going 120 percent but it was like that the whole game. The intensity of the game was pretty high and so much quality it made it tough to play.''
Now a little more than 24 hours later the American and Canadian players have to turn their attention to the NHL playoff race. Stastny's team is tied for first in the Northwest Division but is just eight points ahead of ninth-place Dallas, so there's no time to relax with 21 games to go in the season.
``All those games mean so much all those points mean something,'' Stastny said. ``It's so early to say every game's going to be like a playoff game but that's what it's going to be like.''
---
---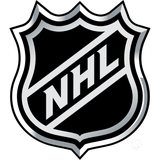 Get more from National Hockey League
Follow your favorites to get information about games, news and more
---