National Hockey League
National Hockey League
Stars eager to get on ice with new arrival Jagr
Published
Jan. 12, 2013 4:03 a.m. ET

The Dallas Stars will have to wait one more day to see their newest acquisition on the ice.
Signed to a one-year free agent contract last summer, 40-year-old winger Jaromir Jagr didn't arrive in town from his native Czech Republic until early Friday before a case of jet lag delayed his initial appearance at the club's practice facility.
''The guy's just a presence in our locker room,'' said Dallas coach Glen Gulutzan, whose club missed the playoffs for the fourth straight season last year. ''And when you have a guy of that stature and that ability, it makes people think you can win every night and that can be infectious.''
The good news is Jagr probably won't need much time to work himself into game shape, as he's already been playing for the Czech team he owns, Kladno. With 24 goals and a league-leading 57 points in 34 games, the two-time Stanley Cup winner - 1991-92 with Pittsburgh - seems to have plenty left in the tank.
The NHL's eighth-ranked all-time scorer with 1,653 points, Jagr returned to the league last season after spending three season in Russia and compiled 19 goals and 54 points in 73 games with the Flyers. He had a goal in 11 playoff games.
One area Jagr will surely help is on the Stars' power play, which ranked dead last in the NHL last season with a franchise-worst 13.5 percent efficiency.
''We're going to put him in his position where he's had the most success, which is kind of running it off the half-wall,'' Gulutzan said. ''He's an offensive guy, he's going to play around 17 minutes a night for us in key offensive situations and we're excited to have him.''
Another key offseason acquisition, especially for the power play, is fellow 40-year-old winger Ray Whitney. The 21-year veteran, who finished 13th in the NHL last year with 77 points (24 goals, 53 assists) while helping Phoenix reach the Western Conference finals, will provide offense and leadership alongside captain Brenden Morrow.
''Whitney's going to help our young guys, he's going to help Brenden in getting our message across as well,'' Gulutzan said. ''We're getting a great two-way player, a guy you can put on the ice against anybody. If you look at his minutes, he doesn't play easy minutes, he plays hard minutes and the points on the power play are going to help us tremendously.''
Whitney, who won a Stanley Cup with Carolina in 2006, said the key to a better power play is having more of them.
''You'll find the more of them you get, the more camaraderie you get, the more used to each other you get and your power play benefits from that. I think with (Jaromir) Jagr and Derek Roy coming in, the guys we've got on the point, I think it is certainly talented enough to be better than 30th,'' he said.
Between the two old-timers, along with other newcomers like Roy and physical defenseman Aaron Rome, the Stars are feeling good about their chances in 2012-13.
''It's exciting times around here,'' said Morrow, who turns 34 next Wednesday and is coming off a difficult injury-plagued season that saw him muster just 11 goals and 26 points in 57 games. ''We know Ray already, he's been in town for a couple of months, and the experience he has, and Jags, we haven't met yet, hopefully we'll see him over the next couple of days. We're excited to get them in the locker room and to get the jerseys on.''
Also missing from practice Friday was last season's leading scorer Loui Eriksson and 35-goal scorer Michael Ryder. While Jagr is expected to be on the ice Saturday, the full roster should be ready to go when training camp likely begins Sunday.
---
---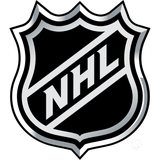 Get more from National Hockey League
Follow your favorites to get information about games, news and more
---