National Hockey League
National Hockey League
Stanley Cup playoffs: Western preview
Published
Apr. 12, 2011 1:00 a.m. ET

Spector: Eastern Conference preview
Here's what to look for when the National Hockey League's Western Conference quarterfinals open with games on Wednesday and Thursday — check our NHL Playoff Central for series schedules:
Vancouver Canucks (1) vs. Chicago Blackhawks (8)
Strengths: The Canucks led the league in goals scored and fewest goals against, possess tremendous depth at every position. The Blackhawks are defending champions who eliminated the Canucks from the playoffs the last two years.
Weaknesses: The Blackhawks cannot match the Canucks' depth this year. Vancouver is facing incredible pressure to succeed, plus Chicago's previous postseason success over them hangs over this series.
Players to Watch: Canucks goalie Roberto Luongo must silence criticism over his previous postseason failures against Chicago. Blackhawks captain Jonathan Toews hopes to lead his team to a third straight playoff series victory over Vancouver.
Who will win: Canucks in 6
San Jose Sharks (2) vs. Los Angeles Kings (7)
Strengths: Both clubs possess strong goaltending and defense. The Sharks have considerably more scoring punch and the NHL's second-best power play, while the Kings had the fourth-best penalty kill.
Weaknesses: Kings top scorers Anze Kopitar and Justin Williams are currently sidelined by injuries. The Sharks struggled on the penalty kill and remain dogged by the "playoff choker" label.
Players to Watch: Sharks captain Joe Thornton must overcome a reputation for soft postseason play. Kings hopes for success could ultimately rest with goaltender Jonathan Quick.
Who will win: Sharks in 5
Detroit Red Wings (3) vs. Phoenix Coyotes (6)
Strengths: The Red Wings possess considerable depth and playoff experience. Phoenix has a strong starting goalie in Ilya Bryzgalov, a solid team defense and desire to avenge last season's playoff elimination by Detroit.
Weaknesses: Many of the Wings' top players are aging and Henrik Zetterberg could miss the first three games of the series. The Coyotes can't match Detroit's firepower and have one of the league's worst power plays.
Players to Watch: Red Wings forward Pavel Datsyuk will be his club's offensive linchpin, while the Coyotes will look to Bryzgalov to backstop them to their first series victory since 1987.
Who will win: Coyotes in 7
Anaheim Ducks (4) vs. Nashville Predators (5)
Strengths: The Ducks possess a lethal scoring punch and the league's third-best power play. The Predators have strong goaltending and defense, particularly on the penalty kill, where they were fifth overall.
Weaknesses: The Ducks lack a quality starting goaltender and their penalty kill is average at best, while the Predators were amongst the league's lowest-scoring teams and lack a game-breaking scorer.
Players to Watch: Anaheim forward Corey Perry enters the playoffs coming off a 50-goal performance. Nashville goalie Pekka Rinne emerged as one of the league's top netminders.
Who will win: Ducks in 5
---
---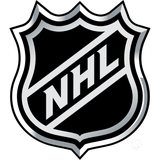 Get more from National Hockey League
Follow your favorites to get information about games, news and more
---