National Hockey League
National Hockey League
Sharks open road trip vs. slumping Leafs
Updated
Mar. 4, 2020 9:29 p.m. ET

TORONTO -- The irritated Toronto Maple Leafs will try to shake off their slump when they play host to the San Jose Sharks on Tuesday night at the Air Canada Centre.
The Maple Leafs did everything they could Sunday but were unable to overcome a hot goaltender in losing to the Colorado Avalanche, Toronto's fourth defeat in the past five games.
The Sharks defeated the Carolina Hurricanes on Saturday after losing their previous two games.
The Maple Leafs (11-11-5) had a season-high 52 shots at Avalanche goaltender Semyon Varlamov but scored only on a third-period power play in a 3-1 loss.
"Frustrating is definitely the right word," Maple Leafs left winger James van Riemsdyk said. "Their goalie played really well, and he can get hot like that at times throughout his career. Unfortunately, we couldn't get another one by him."
Toronto posted a season-high shot total for one period with 21 in the first 20 minutes, then matched that mark in the third period.
"I'm pleased with our effort, how we played and how we went about it," Maple Leafs coach Mike Babcock said.
The game against the Sharks will be the Maple Leafs' second on a five-game homestand. Toronto is 8-5-0 at home.
Babcock has an obvious objective on the homestand.
"I want to win, we've got to win, it's an opportunity for us," he said. "(Sunday) was a big game for us, obviously, to not get a win. Now we've got a real good team in San Jose, and we've got to get ready for them."
Toronto goaltender Antoine Bibeau made his NHL debut and allowed two goals while stopping 26 shots against Colorado. Babcock was pleased with the rookie's performance.
No. 1 goaltender Frederik Andersen is the probable starter against the Sharks.
The Sharks (16-11-1) are starting a four-game road trip with the game in Toronto.
Kevin LaBanc scored for the second straight game, collecting what proved to the game-winner Saturday in San Jose's 4-3 victory over the visiting Hurricanes.
The 21-year-old has four goals and two assists in 15 games.
"For a team that's had trouble scoring, he's one guy that's consistently scored for us," Sharks coach Pete DeBoer said. "The puck follows him around. I also like other parts of his game. He hounds it, he's on top of the other team. He works away from the puck. He's done a great job and he's a hard guy to remove from the lineup just because of how he's playing and how he's contributing."
The best thing DeBoer took from the game Saturday was the result.
"I think when you look at the week, out of the three games we played, it was probably our poorest of the three," DeBoer said. "But we found a way to win, and the other two we lost, maybe we deserved better."
It was the fourth time in the past 13 games in which the Sharks scored more than two goals. The four goals Saturday equaled their season high.
Sharks defenseman Marc-Edouard Vlasic left the game Saturday with a lower-body injury, and it was not known if he would be able to play Tuesday.
"I'm not thinking ahead. I'm thinking today, and today I'm trying to get better," Vlasic said Sunday. "We'll see tomorrow, and it's going to be the same thing.
"I'm not thinking, 'Oh, I'm going to play on Tuesday.' I'm thinking I need to get better today."
Defenseman David Schlemko missed the past three games with a lower-body injury and appears near to a return.
As insurance, the Sharks recalled defenseman Mirco Mueller from their American Hockey League team, the San Jose Barracuda, on Monday.
---
---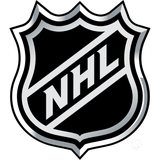 Get more from National Hockey League
Follow your favorites to get information about games, news and more
---