National Hockey League
National Hockey League
Sharks come up short in 1st trip to final; Jones shines
Updated
Mar. 4, 2020 3:51 p.m. ET

SAN JOSE, Calif. (AP) Martin Jones refused to take any of the credit for helping get San Jose within two wins of raising the Stanley Cup.
Without him, the franchise's first trip to the final could have been a lot worse.
The Sharks fell in six games to Pittsburgh, losing 3-1 on home ice Sunday night as Sidney Crosby and the Penguins celebrated the franchise's fourth championship.
Jones was the main reason the Sharks were competitive against the speedy Penguins. Coach Peter DeBoer knew it, too, even coming out of the Western Conference, home to plenty of flash.
''It's not just their speed, they have good sticks, too. They force you into quicker decisions,'' DeBoer said. ''They really challenge your execution. We hadn't seen pressure and sticks like that through the first three rounds. I think our execution was an issue because of that.''
Outside of Logan Couture, who willed the Sharks to the Game 5 win with three points and scored the lone goal on Sunday night, the Sharks got little else from their other stars who carried the team this far.
Captain Joe Pavelski, who led the NHL with 14 goals this postseason, got only one point in the final on an empty-net goal in Game 5. Joe Thornton had only three assists and a minus-4 rating as San Jose's top line was unable to generate offense the way it did against Western Conference teams, especially after Tomas Hertl injured his knee late in Game 2. Patrick Marleau, who waited 18 seasons before reaching the Cup, scored a goal in Game 1 but was otherwise mostly invisible the final.
The same could not be said of Jones: Despite facing more than 60 more shots than his Pittsburgh counterpart, Matt Murray, the Penguins scored just three more goals than the Sharks. Jones had 40 saves in Game 3 and 44 in Game 5.
''He was unbelievable for us all season,'' Couture said. ''He's a great goaltender and he's only going to get better.''
It was a sentiment shared by his teammates.
''He's been there all year and he put up quite a performance in the playoffs,'' Sharks forward Joel Ward. ''Hats off to him for unbelievable saves.''
The Sharks once again fell behind early in the final game, giving up a power-play goal, and never recovered. Couture scored the tying goal midway through the second period and it took the Penguins just 79 seconds to regain the lead.
''They had the ability to get out in front and score the first goal,'' Thornton said.
Added Marleau: ''They played hard and created the bounces. They had the ability to move the puck up the ice pretty quick. We scored and they had an answer. They came right back.''
The Sharks' third-year goalie kept it close and ended up with 24 saves. He just didn't get the help he needed to send the series back to Pittsburgh.
''What got us here was everybody stepping up,'' Jones said. ''I'm sure we'll reflect on this over the next couple days, but we have a lot to be proud of. This team has been there for me all season.''
---
---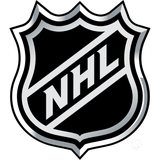 Get more from National Hockey League
Follow your favorites to get information about games, news and more
---