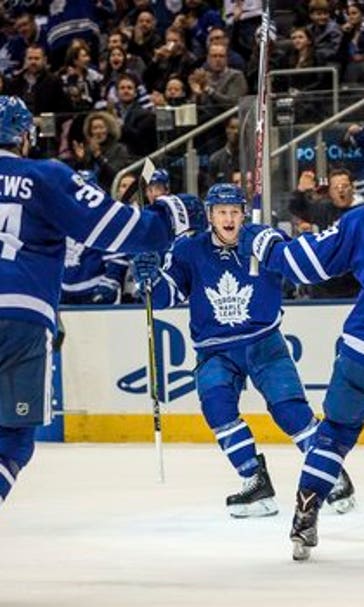 Sens rally after blowing lead, beat Leafs to gain on Habs (Feb 18, 2017)
February 19, 2017

TORONTO (AP) The Ottawa Senators have the Atlantic Division lead in their sights.
Mark Stone had a goal and four assists, Derick Brassard scored twice in the third period and the Senators recovered after blowing a two-goal lead to beat the Toronto Maple Leafs 6-3 on Saturday night.
The Senators pulled within two points of Montreal for first place in the Atlantic Division with three games in hand.
''We like where we're at. We're in a good spot,'' Stone said. ''But there's a little bit more that we want. Obviously, there's teams coming and we want to try and create separation, so the only way to do that is keep winning hockey games.''
Ottawa led 2-0 after one period but trailed 3-2 in the third before getting a tying goal from Mike Hoffman and a power-play goal from Brassard. Stone and Brassard added empty-netters, and Chris Wideman and Ryan Dzingel also scored for the Senators.
Ottawa has won four of five overall and three of four against the Leafs this season. Craig Anderson stopped 34 shots.
Morgan Rielly, Nazem Kadri and William Nylander scored and Auston Matthews had two assists for the Maple Leafs. Frederik Andersen allowed four goals on 40 shots.
Toronto has lost eight of 11 and entered the night with a tenuous grip on the final wild-card spot in the Eastern Conference.
''The reality is we're all big boys, we can read the standings. You've got to win hockey games,'' Babcock said.
After Nylander made it 3-2 with a power-play goal 2:04 into the third, Hoffman tied it by rifling a shot from the right faceoff circle off the post and in. On a power play 54 seconds later, Andersen stopped Erik Karlsson's point shot, but Brassard jumped on the rebound and put it in for a 4-3 lead.
Wideman started the scoring in the first, firing a point shot through traffic moments after Stone beat Nikita Zaitsev for a puck behind the Leafs goal. Dzingel added to the lead when he deflected Marc Methot's point shot 20 seconds later.
Andersen stopped three shots during a lengthy 5-on-3 during the second period, and the Leafs got on the board about three minutes later. Rielly scored with 5:22 left in the second by chasing down a wide shot from Matthews, carrying it to the point and shooting through a crowd in front.
About three minutes later, Zaitsev fired a shot from the right point that sneaked through Anderson's pads and slid behind the net. Kadri chased it down and banked it off Dzingel's helmet and in for his 24th goal of the season. Dzingel had fallen in the crease trying to prevent Kadri from stuffing the rebound in.
''Our game plan didn't change for the third period, and that's just the maturity we're gaining over time,'' Senators coach Guy Boucher said. ''Our leaders have been doing a great job, but collectively, the team has grown dramatically in terms of having poise, executing under pressure.''
NOTES: Mitch Marner sat out for Toronto with an upper-body injury. Marner leads Toronto with 48 points and is also expected to sit Sunday night against Carolina.
UP NEXT
Senators: Host Winnipeg on Sunday night.
Maple Leafs: Travel to Carolina for a game Sunday night.
---
---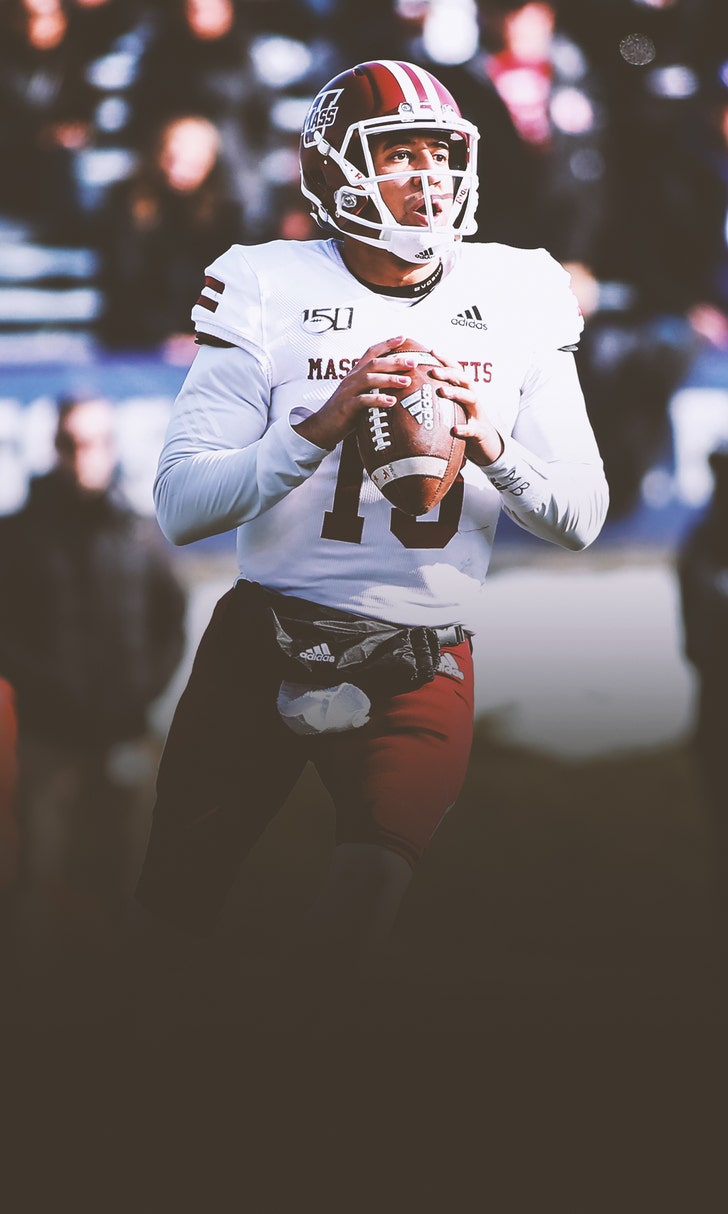 UMass Cancels Fall Football