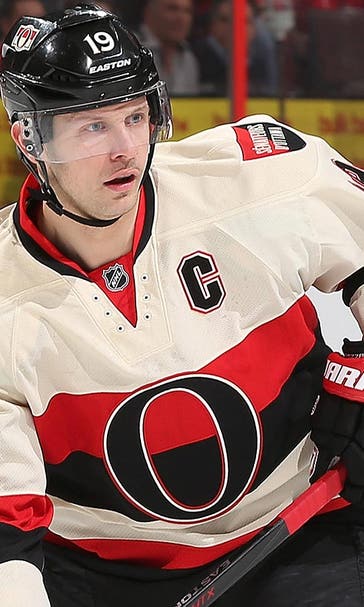 Sens GM reportedly says Spezza asked for 'chance to go elsewhere'
June 11, 2014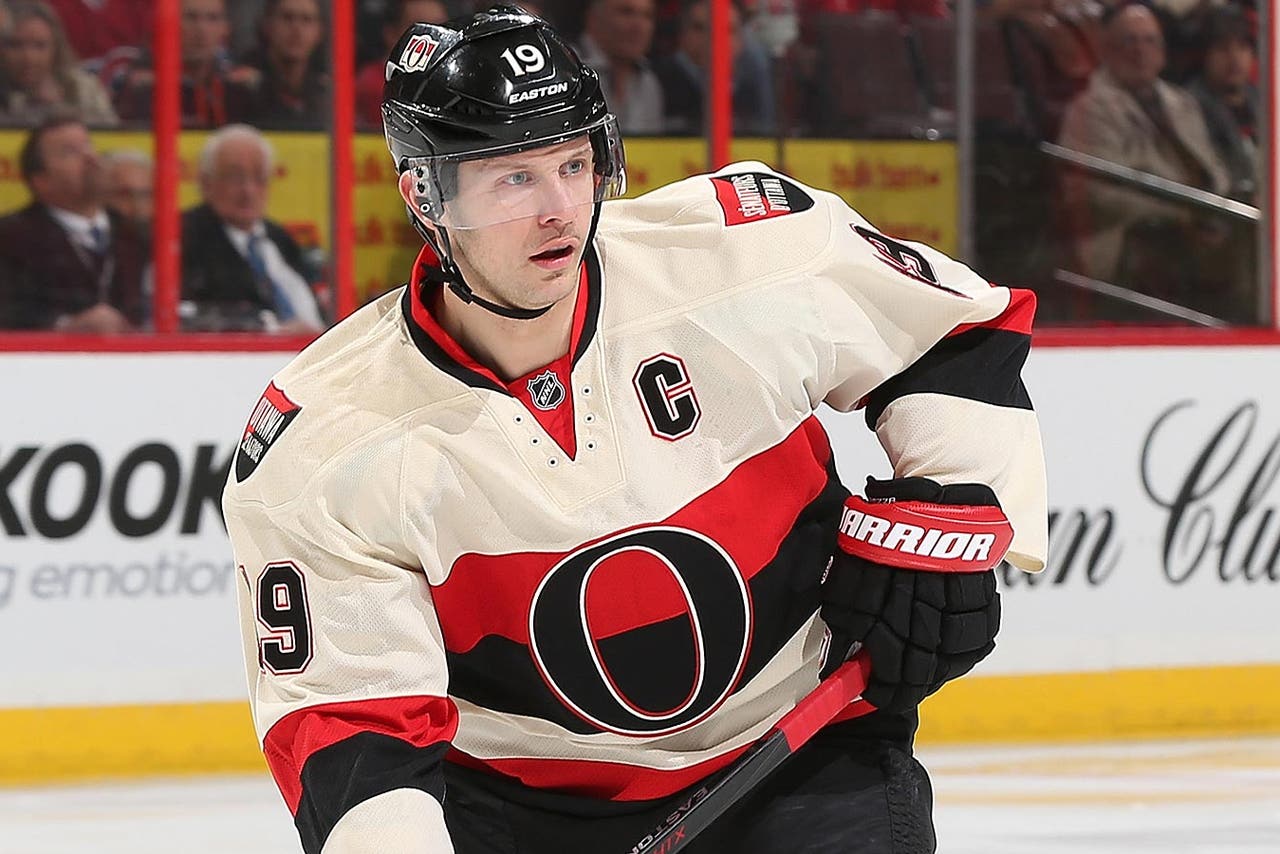 Will Ottawa Senators captain Jason Spezza be wearing a different sweater for the 2013-14 season?
Judging from tweets by the CBC's Elliotte Friedman and other reports, Spezza seems to be ready for a change of scenery.
Per the Twitter acount of the "Hockey Night in Canada" talent:
Spezza, who TSN's Bob McKenzie reported last month was "very much in play on the NHL trade market," has a modified no-trade clause and would have a say in where he goes.* But so would Murray:
"I don't want to trade the guy, really, and I know I won't get the value, in all likelihood that I should get for him," Murray said, according to the Canadian Press. "But I think that Jason feels maybe there's a change that he would like to have happen, and if that's the case we'll try to do what we can."
Bruce Garrioch of the Ottawa Sun adds:
Murray told me Spezza wants out because he's blamed too often when the club doesn't win. #Sens

— Bruce Garrioch (@SunGarrioch) June 11, 2014
Murray reportedly will be looking to get more than just building blocks for the future if the Sens trade Spezza.
"Obviously I'd like to win a hockey game next year, so getting a player back that can play in the league, that has played in the league, would be important," Murray said, again according to the Canadian Press.
The 30-year-old Spezza recorded 23 goals and 43 assists in 75 games for a Senators team that finished 11th in the Eastern Conference this past season. He has scored 30 or more goals four times in 11 seasons in the NHL, all with Ottawa.
Spezza is entering the last season of $49 million, seven-year deal he signed in 2007.
*According to TVA Sports and Journal de Montréal's Renaud Lavoie, Spezza notified the Senators of the 10 teams he is not considering playing for:
---
---