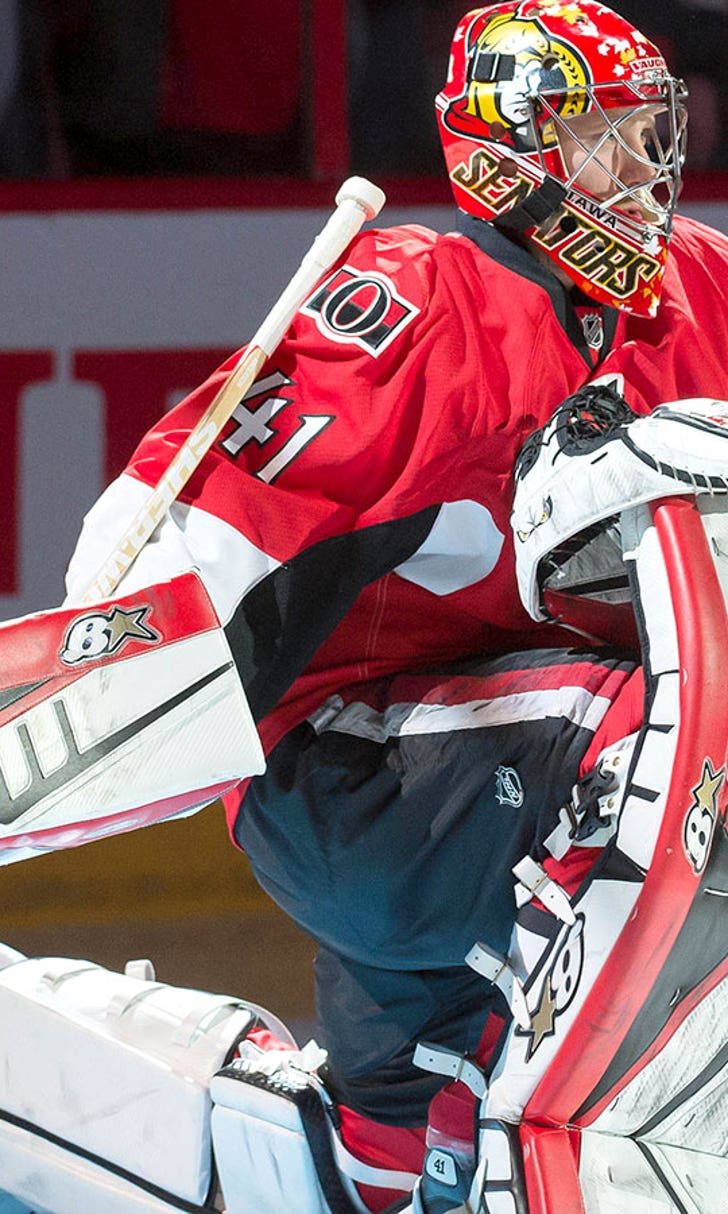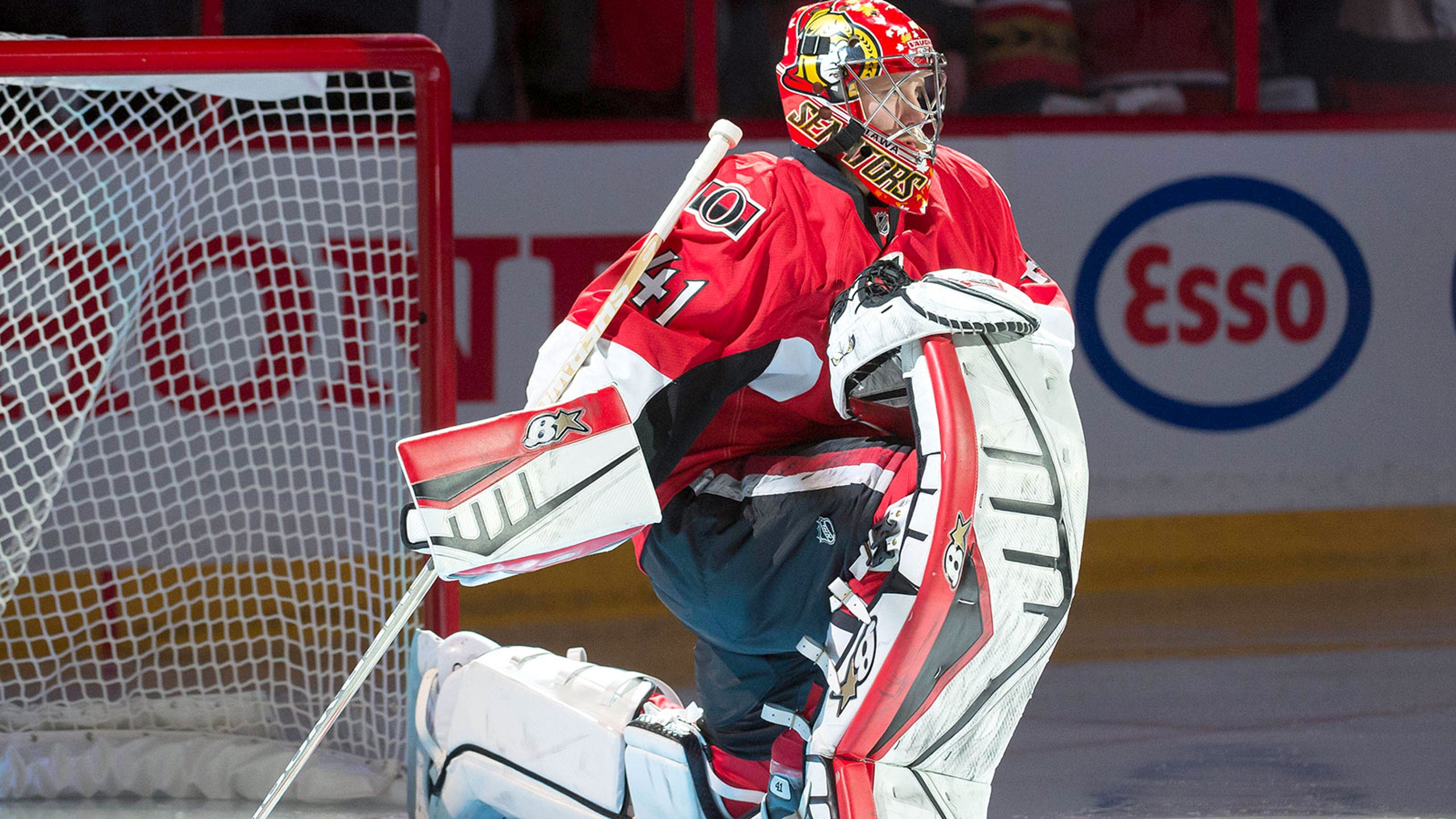 Senators remain open-minded on goaltending trade possibilities
BY foxsports • June 19, 2015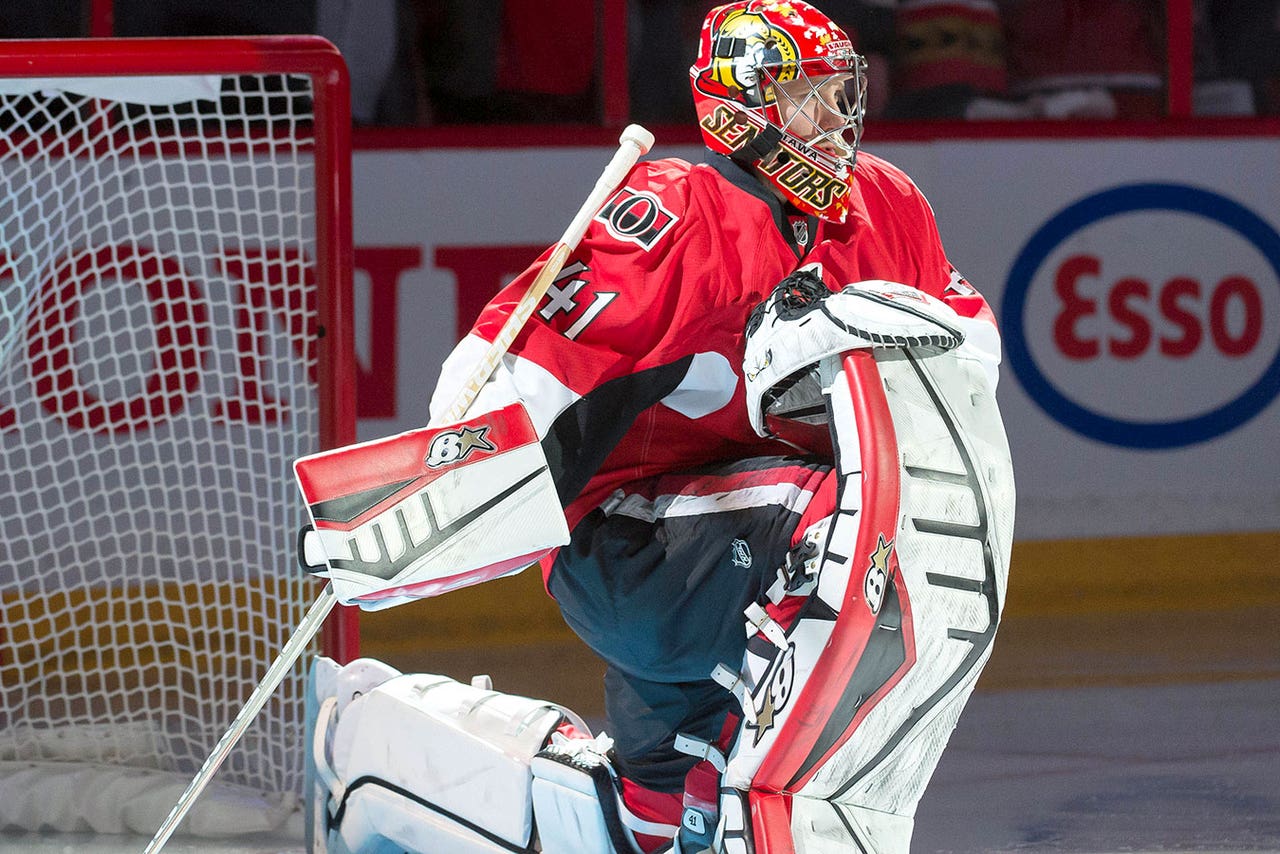 The Senators have the market cornered on goaltending depth. The team currently boasts three NHL-caliber goalies in Craig Anderson, Robin Lehner and Andrew Hammond, and the Senators also landed lauded college netminding prospect Matt O'Connor.
So it was only natural that general manager Bryan Murray mainly talked goaltending in his final scheduled media availability before next week's draft.
Murray admitted that there has been interest in trades for some of Ottawa's goalies, but he said Ottawa still has people to talk to before possibly trading one of its goalies before the draft.
"It's not really rushing off (my) feet right now," Murray told reporters. "I'd like to talk to a few more teams, but I have talked to a few of the teams consistently about what they might want to do and what we could do. So I think as we get into the weekend and then obviously at the GM meeting in (Las) Vegas, will probably bring a lot more attention to the players that are going to be moved, if possible."
Murray did note that the team is not committed to a trade before the start of the preseason, as he said there is a chance Ottawa could just let the goalies fight for a position in training camp. But Murray said the Senators are looking to get a solid return in any goaltending trade since he claimed the team is at the top of the pile as far as goaltending depth goes. 
"I think what's happening at the moment is people are going team to team and are kind of seeing what the price is to get a goaltender," Murray said. "All I've said to each one of them is, 'If you want the best one, you better call Ottawa because we have the best guy to trade' and I sincerely believe that."
(h/t The 6th Sens)
Photo credit: Marc DesRosiers-USA TODAY Sports
---
---