National Hockey League
National Hockey League
Seguin makes most of playoff debut
Published
May. 14, 2011 1:00 a.m. ET

Tyler Seguin had waited a full month to make his NHL playoff debut. Once in the lineup, he didn't waste much time making an impact.
The rookie forward was one of the few bright spots for the Bruins in their 5-2 loss to the Lightning in Game 1 of the Eastern Conference Final Saturday night at the Garden.
Seguin didn't get a lot of chances, skating just 11 shifts for 9:38, but he made the most of that ice time as he factored in both Boston scores with a goal and an assist.
"He had a good game," Bruins coach Claude Julien said. "I thought when he had his chance, he took advantage of it and scored, and obviously he had a lot of energy tonight and excitement in his game, so he was a good player for us."
The Lightning struck quickly with three goals in an 85-second span midway through the first period. That took the life out of the building and put the team on its heels, but Seguin provided a bit of hope when he answered with Boston's first goal at 15:59 of the opening period.
Taking a pass from linemate Michael Ryder just inside the blue line, Seguin deked Tampa defenseman Mike Lundin literally off his skates, then finished the play with a wrister inside the far right post past goalie Dwayne Roloson.
"Rydes gave me a great pass and I remember just going underneath the guy's stick and taking it wide and trying to cut to the net, which is something I've been trying to work on with this off time, and luckily it worked out," Seguin said. "I was just going through the stick. It was kind of a cut-back move. I know I'm going one way, hopefully I'm shifting enough to get back the other way and it ended up working out."
Seguin made Lundin's night even more miserable in the second period when he blasted the blueliner with a hit deep in the attacking zone. Seguin hasn't shown much inclination for physical play in his rookie season, but he had a pair of hits in this game, including the check on Lundin early in the second period as Seguin tried to show he deserves to remain in the lineup.
"[It's] just realizing up top [in the press box while scratched] that you kind of have to do everything," Seguin said. "And I also want to bring a physical approach to the game. I tried doing that a few times, finishing my checks. I threw one in the corner, kind of my first shift in the second period, just to get back involved in the game just as quick as I can just in case I'm sitting on the bench for a while."
Seguin still ended up sitting for long stretches as special-teams play dominated the later stages of the game. But showing the maturity he's developed over the course of the season, Seguin didn't get discouraged by the lack of ice time.
"I found myself a lot of time during the season getting more frustrated then I should have been," Seguin said. "And just with being out of the lineup for the past month, you realize a bit more how grateful I am just to be in the lineup with the boys and sharing that experience and being part of the team. So even though I was sitting there for a bit, I was still staying ready. I wasn't getting angry and negative. I was trying to stay as positive as I can."
Seguin even stayed positive through an early mistake that helped lead to one of Tampa's first-period goals.
"I remember on the play in their first goal, I think it was my second shift and I was pretty excited and kind of running around a bit that I shouldn't have been," Seguin said. "I should have been doing a little more of stop-and-starts. I went out to block the shot, went down, and I remember it getting through and the guy back door I guess put it in the empty net."
Seguin atoned with his own goal and an assist on Johnny Boychuk's late tally. It wasn't the victory he wanted in his first postseason game, but it still made for a memorable night and a healthy dose of confidence heading into Game 2 on Tuesday.
"I do," Seguin said when asked if he feels more confident going forward. "Even going into the third, I just felt a lot better than I did in the first. Just getting back the few strides and playoff tempo under my belt, I felt great going in the second and third periods, so yeah."
That's good news for the Bruins on a night they could use any positives they can find.
---
---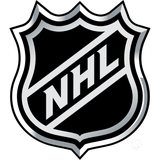 Get more from National Hockey League
Follow your favorites to get information about games, news and more
---