National Hockey League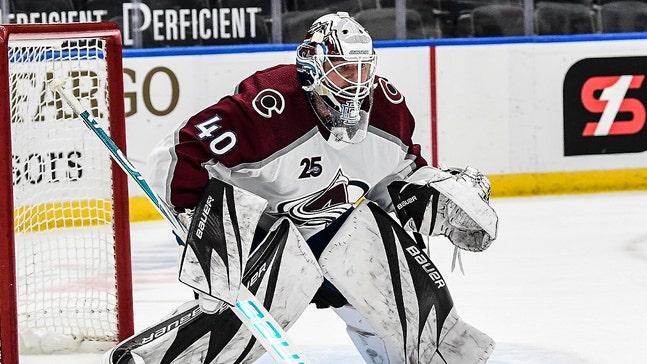 National Hockey League
How to bet the NHL as the postseason nears
Updated
Jul. 21, 2021 5:28 p.m. ET
By Sam Panayotovich
FOX Sports Betting Analyst
The home stretch of the National Hockey League regular season is here.
The trade deadline came and went, and most teams have fewer than 10 games remaining before the puck drops on the Stanley Cup playoffs.  
Now is as good a time as ever to buy a team or two in the future market at FOX Bet to hoist Lord Stanley's Cup. And you should probably act soon because there will certainly be an influx of money entering the market once the playoff brackets are set.
I would hate to find out that you missed the best possible price because you waited just a smidge too long. 
FOX Bet has the Colorado Avalanche at the top of their NHL betting board at +380. That means a $10 bet wins you $38 and pays out $48. I respect the Avs a whole lot, but I'm not interested in a team that's priced less than 4-to-1 to win it all. Sportsbooks have too much liability on Colorado, and you're not even close to getting a good deal. 
We can be thankful for Colorado, though, because its incredibly low odds make the odds on everybody else a little bit higher. It's always a balancing act with the future book, and a big bet on a team such as the Tampa Bay Lightning (+650 at FOX Bet) would change the odds on three or four other teams. That's the way this racket works.  
I'll still pass on Tampa Bay because I don't think the aforementioned odds factor in how unbelievably tough it is to win the Stanley Cup in back-to-back seasons. That has been done only once this century ('16 and '17 Penguins), and Pittsburgh didn't have to deal with a short, COVID-related turnaround. Fatigue has a pretty good track record against reigning champions. 
The Toronto Maple Leafs and Vegas Golden Knights are also priced at +650 at FOX Bet to win it all. I've been high on Vegas for a few seasons, thanks to their incredible structure and defense. The Knights have allowed the fewest goals in the NHL (100) this season, and Marc-Andre Fleury has a Stanley Cup pedigree. 
Of the three teams on the two-line, I'll roll the dice on Vegas (+650 at FOX Bet).  
The next tier features the Carolina Hurricanes (+800 at FOX Bet), Washington Capitals (+1300 at FOX Bet), New York Islanders (+1600 at FOX Bet), Minnesota Wild (+1600 at FOX Bet) and Boston Bruins (+1700 at FOX Bet).
I really like Carolina in this group. The Hurricanes morphed from a preseason sleeper into a surefire contender behind their exceptional blue line. They play a responsible 200-foot game almost every night, and they don't make it easy for anybody to score.  
Boston is extremely intriguing at 17-to-1. That $10 bet wins you $170 at FOX Bet and pays out $180 total. That's some arithmetic I can get behind. The Bruins are a perfect 5-0 since the trade deadline, when they acquired forwards Taylor Hall and Curtis Lazar and defenseman Mike Reilly. 
Health has been the issue for the B's. They were missing multiple defensemen for weeks, and top goalie Tuukka Rask missed more than half the season because of a back injury. Rask returned to the fold a week ago, and he has allowed only four goals in three games back. If the Bruins are healthy, nobody wants to face them in a seven-game series. Be on the lookout for a potential first-round upset over Washington in the East. 
The next tier features the Florida Panthers (+1800 at FOX Bet), Montreal Canadiens (+1800 at FOX Bet), Edmonton Oilers (+2000 at FOX Bet), Winnipeg Jets (+2000 at FOX Bet) and St. Louis Blues (+3000 at FOX Bet). I don't really like any of those teams to win the Stanley Cup, but they don't have to for you to win money. If you bet a team around 20-to-1 or higher, and they win a playoff series or two, you can hedge and guarantee a profit. 
Imagine this: You make a bet on Edmonton (+2000 at FOX Bet), and Connor McDavid goes absolutely gangbusters and leads the Oil out of the North. That 20-to-1 ticket in your back pocket is suddenly way more valuable because Edmonton's price would be around 6-to-1 or 8-to-1 with four teams left. Right team, right price.  
Last but certainly not least: the longshots. I'm talking about teams such as the Chicago Blackhawks (+4000 at FOX Bet), Nashville Predators (+4000 at FOX Bet), Dallas Stars (+5000 at FOX Bet), Arizona Coyotes (+6000 at FOX Bet), Philadelphia Flyers (+6600 at FOX Bet), New York Rangers (+6600 at FOX Bet) and San Jose Sharks (+6600 at FOX Bet).  
I wouldn't get too deep in the mud in this tier because the majority of those teams wouldn't make the playoffs if the season ended today. Only the top four teams make it from each division. Why would you bet Chicago at 40-to-1 when it's sixth in the Central? I want a lot more than 40-to-1 if a team has to leap two teams just to qualify and then win the Stanley Cup. No, thanks.  
Count me in right now on Vegas (+650 at FOX Bet), Carolina (+800 at FOX Bet) and Boston (+1700 at FOX Bet) for Stanley Cup future bets. I love physical hockey teams that make you work on both ends of the ice, and those are the three I'm willing to take to the dance. 
Now, it's your turn.
Where are you putting your money? Head over to FOX Bet and place your bets.
Sam Panayotovich is a sports betting analyst for FOX Sports and NESN. He previously worked for WGN Radio, NBC Sports and VSiN. He'll probably pick against your favorite team. Follow him on Twitter @spshoot.
---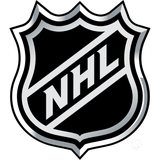 Get more from National Hockey League
Follow your favorites to get information about games, news and more
---