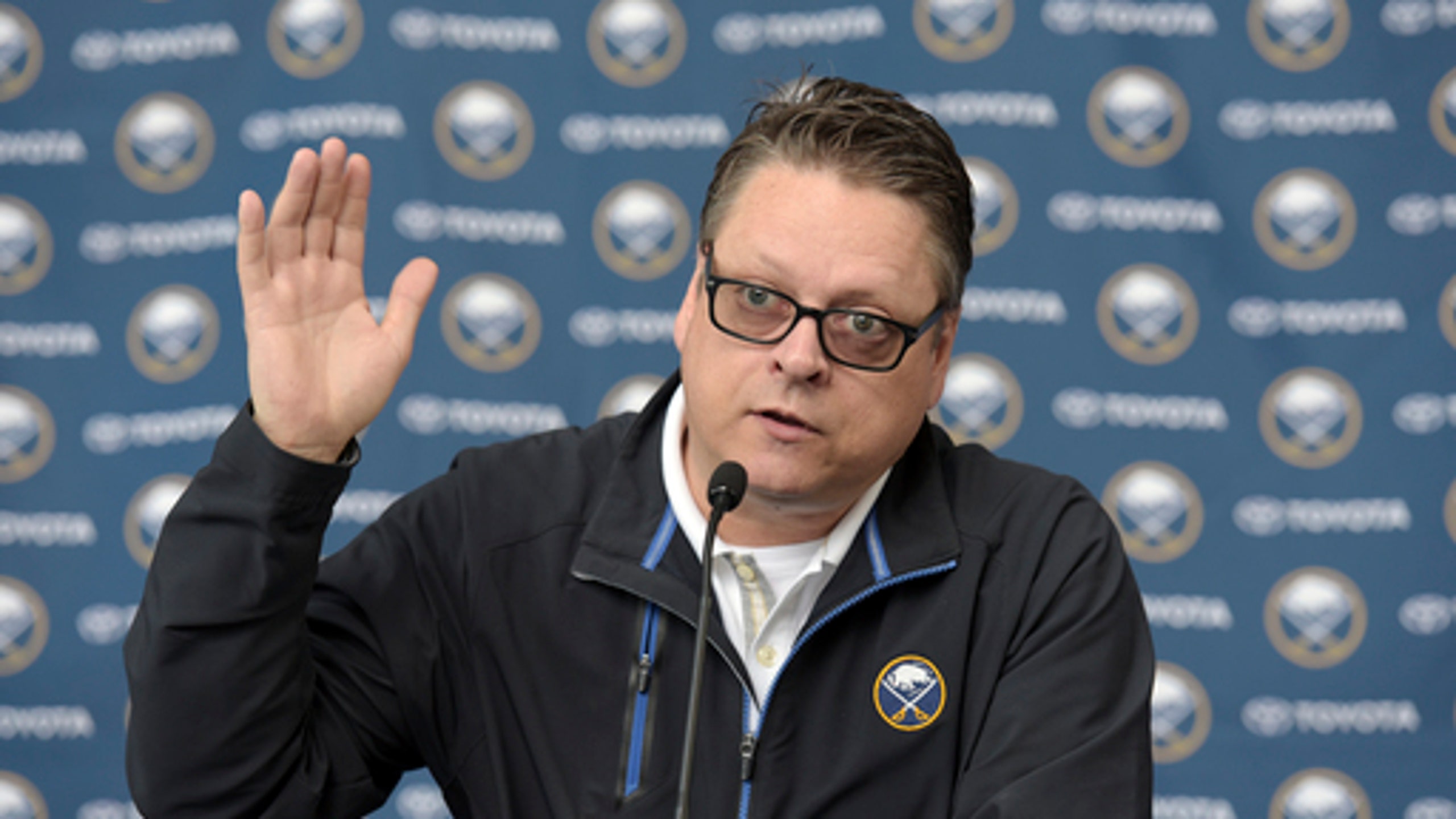 Sabres seek to continue climb toward respectability
BY foxsports • October 3, 2016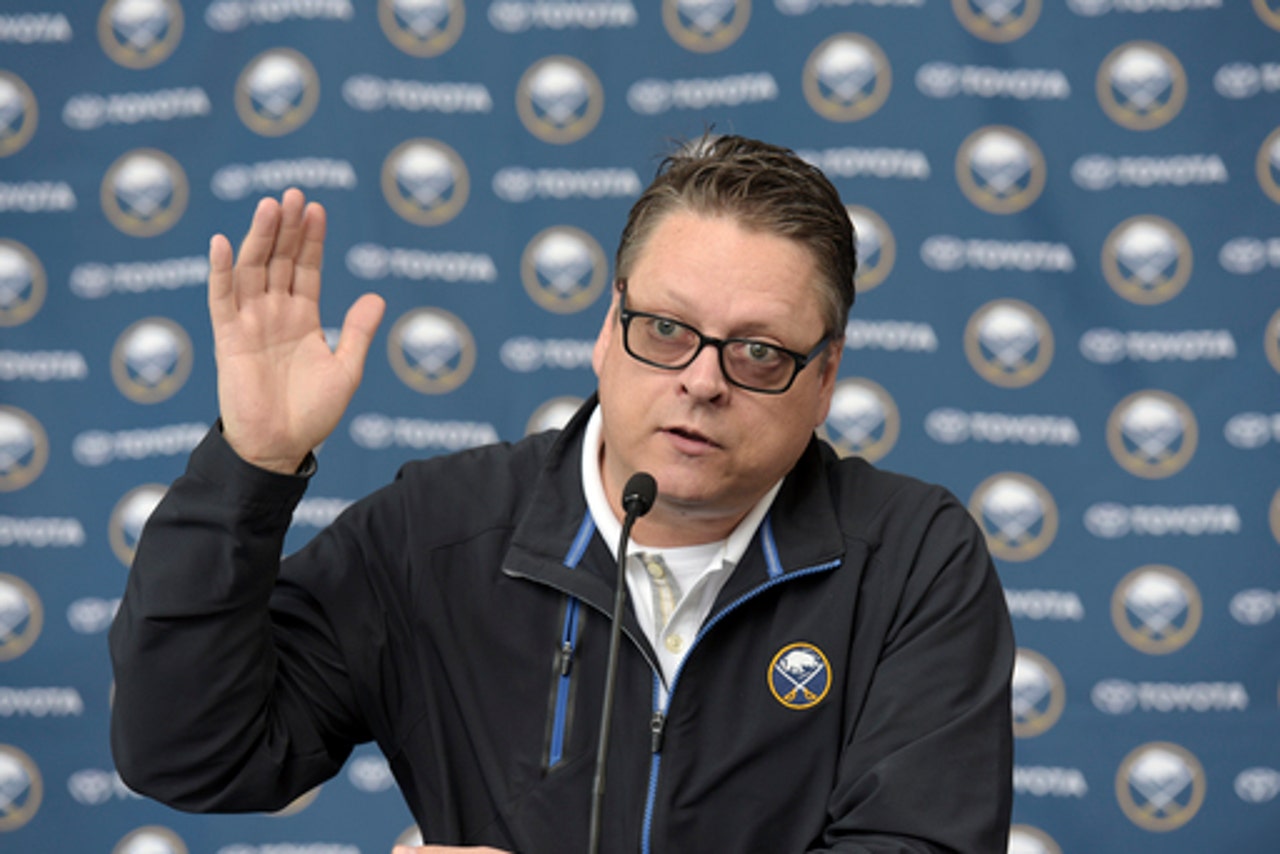 BUFFALO, N.Y. (AP) Encouraging as it might appear, Sabres general manager Tim Murray isn't overly impressed by the big jump Buffalo made in the standings last year.
Going from rock bottom to respectability isn't considered a mean feat when taking into account Buffalo still finished 23rd despite a 12-win and 27-point improvement. It's not as if the Sabres could have been much worse after finishing last in each of the previous two seasons.
''We should be getting better,'' Murray told The Associated Press. ''When we stop getting better, then we've done something wrong.''
The hard part now is for the Sabres to evolve another step and start resembling contenders to end a five-season playoff drought - the longest in franchise history.
''It doesn't happen overnight,'' Murray said. ''We think we're much improved from last season. But we have to prove that on the ice. We'll see.''
After spending his first 18 months gutting Buffalo's high-priced, aging roster to rebuild the team from scratch, Murray is placing his faith in the young lineup that began showing signs of promise last season.
Forward Ryan O'Reilly emerged as an on- and off-ice leader in his first season after being acquired in a trade from Colorado. And the Sabres young crop of draft picks made an immediate impact with Jack Eichel and Sam Reinhart combining for 47 goals 98 points.
Murray raised expectations by making two significant offseason additions by signing forward Kyle Okposo to a seven-year, $42 million contract, and acquired defenseman Dmitry Kulikov in a trade with Florida.
''That gives you a boost of energy, excitement with some of the high-quality players that we brought in,'' defenseman Josh Gorges said. ''We expect a lot of big things out of our group.''
The Sabres' confidence is bolstered by how the team began jelling in the second half last season, its first under coach Dan Bylsma. After opening 19-26-4, Buffalo closed 16-10-7.
Kulikov had no reservations being traded to Buffalo after seeing the team improve last year.
''I feel like all the pieces are in place right now'' said Kulikov, who went through a few rebuilding phases during his first seven seasons in Florida. ''When you're talking rebuild, I don't think it's about our team. I think our team has already passed that point. And we need to show it and get off to a good start.''
A number of things to watch out for as the Sabres prepare to open the season hosting Montreal on Oct. 13:
ROCKIN' ROBIN
Goalie Robin Lehner is ready to establish himself as a bona fide starter now that he's healthy after two injury-shortened seasons. Acquired for a first-round draft pick from Ottawa in June 2015, Lehner's first year in Buffalo was sidetracked 30 minutes into the season opener when he hurt his left ankle.
He went 5-9-5 in 21 games, and his previous season in Ottawa was shortened because of a concussion.
Lehner spent the summer working out and was notably slimmer upon reporting for training camp.
''It doesn't matter how good of a summer I've had, I've got to go out and perform,'' Lehner said. ''I know what I can do. I'm not eager to prove anyone wrong or right.''
ENNIS RETURNS
Tyler Ennis is eager to return after missing the final four months of the season sidelined by a concussion. Entering his eighth season in Buffalo, the speedy, diminutive forward is the team's longest serving active player. He's a three-time 20-goal-scorer who is being counted upon to fill a top-six role.
AT AN IMPASSE
Defenseman Rasmus Ristolainen remains unsigned . He's a restricted free agent and coming off a season in which he led Buffalo in averaging more than 25 minutes of ice time, and led the team's defensemen with 41 points (nine goals, 32 assists).
In a sign of good faith, Ristolainen reported to training camp last week after representing Finland at the World Cup of Hockey. Though pleased to have Ristolainen on the ice practicing, Murray doubted his presence in Buffalo would speed up contract talks.
KANE WATCH
Forward Evander Kane is coming off a tumultuous offseason. He faces numerous charges for allegedly grabbing three women by the hair and neck in separate instances during an altercation at a downtown Buffalo bar in June. The 25-year-old is also being sued by a 21-year-old woman claiming he seriously injured her during an attack in his hotel room in December.
ROOMIES
Eichel and Reinhart have decided to move in together after establishing an on- and off-ice bond last year.
''We room together on the road as well, so we're pretty familiar with each other,'' Reinhart said. Eichel spent his rookie season living with forward Matt Moulson and his family.
---
---