Sabres hope to build on good first month against Senators
November 1, 2018
OTTAWA -- The two teams with the worst records in the NHL's Eastern Conference last season will meet in a home-and-home series that starts Thursday night at Canadian Tire Centre.
One is showing signs of struggling again and the other is making a move toward respectability.
The Buffalo Sabres (6-4-2) will be coming off their best October in seven years when they visit the Ottawa Senators (4-5-2) in the first game of a back-to-back set that concludes Saturday afternoon in Buffalo.
The Sabres -- who finished in the conference cellar, five points back of the Senators in 2017-18 -- have gone five games without a regulation-time loss.
"I think if you asked me if we were 6-4-2 after the month of October, we'd be pretty happy with that and where we sit right now," second-year coach Phil Housley told The Buffalo News after Wednesday's practice.
"In saying that, you always want more ... but when you look over the body of work, I really like the way we played, maybe since the game in San Jose (Oct. 18, the last time they didn't pick up at least a point).
"Even though it was a lopsided (5-1) loss, I liked the way we played five-on-five. If you're asking me if I had to evaluate October, I think we've met our expectation moving forward, but we can't rest on our laurels. We're playing some tough teams coming up here."
The Senators have not fallen into that category of late. They are coming off a three-game road trip to Colorado, Vegas and Arizona. They were outscored 15-7 and saw their losing streak extend to four games.
Particularly irksome to coach Guy Boucher was the first period at Arizona on Tuesday. Goalie Mike Condon was the scapegoat, after giving up three goals on 11 shots that included a floater from the far blue line, and he was placed on waivers the next morning.
But Boucher made it clear he was not happy with the team as a whole.
"We (had not) seen that in the exhibition games, we (had not) seen that in the first 10 games," Boucher told Postmedia. "I'm not a big fan of wasting a period."
With Condon expected to clear waivers and get demoted to the minors, the Senators will be relying on 37-year-old goalie Craig Anderson, who has already played in eight straight games. Needed is someone capable to give him a break, with 15 games on Ottawa's November schedule and seven back-to-backs before the end of December.
The Sabres also have 15 November games and, like the Senators, start the month with three in four days.
"I think we believe we have a pretty good team here," winger Jeff Skinner, who leads the Sabres with six goals, told The Buffalo News. "We want to try to work towards getting points every night. That's the goal. When you go to a game and you have a chance to win and get two points, for us, that's what we focus on."
The Senators need to focus on getting more from everybody.
"We've worked in spurts, for 10 minutes at a time sometimes," center Chris Tierney told Postmedia. "But you're not going to win in this league if you don't come out for a full 60."
---
---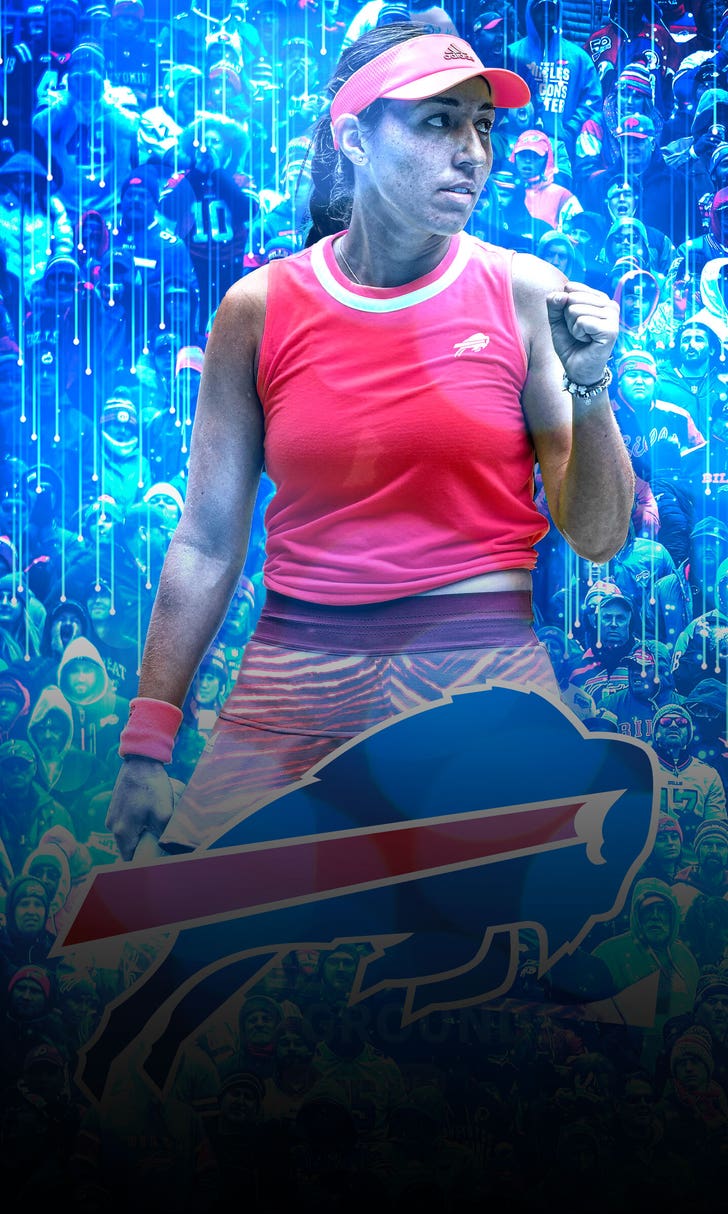 Bills Mafia In Australia
Bills Mafia In Australia
Jessica Pegula, the daughter of the Buffalo Bills' and Sabres' owners, is on a career-best run at the 2021 Australian Open.