National Hockey League
National Hockey League
Sabres coach Ruff ready for NHL season - at last
Published
Jan. 9, 2013 11:37 p.m. ET

The only thing missing on coach Lindy Ruff's calendar is the day when the Buffalo Sabres can open training camp now that an NHL labor agreement is nearly in place.
Otherwise, Ruff's plans are firmly in order in preparing for a tight turnaround in which the Sabres - and everyone else - will have little time to be ready for a regular season expected to open within 10 days.
''I kept saying that we would be playing. I just thought it would be utter craziness if we didn't,'' Ruff said Wednesday. ''I just felt it would get done. ... Now our job is to come out firing and be entertaining.''
In his first comments since a tentative agreement was reached Sunday to end the four-month lockout, Ruff already has two practice schedules drawn up. One is in the event training camp opens Sunday, and another if it's pushed back a day.
With no time for the NHL to squeeze in a preseason schedule, Ruff raised the possibility of having the Sabres play a scrimmage against Rochester, their American Hockey League affiliate.
And Ruff's already penciled in his top three lines.
With a 565-422-161 record, Ruff is the Sabres' winningest coach. Entering his 16th year in Buffalo, he's also the NHL's longest active serving coach with one team.
His experience helps, as does overseeing a roster that returns mostly intact. It's a familiarity that leads Ruff to believe the Sabres might have an early edge.
''It really is going to be playing the way we know how to play,'' he said. ''We're just going to build off that late rally we had last year.''
It's been nine months since the Sabres last played. They're coming off an up-and-down season in which a rash of injuries played a key factor in the team missing the playoffs.
Buffalo (39-32-11) finished ninth in the Eastern Conference and was regarded as one of the NHL's biggest underachievers because of a high-priced lineup.
When healthy, the Sabres were competitive, particularly down the stretch in which they closed 15-5-4.
Ruff intends to have Cody Hodgson, who opened this season in Rochester, center high-scoring wingers Thomas Vanek and Jason Pominville. Then there's the No. 2 line, in which Tyler Ennis will center Drew Stafford and Marcus Foligno. Over a 13-game late-season stretch, the trio combined for 21 goals and 49 points.
The Sabres made only one significant offseason move, by acquiring gritty and versatile center Steve Ott in a trade that sent center Derek Roy to Dallas.
Buffalo is set in goal with Ryan Miller, who's accustomed to a heavy workload. After struggling to overcome concussion-like symptoms early last season, Miller went 20-8-5 in appearing in 34 of Buffalo's final 36 games.
Ruff projects Miller will start between 36 and 38 games of what's expected to be a 48-game season.
The one wild-card in the mix is 18-year-old center Mikhail Grigorenko. The rookie first-round pick will take part in training camp and be given an opportunity to prove he's ready to make the immediate jump to the NHL after being drafted 12th overall in June.
The Russian-born player is in the midst of his second season playing for the Patrick Roy-coached Quebec Remparts of the Quebec Major Junior Hockey League. Despite missing 10 games to compete in the recent World Junior Hockey championships in Russia, Grigorenko is second on the team and 12th in the league with 50 points (29 goals, 21 assists) in 30 games.
''I think he'll be able to make plays,'' Ruff said. ''I am very intrigued to see what he can do against and with top NHL players.''
The Sabres were so high on Grigorenko, that they placed him on an NHL list before the lockout began, allowing him to compete for a job with the Sabres this season. The rules are still unclear as to how many NHL games Grigorenko can play before the Sabres have to decide whether to keep him on their roster or return him to Quebec.
General manager Darcy Regier is approaching Grigorenko's tryout with an open mind.
''It'll depend on what we see, how he does, and we'll kind of go day by day,'' Regier said. ''It's really about whether or not he can step up and contribute. That will be the deciding factor.''
Ruff learned about the labor agreement being reached at around 6 a.m. Sunday, when his cellphone began buzzing. He joked that his first reaction was that people could've waited another hour to start texting him.
''I was excited, in all seriousness,'' Ruff said. ''Obviously, it's great to be back.''
---
---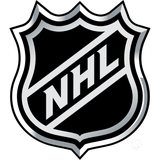 Get more from National Hockey League
Follow your favorites to get information about games, news and more
---