National Hockey League
National Hockey League
Sabres buzzing over Miller's Olympic MVP effort
Published
Mar. 1, 2010 11:07 p.m. ET

It looks like the international hockey world got a glimpse of what the Buffalo Sabres have known all along about goalie Ryan Miller: This guy is really good.
"We know him in this room, and we'll take him over any other goaltender right now in the game," Sabres backup goalie Patrick Lalime said Monday. "He just showed the whole world what he can do."
As Miller spent the day traveling from the Vancouver Games directly to Pittsburgh to join the Sabres for their game against the Penguins on Tuesday, the MVP of the Olympic tournament was the hot topic of discussion following the Sabres' brief practice in Buffalo.
Despite a 3-2 overtime loss to Canada in the gold-medal game on Sunday, Miller was credited for playing a key role in leading the U.S. to a better-than-anticipated silver medal finish.
"He was the best goalie in the tournament," said defenseman Toni Lydman, who won a bronze medal representing Finland. "You have to remember, that's not just any tournament, it's the best of the best. He didn't really surprise me. I'm happy for him."
The Olympics became an international coming out party for Miller. The 29-year-old from East Lansing, Mich., posted a 5-1 record, during which he allowed only eight goals on 147 shots - including Sidney Crosby's gold medal-winner in overtime.
The loss doesn't tarnish what Miller accomplished, no matter how disappointed the goalie was immediately following the game.
"I'm sure he's a little disappointed," Sabres captain Craig Rivet said. "But once he actually takes some time to think about the way he actually played, he was phenomenal. He couldn't have done much more than what he did."
As it turns out, Miller won't likely have to face Crosby and the Penguins on Tuesday.
Lalime said he'll get the start to give Miller an extra day's rest. That means Miller won't likely start until Buffalo returns home Wednesday to host Washington.
Sabres coach Lindy Ruff, an assistant for Team Canada, was also traveling from Vancouver on Monday.
Miller's performance at the Olympics was no different from how he has played in this, his fifth NHL season.
With a 30-14-7 record, he ranks second in the league with a 2.16 goals-against average and 93.0 save percentage. He's seventh in wins, and fifth with five shutouts.
Thanks to Miller, the Sabres (33-18-9) sit in fifth place in the Eastern Conference standings, with a good chance of ending a two-year playoff drought. He's a leading candidate for the Vezina Trophy as the NHL's top goalie and league MVP.
"He's obviously one of the major reasons why we've had the success we've had to this point," Rivet said. "He's certainly the backbone of this hockey team."
Defenseman Henrik Tallinder, who played for Sweden, noted how Miller became the face of the hockey tournament in Vancouver.
"He was a rock star there," Tallinder said. "Everybody knew him. He was always on TV. It was fun to watch. He's such a good guy. All the attention he gets is good for him."
Tallinder hoped Miller's level of play will provide the Sabres a boost entering the final six weeks of the season.
"He had an unbelievable Olympics," Tallinder said. "We just hope that he can bring that little bit extra to the final stretch here."
The Sabres need to regain their edge. They entered the NHL's Olympic break on a 1-4-2 skid, which dropped them into second place in the Northeast Division, a point behind Ottawa.
---
---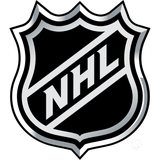 Get more from National Hockey League
Follow your favorites to get information about games, news and more
---