National Hockey League
National Hockey League
Sabres apologize to Buffalo fans for NHL lockout
Published
Jan. 8, 2013 11:51 p.m. ET

First, came the apology. And then, Buffalo Sabres president Ted Black delivered a vow to the team's hockey-starved fans on Tuesday.
With the four-month NHL lockout nearly over, Black said it's time for the team to get to work on delivering Buffalo a winner.
''On behalf of the Pegulas and the Sabres, we do apologize that fans have to go through this,'' Black said, referring to team owner Terry Pegula and his wife Kim. ''We're back in business. ... And we're going to do whatever we can to get back on track to the mission that Terry has laid out for us: And that's to win the Stanley Cup.''
Black spoke during a news conference at the team's facility two days after the NHL and NHL Players' Association reached a tentative agreement on a new 10-year labor deal.
On Wednesday, Black will be in New York attending the NHL board of governors meeting. That's where owners are expected to approve the new collective bargaining agreement in one of the final steps to prepare for the start of the regular season.
Excited as Black might be regarding the prospect of the Sabres taking the ice for the first time in nine months, he went out of his way to address potential hard feelings fans might have toward the Sabres.
''In many ways, fans' patience can be tested to the limits, and sometimes broken. And we hope that hasn't happened here,'' Black said. ''The relationship we have with our fans is the most important thing in our business.''
He's enthused that a 10-year agreement - both sides will have an opportunity to opt out after eight years - provides stability.
''Hopefully,'' Black said, ''fans don't have to go through this for the next 10 years.''
Black said the Sabres' season-ticket base of over 15,000 remained strong through the lockout. He said only about 80 season-tickets have been canceled since last summer. The team still has a 3,000-person waiting list.
Though the league has yet to release a regular-season schedule, Black said there's a possibility the Sabres' home-opener will be on Jan. 20. The Sabres are already preparing for the start of a weeklong training camp, which could open as early as Saturday.
Many Sabres players are already in Buffalo, where they've been holding regular sessions at a suburban rink during the lockout. And others are beginning to return after spending the past few months playing overseas.
Captain Jason Pominville and veteran defenseman Robyn Regehr were the latest to join their teammates for a 75-minute session Tuesday morning.
Pominville was so eager to hit the ice in Buffalo that he didn't let a little bit of jet-lag affect him after spending most of Monday traveling home from Germany, where he was playing in Mannheim.
''I think everyone's sorry about what happened. It's disappointing,'' Pominville said. ''But at the end of the day, it wasn't a strike. It was the league not wanting us to play.''
Regehr, who was involved in labor negotiations, described the lockout as ''a pretty ugly chapter in the NHL,'' and focused his blame on Commissioner Gary Bettman.
''For whatever reason, Gary was adamant on locking the doors,'' Regehr said. ''The one I feel the worst for are the fans. There is going to be a level of, I don't know if you want to call it animosity or whatever, but I think it's fully understandable because of the situation that just happened.''
Regehr did to not include Pegula in his criticism. He credited the owner for having built a reputation for looking out for player needs since purchasing the Sabres in February 2011.
Black said he's not aware of any concerns players might have with the Sabres because of the lockout. He noted that he exchanged Christmas cards from numerous players.
The Sabres have not played since closing last season with a 4-3 shootout loss at Boston on April 7. Buffalo (39-32-11) missed the playoffs by finishing ninth in the Eastern Conference.
General manager Darcy Regier has a busy few weeks ahead of him in preparing the roster.
With a logjam at defense, Regier said he's already received a call from another team interested in making a potential trade. The Sabres will open camp with nine NHL-ready blueliners, including T.J. Brennan, who would have to clear waivers should he be demoted to the American Hockey League.
Regier confirmed that the center Mikhail Grigorenko, selected 12th overall in last year's draft, will attend training camp and have a chance to make the Sabres. Grigorenko is currently playing for Quebec of the Quebec Major Junior Hockey League.
Regier expects defenseman Tyler Myers to be ready for the start of the season. Myers missed three weeks after hurting his ankle last month while playing in Austria.
---
---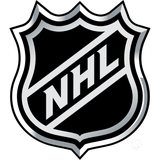 Get more from National Hockey League
Follow your favorites to get information about games, news and more
---