National Hockey League
National Hockey League
Sabres 5, Capitals 1
Published
Mar. 28, 2012 4:06 a.m. ET

With a magnificent performance on the road in a pivotal late-season game, the surging Buffalo Sabres took another huge step in their charge to the playoffs.
In the process, Buffalo dealt a severe blow to the erring Washington Capitals.
Ryan Miller stopped 44 shots, Drew Stafford scored two goals and the Sabres beat Washington 5-1 Tuesday night to climb over the Capitals into the eighth and final playoff spot in the Eastern Conference.
It was the fifth straight win for the Sabres, their longest streak since a six-game run in 2009-2010. Buffalo was in 14th place on Feb. 17 before going on a 14-2-4 tear.
The Sabres have 86 points, two more than Washington and two fewer than seventh-place Ottawa. All three teams have five games left.
After playing catch-up for six weeks, Buffalo can't afford to let up.
''It's a great thing because of the way we're playing,'' Stafford said. ''We can control our fate now. We know every game from now on is just like it's been the past month or so - it's must-win. Even though we're in right now, it doesn't matter to us because we've got games left and we need to get the job done.''
Buffalo took a 3-0 lead early in the second period and coasted home behind Miller, who's 14-1-3 over his past 18 games, allowing only 32 goals in that span. He's also 8-0-2 in his past 10.
The standout goaltender had plenty of help.
''It was pretty important to have everybody going,'' Miller said. ''Every line contributed and everybody played hard. It was a great team effort, and the perfect time to do it.''
Buffalo took control with a two-goal first period and went up 3-0 on Thomas Vanek's 25th goal of the season at 2:31 of the second period. That chased Capitals goaltender Braden Holtby, who stopped 15 shots.
Alexander Semin answered for Washington at 5:07 of the period, and the Capitals had a chance to further cut into the deficit with a power play. Instead, Washington's most esteemed player made a critical mistake that pretty much sealed the decision.
With the Capitals working in Buffalo's end of the ice, Alex Ovechkin misplayed the puck at the point and Buffalo's Jason Pominville gained possession and bolted the other way, ending his run with a short-handed goal against Michal Neuvirth for a 4-1 lead.
''I thought we were starting to feel pretty good about ourselves,'' Washington's Karl Alzner said. ''The crowd was feeling pretty good, I think. And that was a real killer.''
After his futile chase after Pominville, Ovechkin pounded his stick on the ice in frustration.
''I should play the puck on my stake, not my stick,'' Ovechkin said. ''But it happens.''
Ovechkin came in with seven goals and an assist over his previous five games, but in this game he didn't get a point and mustered only two shots over the first two periods.
Stafford got his second goal of the game and 19th of the season at 9:29 of the third period, sending a good portion of the sellout crowd scurrying for the exits.
The Capitals aren't done yet, but time is running out.
''Now we're going to start needing a little bit of help and that's kind of the first time we've been in this position,'' winger Mike Knuble said. ''You've got to set a target of trying to get four out of these five and finish extremely strong. And then even if you do that and hold up that end of the bargain, you've got to wait for a little bit of help somewhere else.''
The Sabres opened the scoring at 8:45 of the first period when Cody McCormick registered his first goal in 67 games since February 2011. Holtby's effort to clear the puck from behind the net ended up on the stick of Buffalo's Brad Boyes, who whipped a centering pass to McCormick in the slot.
McCormick is the 30th different player to score a goal for the Sabres this season. The last team to have more than 30 players score a goal in a season was the 2006-07 Phoenix Coyotes with 32.
It became 2-0 at 18:05 of the period when Stafford tipped in his own rebound after Holtby let Stafford's first attempt slip behind him in the crease.
That was enough offense to give Buffalo another big win.
''Obviously with them being right there with us in the standings the stakes are a little bit higher, but we're not done yet,'' Stafford said. ''We're in the position we want to be, but we know the road is just going to get tougher.''
NOTES: Buffalo D Christian Ehrhoff hurt his left knee in a collision with Troy Brouwer late in the first period and did not return. ... Capitals GM George McPhee said C Nicklas Backstrom, who has been sidelined since early January with a concussion, has passed a baseline test and will decide himself when to resume playing. McPhee said, ''We'll see where it goes from here, but it looks like the worst is behind for Nicky.'' ... The Capitals signed free agent D Cameron Schilling to a two-year entry-level contract. The 23-year-old Schilling played in 144 games with Miami (Ohio). ... Buffalo won the season series 3-1, its first series win against the Capitals since 2007-08.
---
---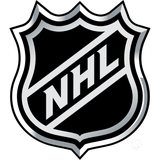 Get more from National Hockey League
Follow your favorites to get information about games, news and more
---