National Hockey League
National Hockey League
Report: NHL could lend Devils money
Published
Jan. 20, 2012 12:00 a.m. ET

By New York Post
NEWARK, N.J. — The National Hockey League is in talks with the money-losing New Jersey Devils to advance the team money so that it can continue to operate through the season, the New York Post has learned.
Under the NHL plan, Devils' controlling owner Jeffery Vanderbeek would continue to run the team while he pursues a long-term financing solution, sources said.
"We can presume if the advance has not happened, it is going to happen soon," a source close to the team said.
The Devils, which need to meet payroll twice a month until the regular season ends April 7, are weighing trading team captain Zach Parise for draft picks.
Parise makes $6 million and his contract expires at the end of the year, a source said.
The Devils are on track to lose up to $20 million this season. The team could cut those losses if it makes the playoffs and is able to generate revenue from additional games.
Currently, the Devils have the seventh-best record in the Eastern Conference and eight teams make the playoffs.
Aside from losing money, the team has not been able to repay an $80 million principal payment that was originally due Sept. 1.
The lenders could place the loan in default but are restricted by NHL rules from placing the team in bankruptcy until the end of the season.
Vanderbeek has been looking to raise money by securitizing the team's long-term television rights deal with the MSG cable sports network.
Vanderbeek, who owns 47 percent of the team, does not have the money to fund losses, while billionaire Ray Chambers, who also owns 47 percent, no longer wants to fund the team.
Chambers has declined comment.
Read more: http://www.nypost.com/p/news/business/devils_playing_hort_oOguXWHhNy9EQBuGyjZ4cL
---
---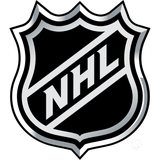 Get more from National Hockey League
Follow your favorites to get information about games, news and more
---