Detroit Red Wings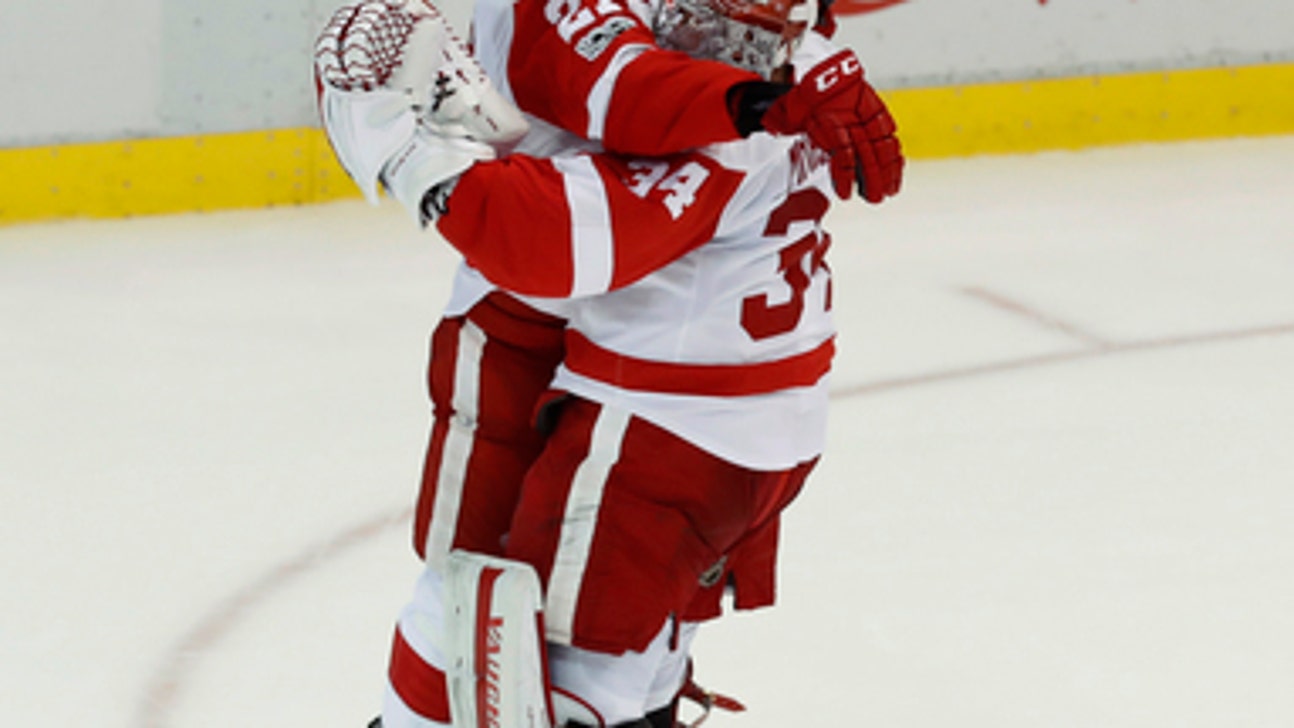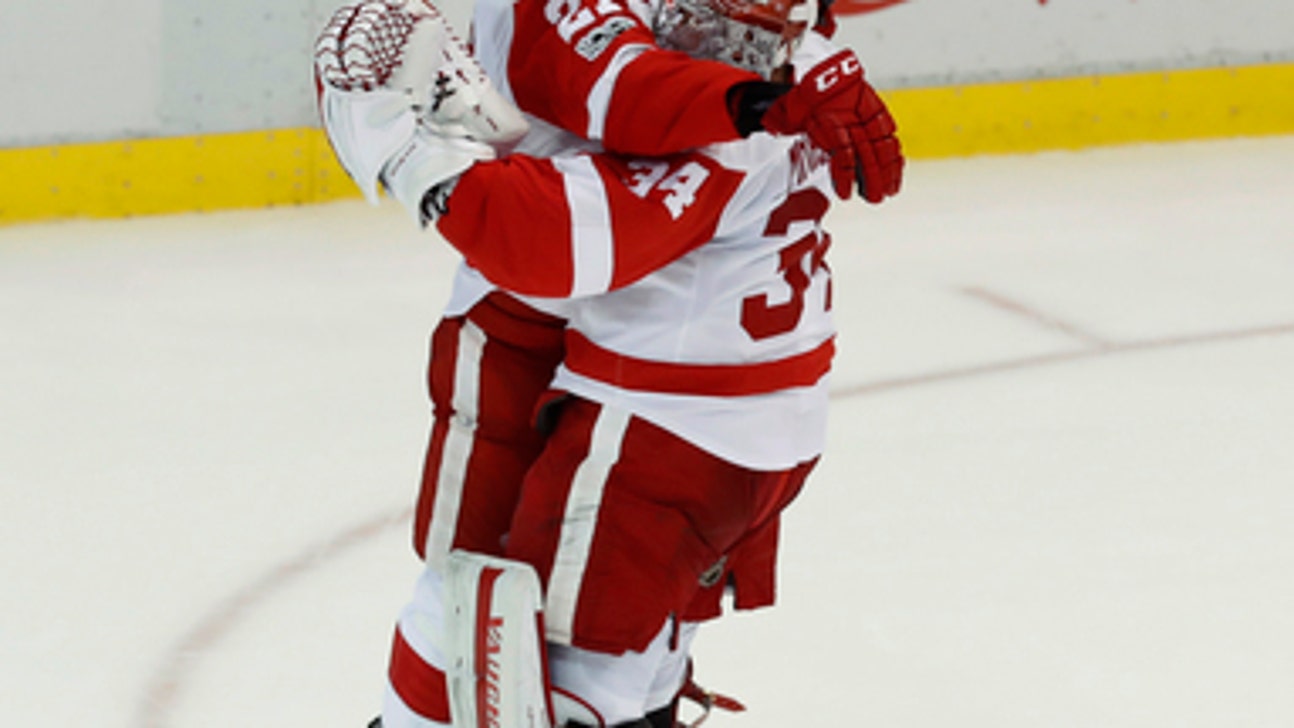 Detroit Red Wings
Red Wings' Vanek, Nielsen score in 6-5 SO win over Bruins (Jan 18, 2017)
Updated
Mar. 4, 2020 3:29 p.m. ET

DETROIT (AP) Thomas Vanek and the Detroit Red Wings have been perfect in shootouts this season.
Vanek and Frans Nielsen scored in a shootout, lifting the Detroit Red Wings to a comeback 6-5 win over the Boston Bruins on Wednesday night.
In 1-on-1 duels after regulation and overtime, Vanek has scored on all four of his shots and Detroit is an NHL-best 6-0.
The Red Wings rallied from a pair of three-goal deficits in the first period, and with 3:04 remaining in regulation, Gustav Nyquist scored to pull them into a tie.
''It's a big two points,'' Detroit coach Jeff Blashill said. ''When you're down 4-1 after the first, to come back is not easy in this league. I think that says a lot about our guys.''
Detroit has three straight victories, against three of the top teams in the Eastern Conference, for its longest winning streak since winning six in a row in October.
The Red Wings have pulled within four points of the third and final guaranteed playoff spot in the Atlantic Division, bolstering their hopes of being in a 26th consecutive postseason.
''The stretch before the All-Star break is important so we can go in and feel good about ourselves and come back and make a hard push and get into the playoffs,'' Dylan Larkin said.
Boston is in second place in the Atlantic Division, putting it in a position to make the playoffs for the first time since 2014. The Bruins, though, will have to play much better than they have the last two games.
In the shootout, Tuukka Rask and Petr Mrazek stopped the first shots they faced before Vanek scored for the Red Wings and Brad Marchand countered with a goal for the Bruins. Nielsen, who like Vanek joined the team last summer as a free agent, scored on the team's third attempt and Vatrano missed the net with a chance to extend the 1-on-1 duels.
Rask made 20 saves for the Bruins, who were coming off a 4-0 loss at home to the New York Islanders in which their top goaltender was benched after giving up three goals in 40 minutes.
The Bruins were dominant early before blowing a chance to keep Detroit at a distance in the Atlantic Division standings.
''We collapsed,'' Boston coach Claude Julien said. ''That was pretty obvious. It was just one of those games. We didn't get the save when we needed it. We made some mistakes that gave them chances. A lot of things went wrong tonight after we took that lead.
Detroit's Jared Coreau was pulled 5:13 into the game after giving up three goals on eight shots and was replaced by Mrazek, who kept his team in the game. Mrazek finished with 23 saves in a performance that might give him a much-needed boost of confidence.
''Petr came in and played excellent,'' Blashill said. ''To be honest with you, I thought Petr has been playing very good. He hasn't had results he's wanted and the pucks have gone in the net.''
Vatrano scored twice within the first nine minutes as Boston built a three-goal lead. Patrice Bergeron had a goal and two assists in the opening period, helping the Bruins restore their three-goal cushion.
Detroit's Xavier Ouellet, Tomas Tatar and Andreas Athanasiou scored three straight goals over a 10:15 stretch of the second, but 21 seconds later Adam McQuaid's go-ahead goal gave Boston the lead again with 5-plus minutes left in the period.
The Bruins were aggressive early and it paid off with Vatrano's goal 44 seconds after the first puck dropped. Brandon Carlo scored less than 2 minutes later and Vatrano scored a season-high second goal at the 8:50 mark of the first period.
The lead, though, wasn't large enough against a team that rallied from a two-goal deficit to rout Pittsburgh 6-3 and shut out Atlantic-leading Montreal 1-0.
''We knew they were going to get ripped apart after the first period, so they would be coming out hard in the second,'' Marchand said. ''But we still weren't ready. We just fell asleep again.''
NOTES: Boston D Kevan Miller missed his second straight game with a concussion and D Colin Miller was out for a fourth consecutive game with a lower-body injury. ... The Red Wings are hopeful F Darren Helm will return within the next game or two after being out for more than two months with a shoulder injury.
UP NEXT
Bruins: Host Chicago on Friday night.
Red Wings: Play at Buffalo on Friday night.
---
---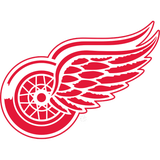 Get more from Detroit Red Wings
Follow your favorites to get information about games, news and more
---