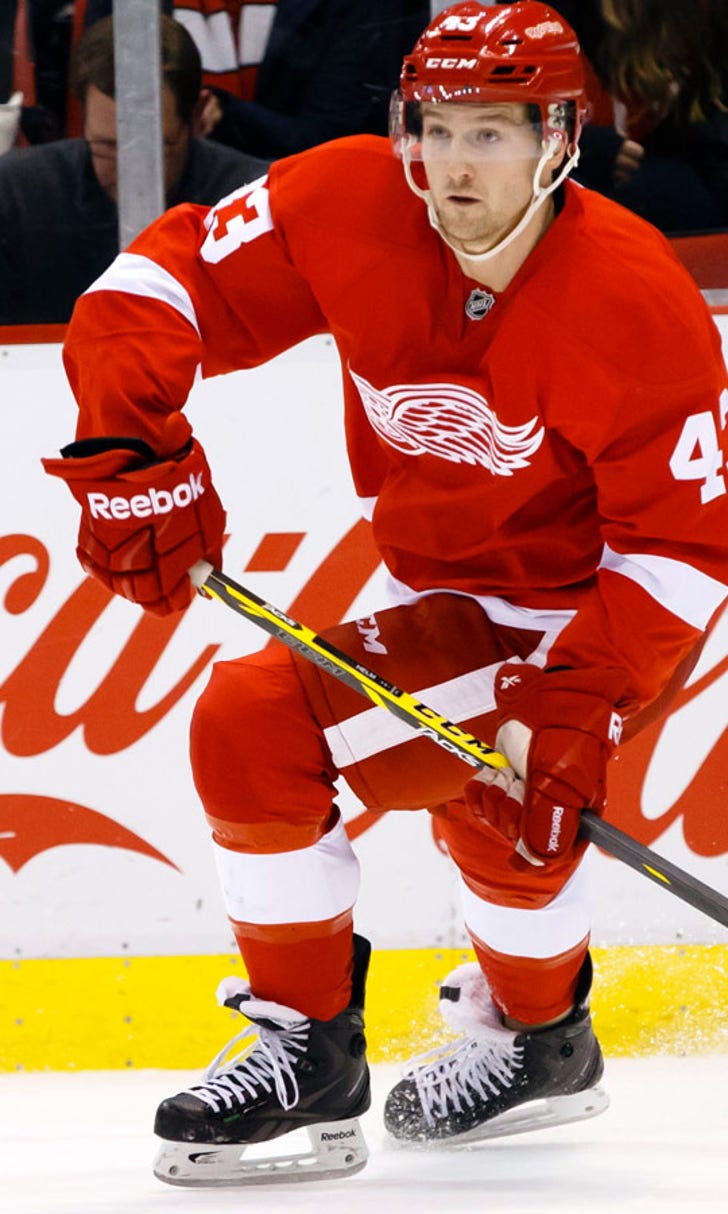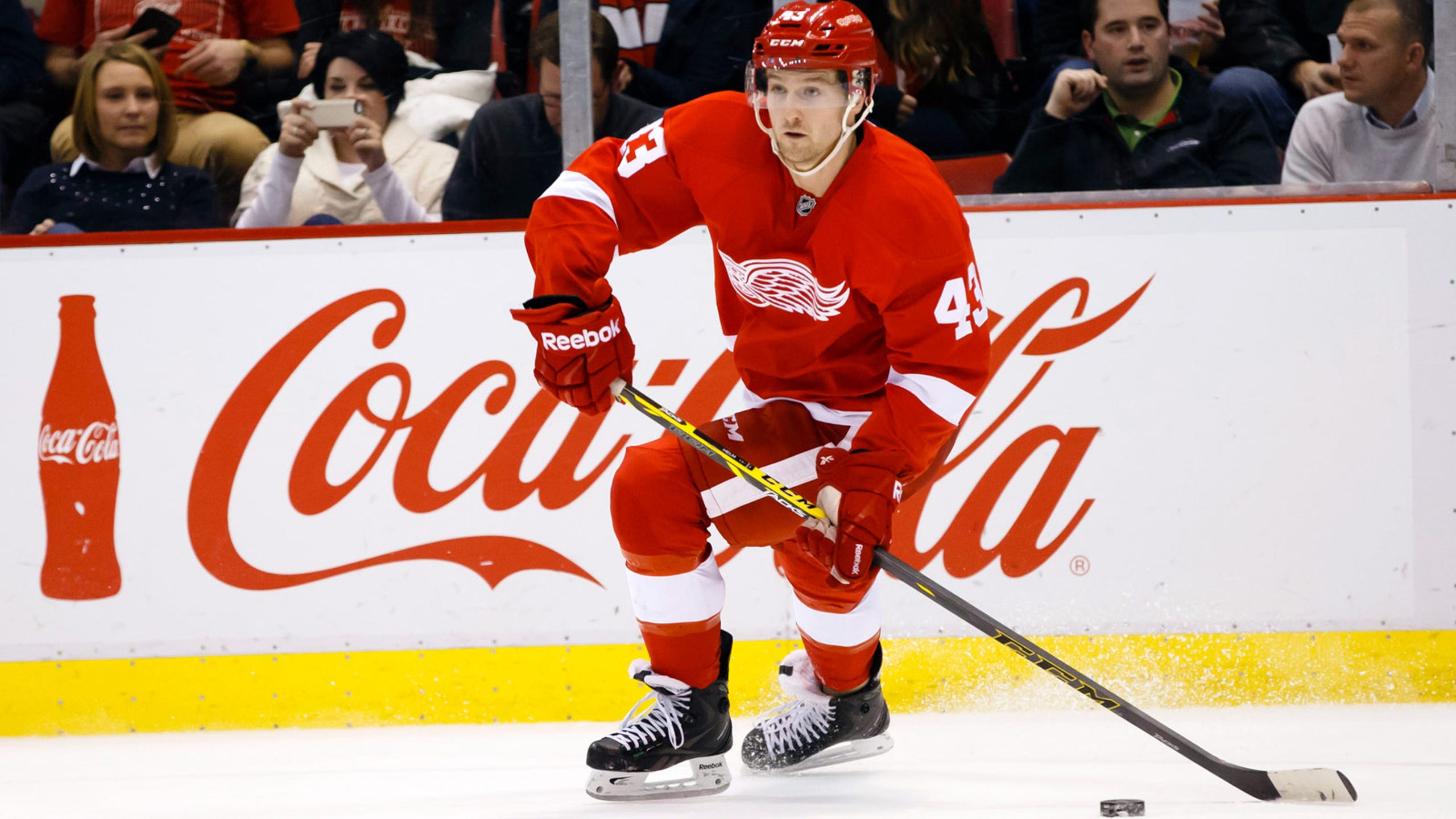 Red Wings' Darren Helm about a week away from a return
BY foxsports • October 8, 2015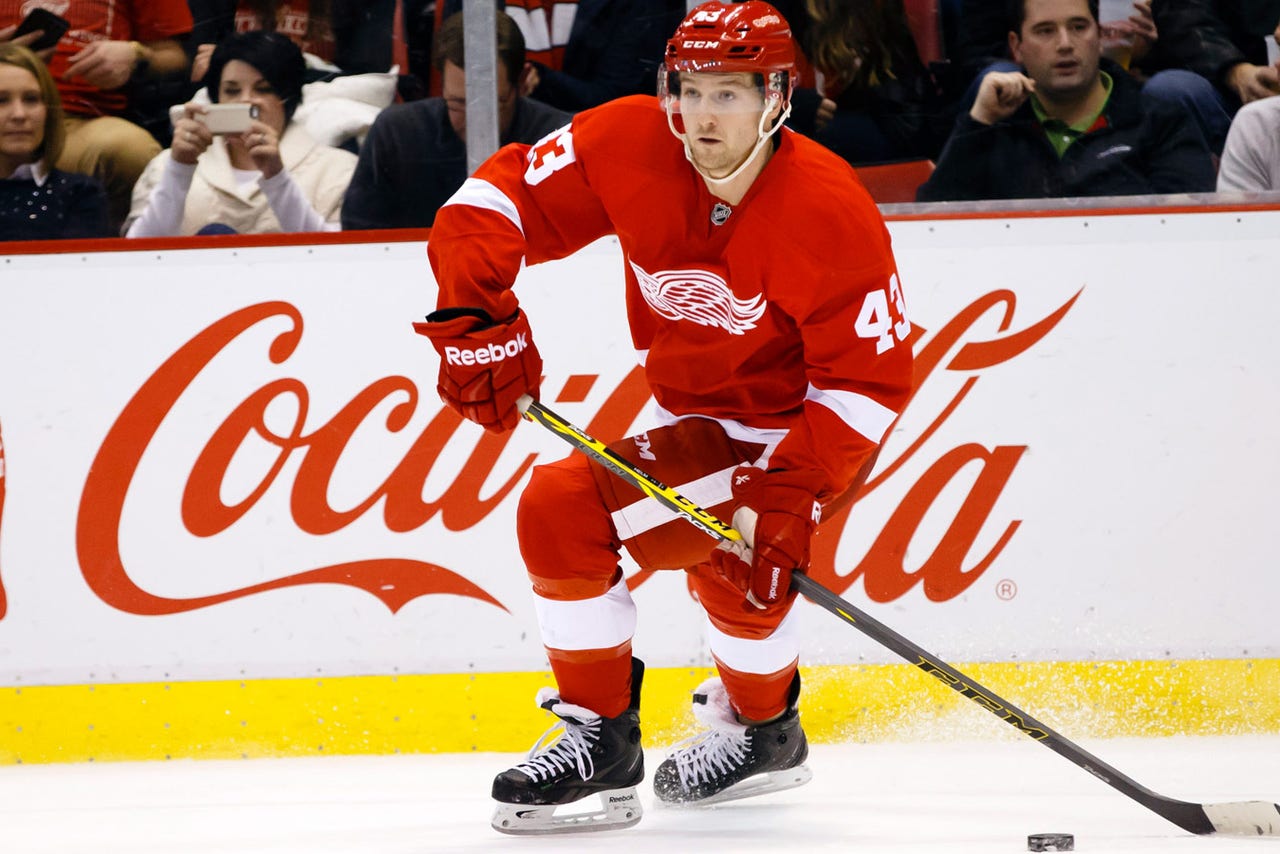 Detroit Red Wings forward Darren Helm has been out of training for the last three weeks following a head-to-head collision with Jerome Verrier in training camp.
Helm suffered a low-grade separated shoulder and a concussion following the collision. Verrier had surgery on a fractured right tibia.
The shoulder is no longer an issue for Helm, but he's still nursing the concussion. But all signs point to him returning to full time duty pretty soon.
"I did my testing yesterday. Everything went well," Helm told Bill Roose. "Now it's just trying to get to the level I need to be at to play hockey. I'm still sucking wind pretty hard out there during practice, but things have been coming a long way since I first stepped on the ice. … It's that progression and be ready for next week."
Helm isn't in the clear just yet. If he exerts himself too much, there is a chance his concussion symptoms could return. Helm and the team will make sure he's completely ready to go before he hits the ice for the regular season.
"I haven't had really a lot of symptoms," Helm said. "I've had a few headaches here and there, but they've been few and far between, which is good. Every time I've done more and more, nothing's really sparked it. Everything's kind of stayed the same and I've been able to just keep moving with the game plan that we've set out and it's been working well. The head just needs to learn how to deal with that skating, the pushing, the shoving, getting knocked around. I want to start ramping that up but I don't want to give it too much at one time. I want to take the progression a little bit at a time and work my way up to next week where I can take part in a game."
The 28-year-old played in 75 games last season, finishing with 15 goals and 18 assists.
---
---