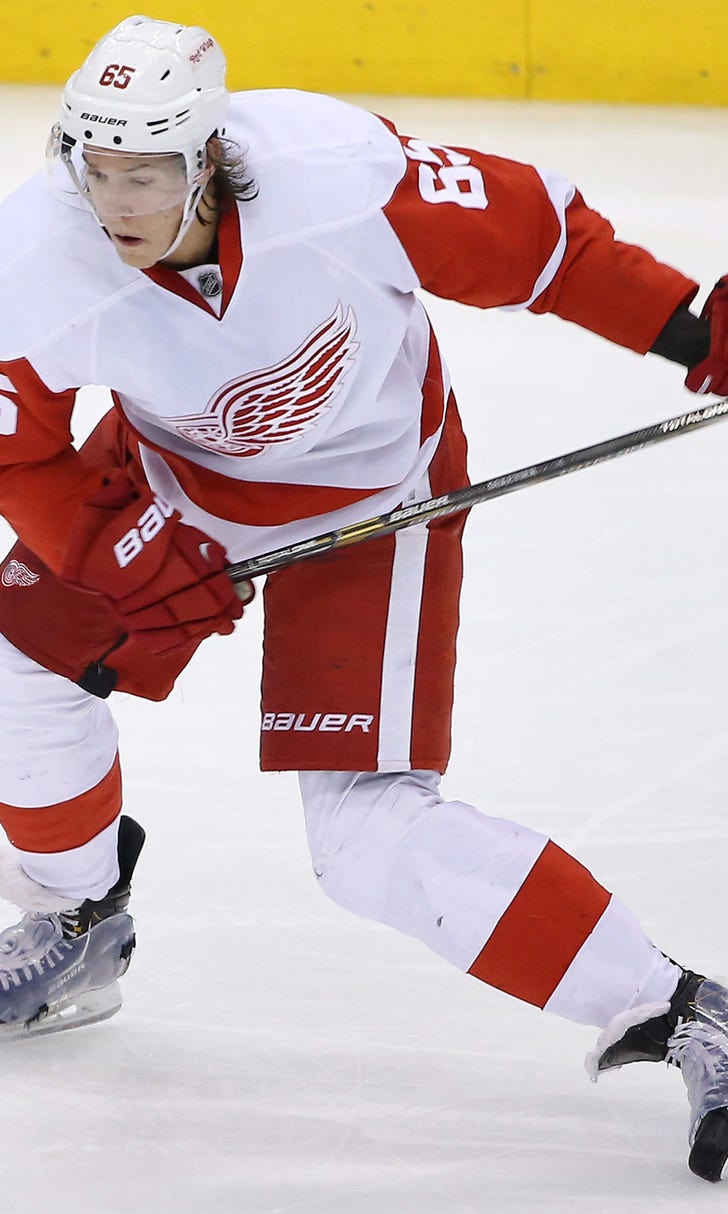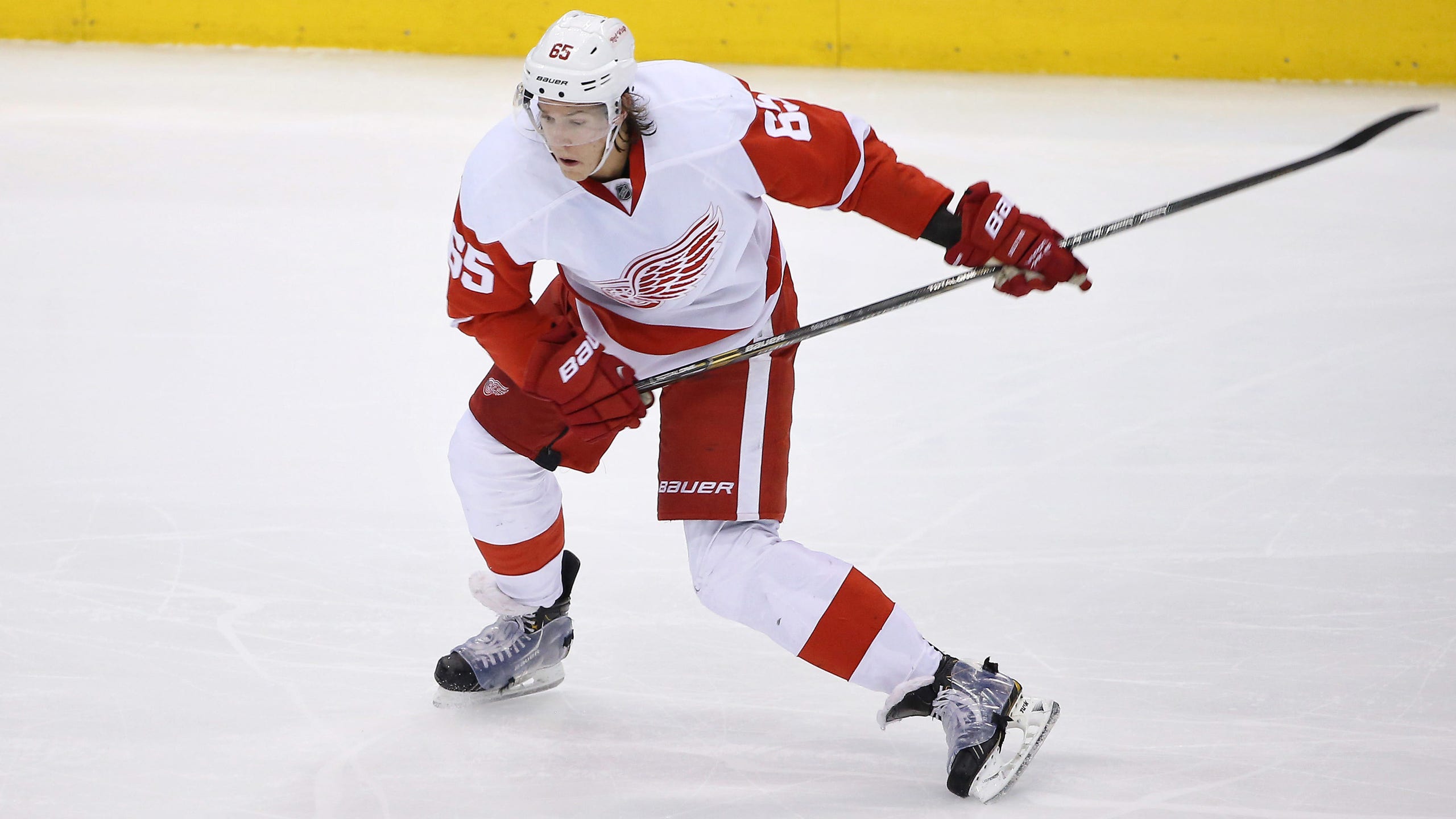 Red Wings' Danny DeKeyser excited to play with Mike Green
BY foxsports • August 13, 2015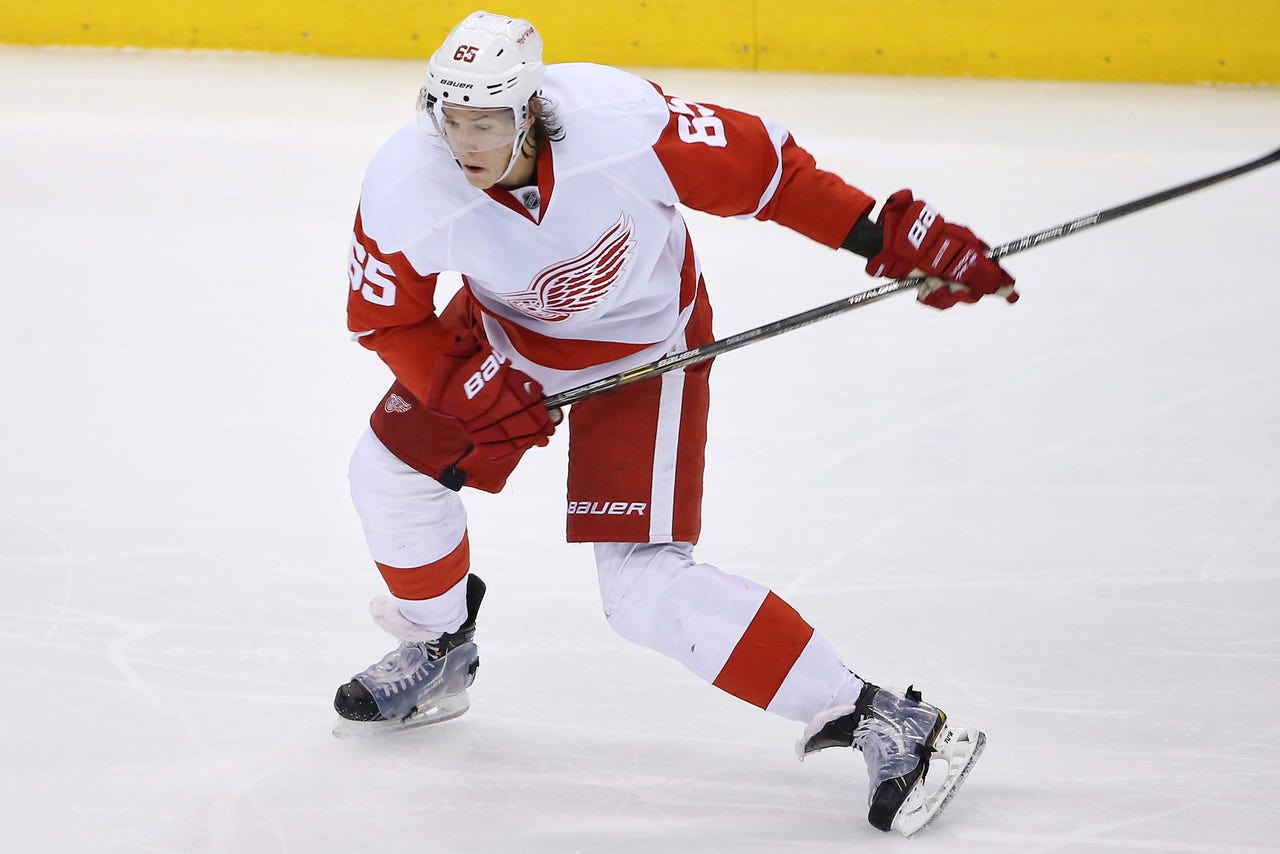 Danny DeKeyser is pretty excited his Detroit Red Wings went out and got former Washington Capitals defenseman Mike Green.
"I think he's a great player," DeKeyser said, who told NHL.com's Paul Harris that he hasn't spoken with Red Wings GM Ken Holland or head coach Jeff Blashill since Green signed with Detroit. "He's got a great shot from the point, he moves the puck up the (defensive) zone fast and he can skate really well."
Green managed to score 10 goals and 35 assists in 72 games last season, but Green played primarily as a third-pairing defenseman behind right-handed shots John Carlson and Matt Niskanen. DeKeyser managed to record 29 assists and 31 points of his own last year, but "The Human Eraser" as he was affectionately referred to by his former head coach Mike Babcock, was known more for his defensive play than his offensive abilities. DeKeyser hopes Green can change that for him a bit.
"I think that (Green helping my offensive production) would be great," DeKeyser said. "I think in the past few years with the back end we've wanted to contribute a little more than we have. Obviously, (Niklas) Kronwall's been the leader back there with that, but bringing in another guy like Green, who will bring some offense, will definitely help us out a ton."
But DeKeyser isn't really sure if he will even be able to play in a pairing with Green just yet. But he hinted that he is pretty sure he and Green would get along just fine.
"I don't know what the pairings are going to be. If we end up being paired together, I think it would be a good combo."
And DeKeyser might just be in luck. Blashill has said that he believes a DeKeyser-Green combinations would be a pretty good pairing for him in his first year as the Red Wings coach.
"That's something we talked about, something we feel could be a good skill-set match," Blashill said. "We think both guys could benefit."
Whether or not the two pair up with one another, the 25-year-old DeKeyser just hopes to continue to grow his game. He wants to develop into a strong overall player, and he is taking it day by day.
"I just want to take another step and try to lead a little bit more on the back end."
(h/t NHL.com)
---
---