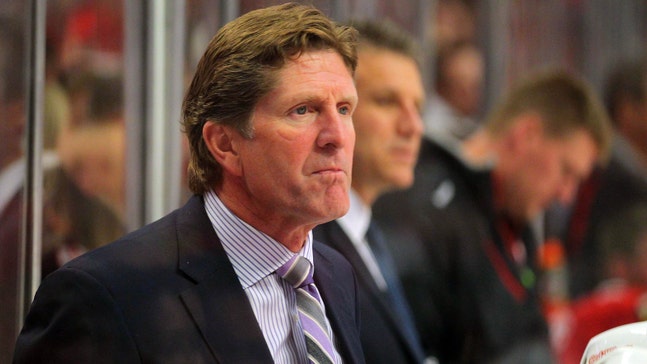 Red Wings' Babcock says he's still uncertain about coaching future
Published
May. 2, 2015 12:54 a.m. ET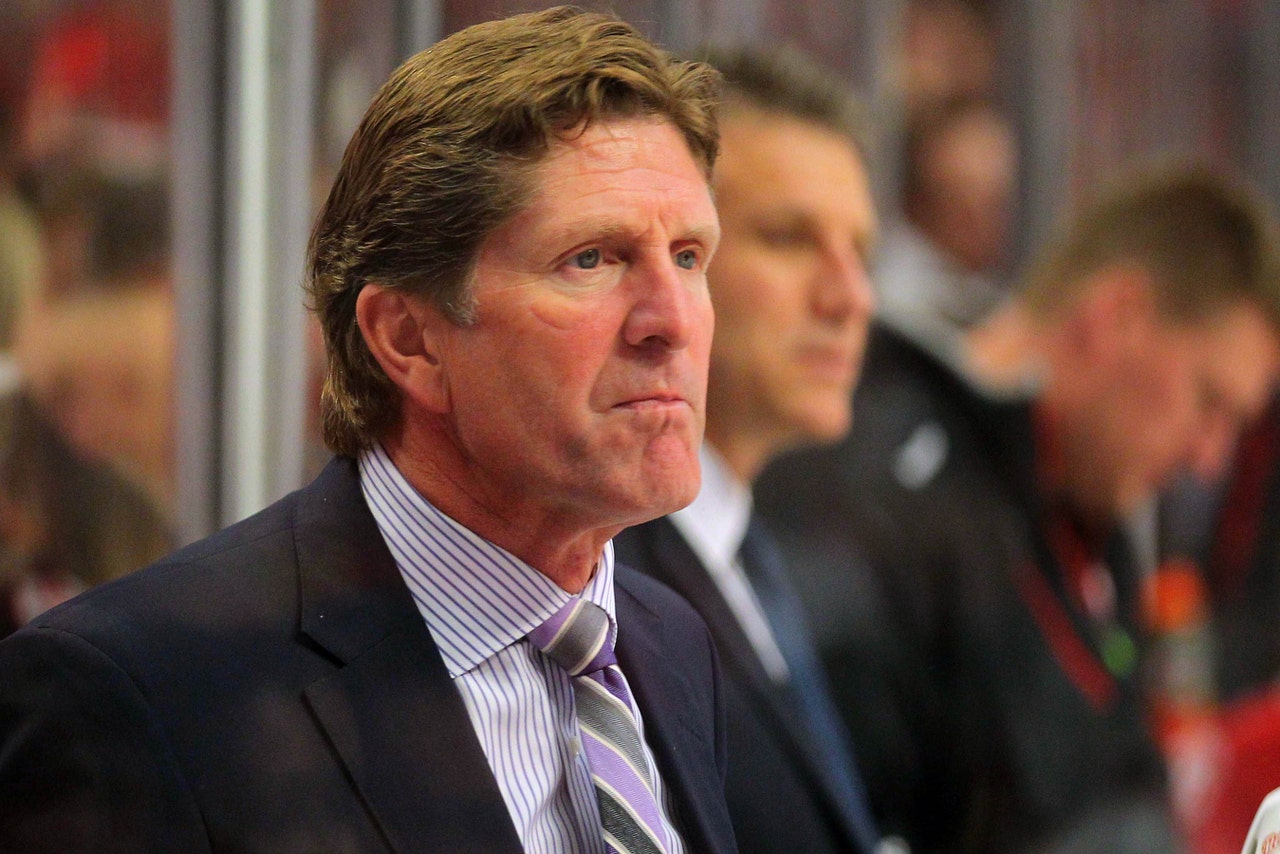 Mike Babcock says he's not rushing into any decisions about his future.
The Detroit coach, whose contract is expiring, expects to meet with Red Wings general manager Ken Holland at some point in the next 10 days to talk things over, and Babcock said Friday he also needs to consult his wife as he figures out where he wants to coach next season.
''What I've found is every time I speak right now, someone tries to read into what I said. I wouldn't read anything into it because there's nothing there. There's nothing because I don't know myself,'' Babcock said. ''I don't have any idea. I'm going to go through it in a logical manner and make some decisions.''
Babcock has been Detroit's coach for a decade. He led the team to the 2008 Stanley Cup, and the Red Wings reached the finals again the following season. But they haven't been past the second round of the playoffs since then.
Detroit lost its opening series this year to Tampa Bay in seven games, a defeat that still stings as the Red Wings face an offseason of uncertainty.
''I thought we were better than them in Game 7,'' Babcock said. ''I thought we had them done. I really did. In my heart and in my mind, we were going to win.''
Instead, Tampa Bay prevailed 2-0 in Wednesday night's decisive game, and the question now is whether that was Babcock's last time behind the bench for the Red Wings.
''He's an unrestricted free agent in the prime of his career. We've had many other people in that situation before - many of them we've kept, obviously the odd one has moved on,'' Holland said. ''It'll pick up next week.''
Babcock appears willing to take a bit of time weighing his options. Toronto, Philadelphia, Buffalo and San Jose are all without coaches at the moment.
''What I find every year is after losing or after winning, you take some time away, you clear your head, and then you make good decisions based on what's right for you and your family and the situation you're in,'' Babcock said.
Babcock praised the leadership of veterans Henrik Zetterberg, Pavel Datsyuk and Niklas Kronwall, but he said it's up to the younger players to help the Red Wings improve going forward. Tomas Tatar, Gustav Nyquist, Danny DeKeyser and Luke Glendening are all 26 or younger, and they've made contributions to help Detroit extend its postseason streak to 24 seasons.
The Red Wings also got a strong performance in net during the playoffs from 23-year-old Petr Mrazek.
''I see that we've got a whole bunch of kids here that need to not hope they're going to be a good player in the fall - get to work right now so they can be a good player in the fall,'' Babcock said. ''I think a majority of our growth needs to be from within.''
One idea Babcock tried to dispel was the notion that he might want to be a general manager somewhere in addition to coaching.
''I am part of making decisions here, but I have no skill set to be the general manager,'' he said. ''Anybody who thinks I want to go somewhere to be the general manager, they're talking to the wrong guy. I'm a coach.''
NOTES: Mrazek was picked by Babcock to start in goal in the postseason instead of Jimmy Howard, who is less than halfway through a six-year contract with the Red Wings. Holland was asked about Howard's future with the team. ''My message to these guys today is, pro sports for me is a competition,'' Holland said. ''The competition starts again in September, and if you think that you didn't finish very good this year, it's your responsibility to get out in the summer time and prepare yourself to compete - to compete for a job, to compete for ice time. And if you think you finished pretty good, I'd get in the gym and make sure that I continue on where I'm at.''
---
---