National Hockey League
National Hockey League
Red Wings are done, hoping Lidstrom isn't finished
Published
May. 13, 2011 11:14 p.m. ET

The Detroit Red Wings fell just short of finishing off a feat.
Detroit became the eighth NHL team to force a Game 7 after falling behind 0-3 to San Jose, but couldn't be the fourth to come all the way back and win. The Red Wings' 20th straight postseason ended Thursday night with a 3-2 loss on the road to the Sharks.
''We gave ourselves some chances, but it wasn't enough,'' forward Henrik Zetterberg said after the game.
Red Wings general manager Ken Holland likes his team's chances of getting another shot next season.
''It's always a major disappointment the day after you're eliminated, but I don't think we need to make wholesale changes,'' Holland said in a telephone interview Friday. ''I like our nucleus. I think Pavel Datsyuk, who is just 32, is right there with Sidney Crosby and a couple other players as one of the best players in the world. Henrik Zetterberg is one of the best two-way players in the game and he's 30.''
The GM also pointed to Niklas Kronwall and goaltender Jimmy Howard, who at 27 ''showed us a lot this season and we're excited about his future.''
Detroit's players, coaches and executives flew home soon after the final game in San Jose and planned to clean out their lockers and to take a team picture on Saturday.
The Red Wings hope it's not the last time Nicklas Lidstrom poses for a photo with teammates in his No. 5 jersey. Lidstrom must decide whether to retire or come back for a 20th season in Detroit.
''I'm going to take my time before making a decision,'' Lidstrom told reporters in San Jose, where he was the last player to leave Detroit's dressing room after sitting in a corner in uniform. ''We'll have our meetings and go from there. I'm going to take the whole year into account. I'll take about as much time as last year.
''It's been tough the last couple of years.''
Lidstrom won his fourth Stanley Cup in 2008 and fell one game short of a fifth the next year. Since then, the Sharks have eliminated Detroit twice in the Western Conference semifinals.
''I truly believe with the core players we have,'' Lidstrom said. ''We've got guys making strides to becoming star players in this league.''
Zetterberg hopes Lidstrom sticks around to be one of those stars.
The 41-year-old defenseman is a Norris Trophy finalist for the 11th time in 13 seasons. If Lidstrom wins his seventh award for being the NHL's top defenseman in June, he will match Doug Harvey's total and trail Bobby Orr's record by only one.
''He still has a lot of hockey in him,'' Zetterberg said. ''We all think very highly of him in here. He's been a tremendous influence.''
Detroit coach Mike Babcock said Lidstrom hasn't told him whether he's returning or retiring.
''He'll get to me when he decides,'' Babcock said. ''Hopefully, I'll get some good news that he's coming back.''
Mike Modano's one-year stay with his hometown Red Wings was slowed by surgery to repair a sliced tendon in his wrist. The 40-year-old Modano, who leads U.S.-born NHL players in goals and points, was a healthy scratch for most of the postseason.
Red Wings veterans Chris Osgood and Kris Draper may not be back, either.
''Those guys can be unrestricted free agents and we're going to take the emotion out of the decision-making process about them and with the rest of our moves so that we can make the best decisions,'' Holland said. ''We want to get some younger legs in the lineup, but we've always liked to have veterans on the roster as well.''
The Red Wings started strong during the regular season, then struggled down the stretch as they tried to get healthy before coasting to their ninth division title in 10 seasons and the 14th since 1991-92, when Lidstrom was a rookie.
Detroit was the third-seeded team in the Western Conference playoffs, opening with a sweep of the Phoenix Coyotes to set up a showdown with a team that's become a bit of a nemesis.
''We had a lot to be proud of overall, but right now we're just disappointed that we couldn't win one more game to advance,'' Holland said. ''We'll spend the next three to four weeks pondering what we want to do with moves we want to make to upgrade or ones we have to make because of the salary cap.''
---
AP Sports Writer Josh Dubow in San Jose, Calif., contributed to this report.
---
---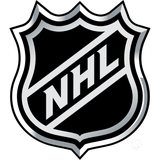 Get more from National Hockey League
Follow your favorites to get information about games, news and more
---