National Hockey League
National Hockey League
Rask takes torch from Thomas as Bruins return
Published
Jan. 17, 2013 10:51 p.m. ET

There's one big difference for the Boston Bruins this year as they try to win the Stanley Cup for the second time in three seasons.
They'll have to do it without Tim Thomas, the Vezina and Conn Smythe Trophy-winning goaltender who was the star of their 2011 championship run. The enigmatic but frequently unbeatable goalie has decided to take a year off, choosing instead to relax with his family in Colorado.
That leaves the No. 1 goaltender job in the skates of Tuukka Rask, who performed ably in the top spot in 2010 but has never been the starter for an entire season.
''We've always kind of had a plan, a succession plan ... for handing the reins over to him when it's time,'' general manager Peter Chiarelli said this week as the Bruins opened their abbreviated training camp after the lockout was settled. ''Maybe it's a year early from my perspective, but it's close enough that we're happy where he is in his development.''
Rask had a 2.05 goals-against average in 25 games as Thomas' backup last season, a year after posting a 2.67 mark in 29 games in the 2010-11 regular season; Thomas played every second of the 2011 Stanley Cup playoff run. In 2010, when Thomas was struggling with a hip injury, Rask had a 1.97 goals-against average in a career-high 45 games before the Bruins' collapse in the second round of the playoffs against Philadelphia.
''I think he acquitted himself quite well'' that year, Chiarelli said. ''I think he got fatigued a little toward the end, due to the workload, due to the pressure; maybe more so due to the mental pressure of being No. 1. So that's a challenge that he's going to have, but he's gone through all the steps of development, and he's passed them all with flying colors. He should be ready for the challenge.''
Coach Claude Julien said he is going to try to use Rask and backup Anton Khudobin in the same way he used Rask as the backup for Thomas, trying to get the No. 1 guy frequent rest.
''Tuukka's got an opportunity here to take over for Tim,'' Julien said. ''He certainly has to prove that he can, but I think he's shown the ability to be a good goaltender in this league. Maybe he doesn't have the number of games that Tim was getting, but he'll be given that opportunity as well. And if there's times where he needs a rest, we've got another goaltender that I think can do the job also.''
The Bruins head into the shortened season with nine players who found jobs in Europe during the lockout - among the most in the league - and others who were able to play in the minors. They're hoping that gives them an edge after a one-week training camp that will leave the unprepared gasping for air.
Among them was Rask, who played in the Czech Republic.
''The start's going to be important for us, as it is for everybody,'' he said. ''It's going to be a challenge mentally and physically, for sure. Luckily we had a lot of guys who played overseas and are in midseason form. So we've just got to make sure we know our system, we play the way we can and take care of our bodies because it's going to be a quick season, but it's also going to be a grind.''
Defenseman Zdeno Chara said the number of players finding work overseas ''showed the willingness of the guys to stay in shape and to sacrifice being with family and friends.''
But, he said, ''It's only an advantage if it works.''
Another player who could benefit from the conditioning was Tyler Seguin, who played in Switzerland after an NHL season in which he led Boston with 29 goals and 67 points last season. In and out of the lineup as a rookie in 2010-11, when the Bruins won it all, the former No. 2 overall draft pick played in the 2012 All-Star game in Ottawa and signed a six-year, $34 million contract just before the lockout.
''We've said all along this guy has unlimited potential,'' Julien said. ''And I think what you're seeing now is the more confidence he has, the better he is. And I think at one point as a young player, you're coming in playing with men and it could be intimidating, especially along the boards and when you meet up with people like Zdeno and stuff. But now certainly he's a lot more confident going after pucks and protecting it and his confidence is at the level there where I think he's going to take another step forward.''
The Bruins also signed forward Brad Marchand to a four-year deal and Milan Lucic to a three-year extension in the days before the four-month lockout that shortened the season to 48 games.
Boston won the Northeast Division by 10 points last season and had the No. 2 seed in the East before losing to the Washington Capitals in seven games, in overtime, in the first round of the playoffs. That was a disappointing title defense, which the Bruins hope to compensate for this year.
They could have a tougher road in the conference, with Ottawa remaining solid and Buffalo attempting to get tougher over the extended offseason. Along with last year's late-season acquisition of center Cody Hodgson, the Sabres added center Steve Ott and wing John Scott to a team that missed the playoffs in 2012.
''I think it's going to add to the rivalries that are already there, and also the competitiveness,'' Lucic said. ''There are only two teams that made the playoff last year from our division. ... And with less games I think it's going to create a much tougher battle for that first seed in the Northeast Division.''
---
---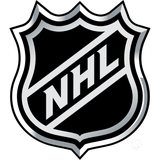 Get more from National Hockey League
Follow your favorites to get information about games, news and more
---