National Hockey League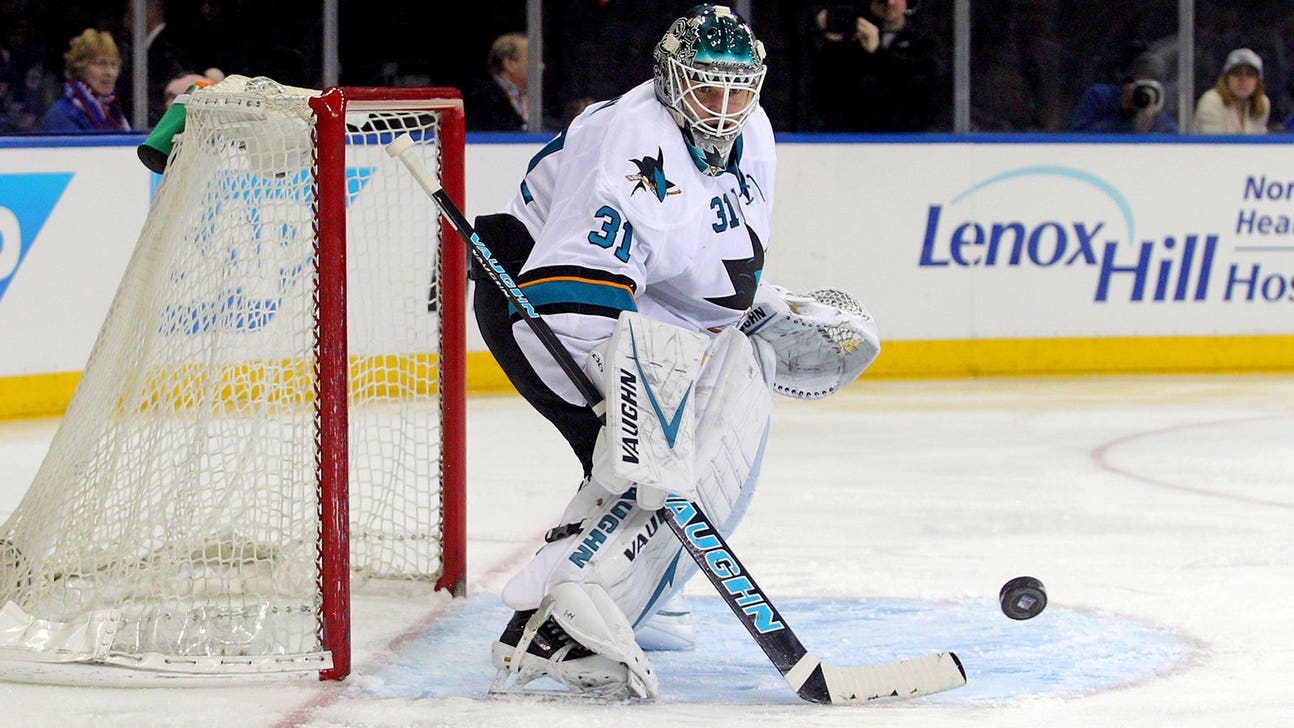 National Hockey League
Rangers thought they scored; Sharks' goal counts
Published
Mar. 16, 2014 6:44 p.m. ET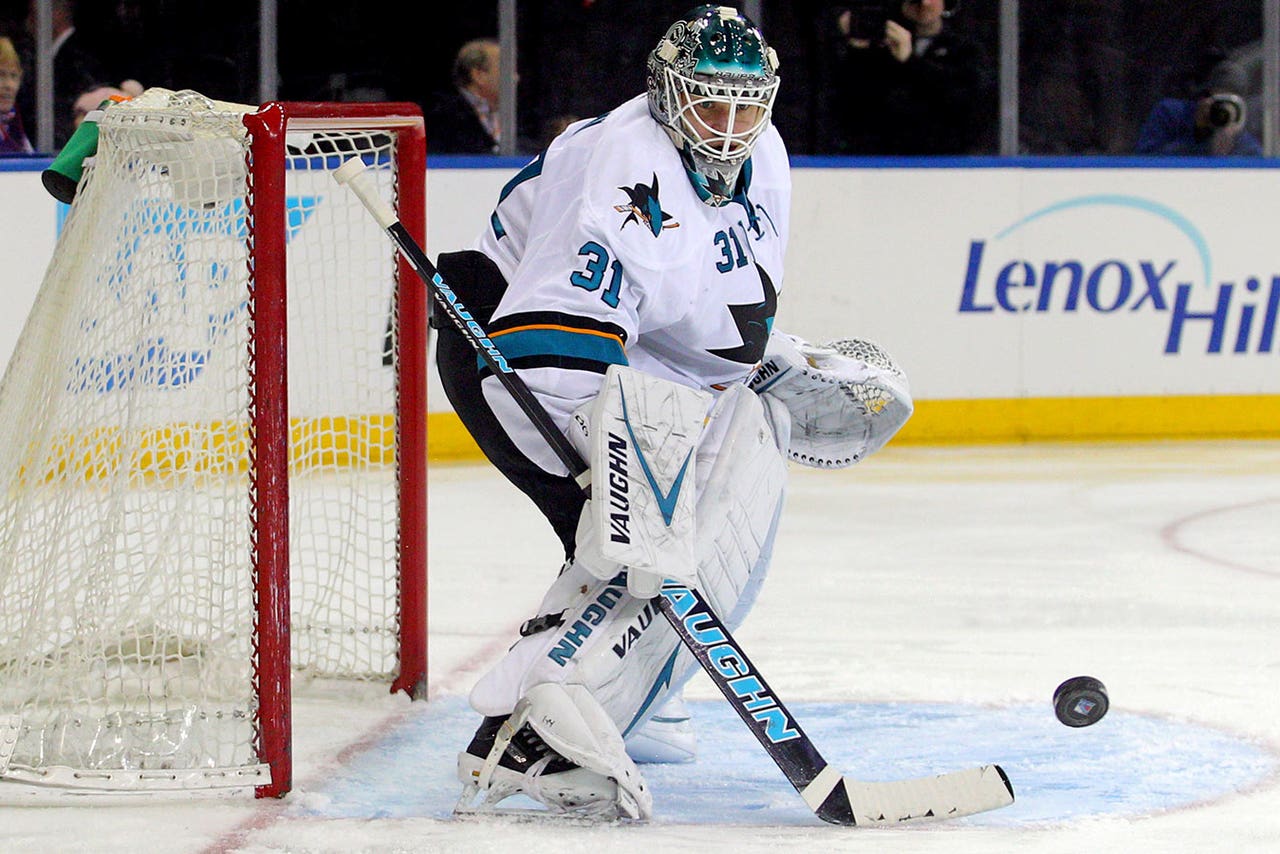 NEW YORK -- A goal that didn't count in the Sharks' victory over the New York Rangers garnered more attention than the one that made the difference in surging San Jose's latest win.
Antti Niemi stopped 41 shots for his fourth shutout, and Logan Couture's first-period, short-handed goal stood up as the Sharks beat the Rangers 1-0 Sunday for their sixth straight win.
New York thought it had the game tied with 3:15 left in the second period.
During a stoppage, all four officials gathered at the scorer's table, and a lengthy video review was conducted in Toronto to see if Carl Hagelin's stuff attempt at the left post nudged the puck over the line.
Numerous replays failed to show the puck behind Niemi, who blocked the view, but one zoomed-in and enhanced picture appeared to show the puck disappear behind the post -- drawing a huge cheer from the crowd.
Those yells turned to boos when it was announced there was no conclusive evidence of a goal. Rangers coach Alain Vigneault called over referee Dan O'Halloran for an explanation he didn't really seem to accept.
''It doesn't matter what I think. I don't make the decisions,'' Vigneault said in a quiet tone. ''This is not me saying this, but some of my friends say that they make it up as they go along. I'm just going to leave it at that.
''The replay that I saw, you can't see the puck. Maybe I can assume that if you can't see the puck it is under the goaltender's pad and in the goal. It has to be conclusive and I guess they felt it wasn't, so there is nothing you can do about it.''
Niemi and the Sharks defense were the difference, unlike in the first meeting between the teams, won 9-2 by San Jose on Oct. 8. Niemi, who has 27 career NHL shutouts, was particularly strong during a Rangers power play early in the third.
San Jose, tied with Anaheim atop the Pacific Division, is 11-2-1 in its past 14. In a 12-game stretch against Eastern Conference opponents that ends Tuesday at home versus Florida, the Sharks are 9-1-1.
''Nemo was unbelievable,'' Sharks captain Joe Thornton said. ''That was maybe his best game all year. He stole this one for us.''
Henrik Lundqvist made 28 saves but was denied in his first attempt to set the Rangers record with his 302nd victory. He equaled Mike Richter's mark Friday at Winnipeg, but couldn't hide his disappointment in this loss.
''This loss is so painful in so many ways,'' he said. ''We had so many open nets, so many chances to get back in this game but we just couldn't get it in. Then you look at their goal, to give it up on our own power play, and that's the only goal. It just adds to the frustration.''
New York, which lost for the third time in four games, dropped one point behind Philadelphia in the Metropolitan Division race and into an Eastern Conference wild-card position.
''We definitely understand how important every point is,'' Lundqvist said. ''We played a really strong game against one of the best teams in the league, but it's hard to be positive about a lot of things when you don't win. Right now it's about points, it's not about playing great against good teams.''
San Jose, which had 11 shots in the first period, recorded four while short-handed and grabbed the lead.
Couture took the puck away from Mats Zuccarello in the neutral zone, raced ahead of Brad Richards, shook him off, and beat Lundqvist with a backhander at 11:48 for his 19th goal - second short-handed.
''Felt good to get a shorty that stood up for us,'' Couture said. ''We have a great attitude as a team and know how important the last 13 games will be.''
San Jose came out much better in the second and held a 10-7 shots edge during the scoreless frame. New York's next best scoring chance came with 4:09 left when defenseman Ryan McDonagh, seemingly with an open right side in front of him, had his shot blocked by the reaching stick of defenseman Marc-Edouard Vlasic.
Niemi was the main reason the Sharks went into the first intermission with the lead. He stopped all 20 shots fired at him.
''We played another great road game,'' Niemi said after the Sharks finished a 3-0 trip. ''They came hard at us from the beginning. With good reads and some luck, I was able to make some saves.''
Niemi made two eye-popping stops against struggling forward Derick Brassard, including a point-blank chance with 40 seconds left that Niemi kicked out with his left pad. It had Brassard staring at the ceiling and shaking his head.
Earlier in the period, Niemi quickly moved over to deny Brassard's backhander at the right post off a rebound of McDonagh's shot.
''We've got to believe that if we keep playing this way we will be all right,'' Vigneault said.
Lundqvist was also sharp in the first, making a strong save with his chest against Patrick Marleau, who fired the Sharks' first shot from the slot 5:31 in. New York had the game's first seven shots.
NOTES: The Rangers haven't allowed a power-play goal in eight games, killing 21 penalties. . . . San Jose took three penalties after having none on Friday.
---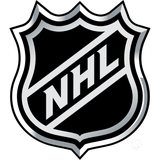 Get more from National Hockey League
Follow your favorites to get information about games, news and more
---