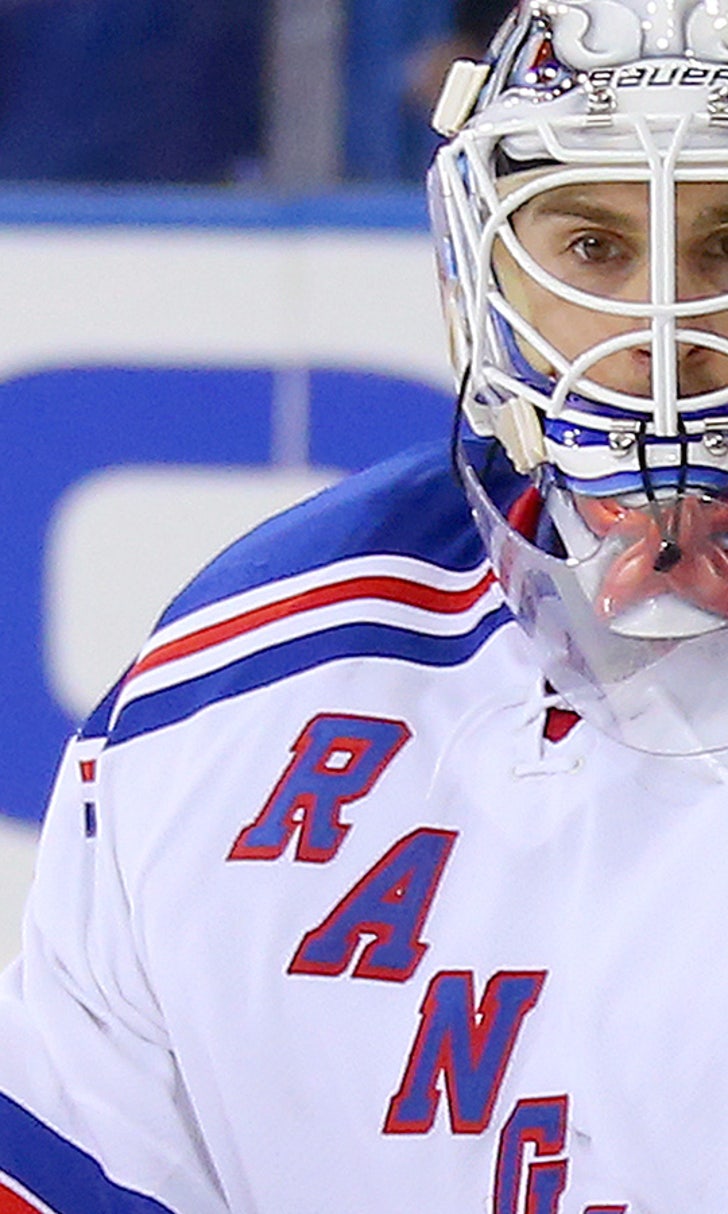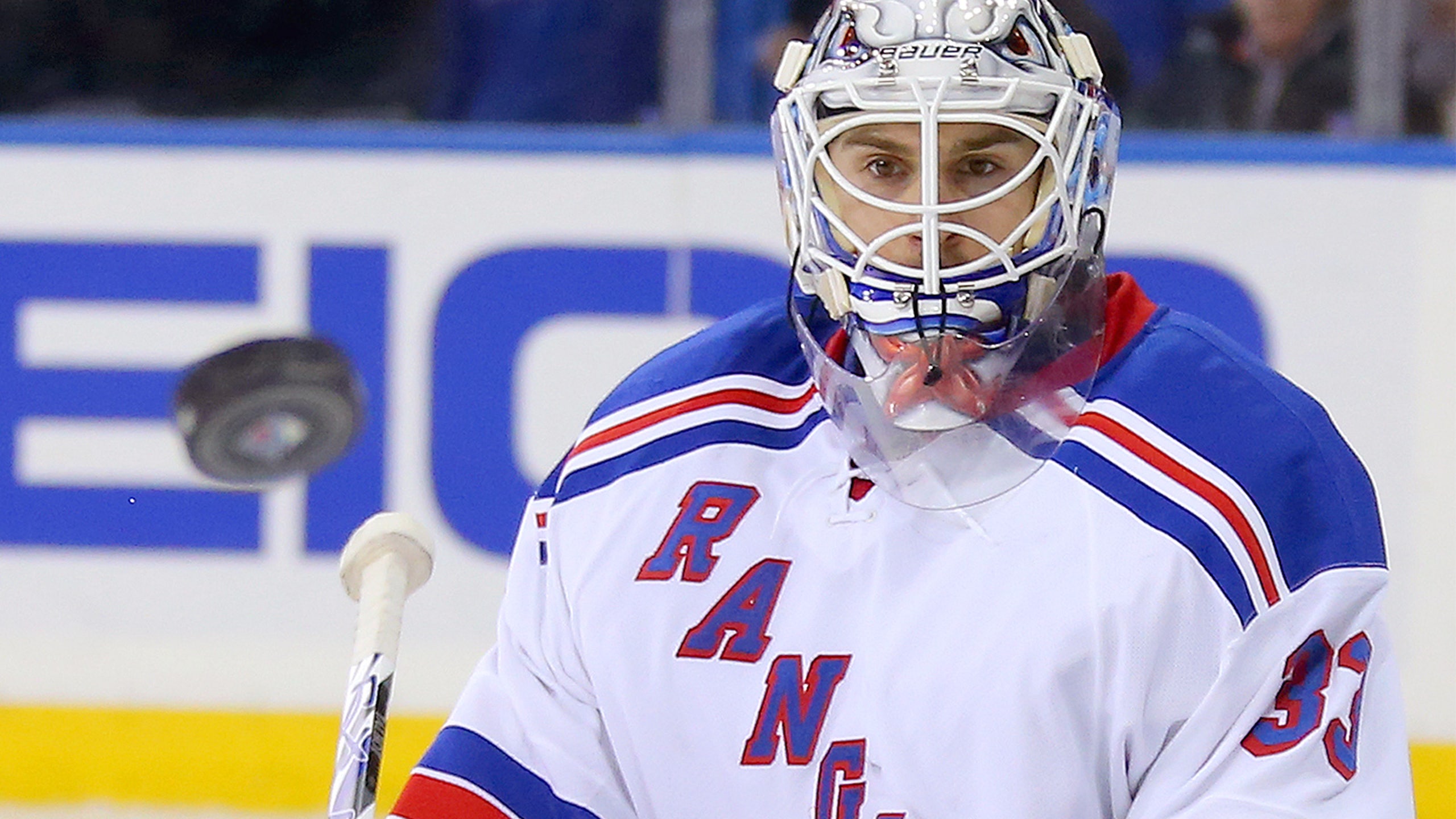 Rangers' Talbot stops 31 shots, blanks Flyers for first win
BY foxsports • November 19, 2014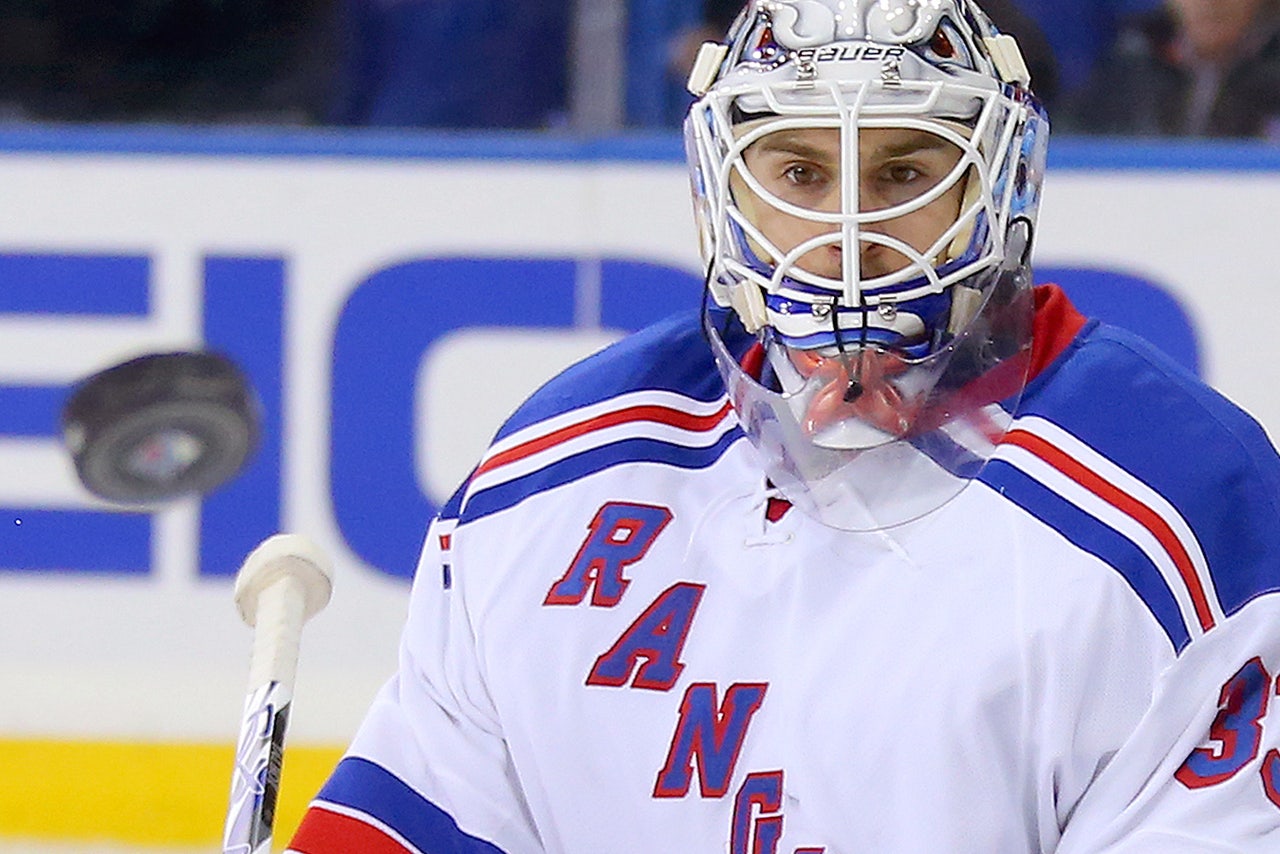 Cam Talbot's time in the New York Rangers lineup is fleeting at best. That is life as Henrik Lundqvist's backup.
Looking for a spark in the midst of a three-game losing streak in which no one played particularly well -- including Lundqvist -- Talbot got the nod against the Philadelphia Flyers.
Not only did he beat them for his first win of the season, he shut them out.
Talbot made 31 saves, and the Rangers snapped out of their funk with a 2-0 victory on Wednesday night.
"It's a little difficult knowing that I haven't really contributed to the team much this year," said Talbot (1-2-1). "To be able to come out today and provide a big win after what's been kind of a low stretch for us, it's pretty big."
It was his first victory since another shutout at Edmonton on March 30 -- a span of six games for Talbot. Kevin Klein scored in the first period, and Rick Nash had a goal in the second.
The Rangers lost twice in shootouts during their skid that culminated with a 5-1 loss to Tampa Bay on Monday. New York was 2-3-4 in its previous nine games.
Talbot got New York back to its winning ways and gave Lundqvist a breather. It was his fourth career NHL shutout.
"That was Cam's real good performance. We need that from him," Rangers coach Alain Vigneault said. "Hopefully that will give him the confidence that he needs right now to continue to do that for us."
That was certainly lacking throughout the lineup in Monday's loss that Vigneault called a "disaster."
"We were all disappointed about last game," said forward Martin St. Louis, who was a minus-4 in that one. "To get better you need to have the right diagnosis, and we knew what we didn't do."
New York, wearing its road white jerseys, beat the Flyers for the ninth straight time at Madison Square Garden in the regular season.
Steve Mason stopped 32 shots for Philadelphia, which lost its third straight despite having three days off.
Flyers general manager Ron Hextall laced into his team in a postgame closed-door tirade. He declined to reveal what was said to the players, but he clearly wasn't happy with their performance.
"It bothered me a lot," Hextall said. "I don't think we were hungry enough. I'm very disappointed."
The Rangers, on the other hand, were pleased with their response to Monday's loss.
They showed lots of jump early and took the lead at 5:10 on Klein's fourth goal. Less than a minute after New York was stopped on an odd-man rush, Carl Hagelin made a crisp pass from low in the zone to Klein, who scored from the edge of the right circle.
Mason turned aside in-close chances by St. Louis and Chris Kreider, and stood tall when Nash crashed into him during a short-handed breakaway in the final 12 seconds of the period.
"He stood on his head for 60 minutes and we didn't support him," Flyers forward Wayne Simmonds said. "We just didn't show up."
Philadelphia began to generate more offense once it received its first power play. Simmonds had the best chance, but his hard drive was kicked out by Talbot's pad with 3:56 remaining in the first.
The Flyers couldn't capitalize during the final 54 seconds of a power play that carried over into the second period.
New York, however, converted on its power-play chance on Nash's team-leading 13th goal at 7:43 of the second. Derek Stepan sent a hard pass from the left side down to St. Louis in the right circle. St. Louis quickly found Nash charging in on the left wing for an easy redirection behind Mason.
Simmonds had another prime opportunity to wreck Talbot's shutout bid with the aid of an odd bounce off the back boards. Talbot went behind the net to play the puck, but it never came to him -- instead caroming out in front. Simmonds swooped in, but Talbot got back to the crease in time to prevent a shot into an open net with 6:27 left in the second.
NOTES: Flyers captain Claude Giroux (ankle) was in the lineup despite missing the morning skate. ... Philadelphia D Michael Del Zotto sustained a lower body injury. He is questionable for Thursday's home game vs. Minnesota. ... Rangers RW Lee Stempniak (back) sat out, but is considered day to day.
---
---