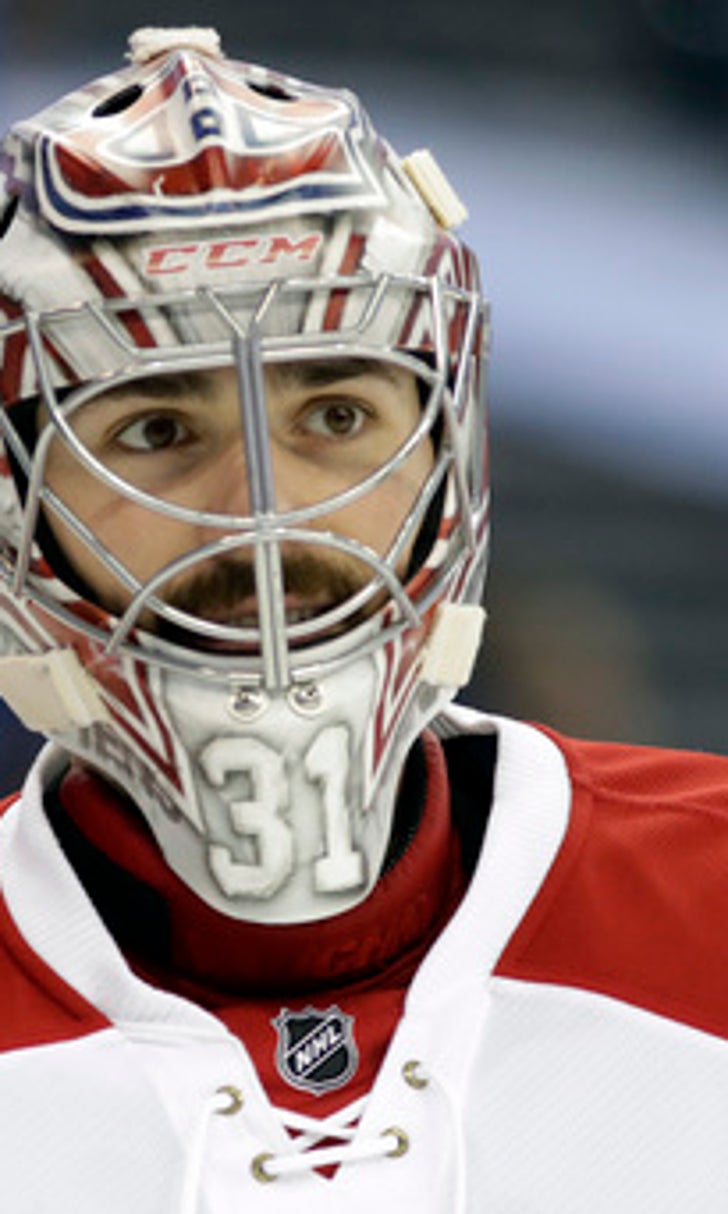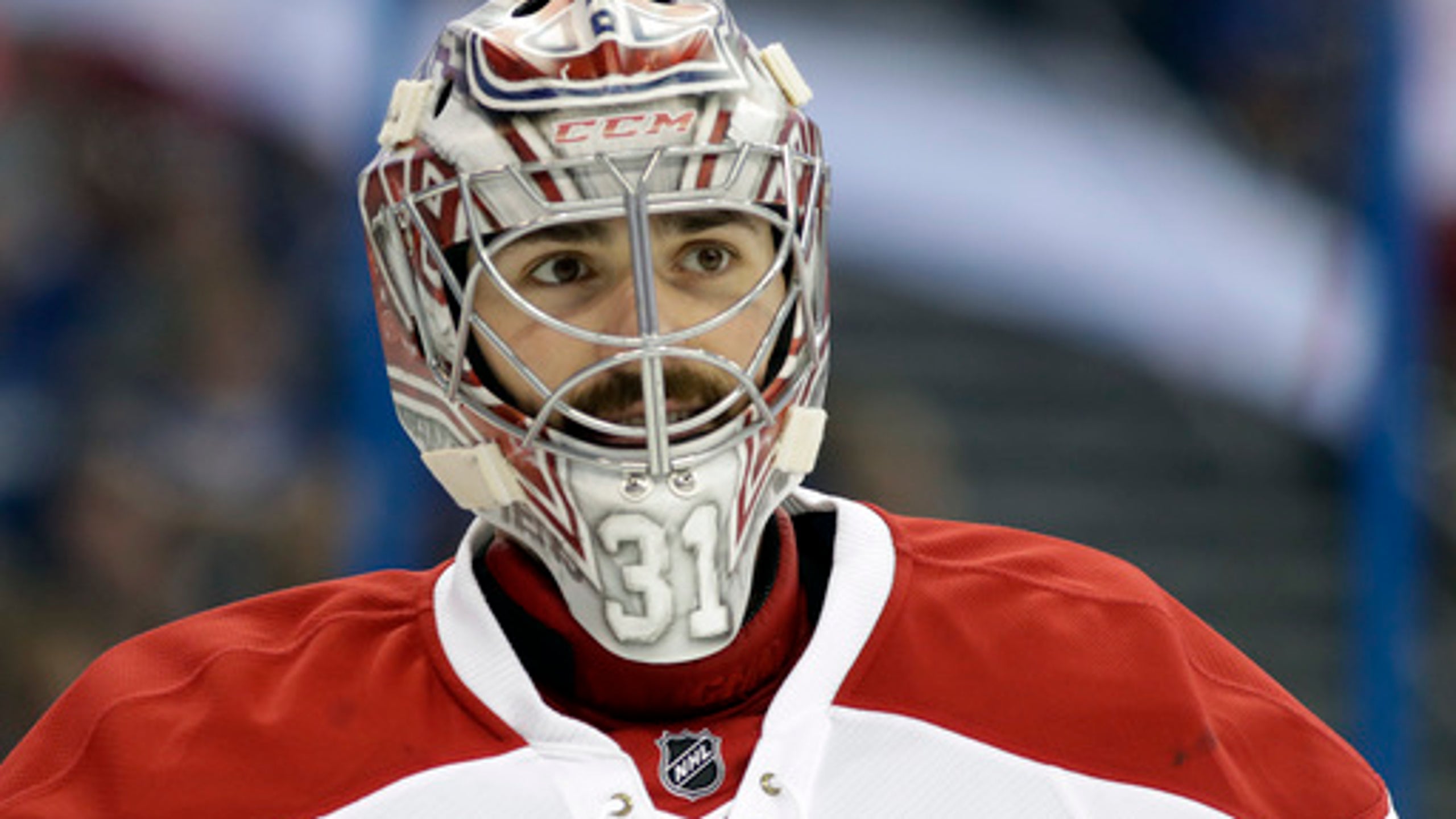 Rangers, Stars among the best movers in NHL free agency
BY AP • July 2, 2017
Several big winners in the first hours of the NHL's free-agent signing period didn't even have to move.
From Carey Price to Cam Fowler to Evgeny Kuznetsov, a bunch of veterans got paid by their current teams when the free-agent floodgates opened during the weekend. Several clubs moved quickly to lock up proven quantities, often a full year before they even got the chance to hit the open market.
The free-agent period has been even quieter because not many big names are available. Teams also did much of their roster shuffling earlier in the summer to prepare for the Vegas Golden Knights' expansion draft.
So while the first flurries of free-agent movement aren't quite as exciting as in past years, a few teams and players distinguished themselves with their early offseason maneuverings - and a few left themselves with work to do.
WINNER: New York Rangers. They landed the biggest prize on the market in Kevin Shattenkirk, who clearly wanted to come home to play on Broadway. The puck-moving defenseman should be a big boost to an already-strong roster, and New York didn't have to break the bank or lock in for more than three years to get him. The Rangers also re-signed Brendan Smith earlier, further bolstering their defense.
LOSER: Montreal Canadiens. They locked up the extraordinary Price, one of the NHL's elite goalies, but paid an extraordinary price to do so. That reported $84 million commitment won't make it easier for the Habs to keep Andrei Markov and Alex Radulov, who combined to score 90 points for Montreal last season, but are now looking elsewhere. It's tough to win every game 1-0, even against talent-depleted rosters in a post-expansion season in the low-scoring modern NHL.
PUSH: Chicago Blackhawks. They got the band back together with the acquisitions of Patrick Sharp and Brandon Saad, but they lost quality NHL players in Niklas Hjalmarsson and Artemi Panarin, along with Marian Hossa's unfortunate woes. Perhaps the Blackhawks needed a roster shakeup after their postseason pasting from Nashville, but Chicago could be playing it too safe by sticking with its old favorites.
WINNER: Dallas Stars. GM Jim Nill has checked the most important boxes on his presumptive list of offseason priorities. After landing franchise goalie Ben Bishop and defenseman Marc Methot before free agency, he signed center Martin Hanzal to add depth down an already strong middle and another 20 goals to their offense. The pieces appear to be in place for a playoff contender.
LOSER: Colorado Avalanche. It's been a rough nine months in the Rockies. After a horrific 48-point regular season and a depressing fall in the NHL draft lottery, the Avs lost valuable goalie Calvin Pickard to Vegas in the expansion draft. During the free-agent weekend, Colorado acquired Colin Wilson from Nashville and signed journeyman goalie Jonathan Bernier. Meanwhile, Matt Duchene remains squarely on the trading block. It's tough to see improvement.
PUSH: San Jose Sharks. Joe Thornton is staying in the South Bay on a one-year deal, but Patrick Marleau is gone from the franchise that has employed him since 1997. General manager Doug Wilson also paid top dollar in long-term extensions for defenseman Marc-Edouard Vlasic - he got more money than the Ducks' Fowler, who's five years younger - and goalie Martin Jones. Marleau is gone, but the Sharks' core is largely locked in, for better or worse.
WINNER: Nashville Predators. Nick Bonino is a gritty veteran forward who should fit splendidly into a winning core, and Alexei Emelin could slot in well on an already formidable blue line. Even with their free-agent losses, the Western Conference champions probably got better.
LOSER: Washington Capitals. The NHL's best regular-season team has lost veteran forward Justin Williams and defensemen Karl Alzner, Nate Schmidt and Shattenkirk during the offseason. Washington locked down Kuznetsov and Dmitry Orlov with top-dollar deals befitting their talents, but still consuming a chunk of the payroll. The Caps also kept T.J. Oshie, but only with a head-scratching contract. Washington still has a strong talent base, but it took a hit.
PUSH: Pittsburgh Penguins. The two-time Stanley Cup champions had to make several tough decisions this summer, and they ended up losing a significant portion of their title-winning supporting cast, including Bonino, Chris Kunitz, Marc-Andre Fleury, Trevor Daley and Ron Hainsey. But backup goalie Antti Niemi is on board, and GM Jim Rutherford re-signed defenseman Justin Schultz. The departures will clear playing time for Pittsburgh's next generation - and as long as Sidney Crosby and Evgeni Malkin are on the ice, the Penguins can probably change on the fly.
---
Follow AP Hockey Writer Greg Beacham on Twitter: www.twitter.com/gregbeacham
---
More AP NHL: www.apnews.com/tag/NHLhockey
---
---