National Hockey League
National Hockey League
Rangers overcome three-goal deficit
Published
Apr. 4, 2011 1:00 a.m. ET

Not only were the New York Rangers running out of time against the Boston Bruins, the countdown clock on their season was picking up steam, too.
That's when Brandon Dubinsky, Michael Sauer and Derek Stepan scored 2:55 apart in the final four minutes on Monday night to turn a one-goal deficit into a 5-3 victory over the Bruins that shook Madison Square Garden.
Knowing that wins in their final three games assured them a spot in the playoffs after a year out, the Rangers were about to cede control. Then they busted out for their most stirring win, just when it seemed they were headed for a crippling loss..
''It's a feeling that you can't describe when you hear that many people going crazy,'' Dubinsky said of his tying goal with 3:48 left. ''We fought so hard for so many months and we needed these two points. That part of it makes it even that much more emotional.''
The Rangers, who trailed 3-0 in the second period, seemed beaten by the Northeast Division champion Bruins when the game suddenly turned. Sauer scored the go-ahead goal 51 seconds after Dubinsky tied it, and Stepan sealed it with an empty-netter with 52.2 seconds left.
Vinny Prospal had two goals in the second period to start the Rangers' rally.
After an uninspiring 6-2 loss to the New York Islanders on Thursday, the Rangers have rebounded to win on two consecutive days. They gutted out a 3-2 shootout victory on Sunday at Philadelphia and followed it with this roller-coaster triumph against Boston, a potential first-round playoff opponent.
''That was unbelievable,'' Sauer said. ''I never scored a goal and it got that loud, that is for sure. The boys were excited and the fans went nuts.''
The Rangers jumped over Buffalo into a sixth-place tie with Montreal in the Eastern Conference. New York leads Buffalo by one point and ninth-place Carolina by four. Montreal, Buffalo and Carolina have three games remaining to New York's two.
''We didn't want to have to watch and see what Carolina did (Wednesday) night,'' Dubinsky said. ''We want to keep ourselves in the driver's seat.''
Daniel Paille and Nathan Horton scored first-period goals for the Bruins, who nearly closed within two points of Washington and Philadelphia atop the East. Chris Kelly scored his first goal since joining Boston to push the lead to three goals, but the Rangers didn't quit.
Even after Prospal made it 3-2, Boston settled the game down and shut off the Rangers' offense. But the Bruins recorded only 11 shots after putting up 19 in the first period.
''We were up 3-0 and we backed off for a while and that worked,'' goalie Tim Thomas said. ''Then we tried to keep them from getting anything super good, and that worked for a little while. The end of the second they started taking it to us. Our plan was to come out in the third and turn it around. As you can see, that's not the way it worked out.''
Dubinsky tied it with 3:48 to go when Ryan Callahan sent a pass from the left-wing boards to him by the right post. He calmly shifted from forehand to backhand and scored his 24th.
Thrilled that the Rangers would likely get to overtime and pick up a key point, fans were still celebrating when Sauer sneaked a shot through Thomas from a tough angle. Bruins forward Michael Ryder was so frustrated, he slammed the puck off the end boards in disgust.
''We respected the game plan when we took that 3-0 lead. Then guys wanted to get cute again,'' Bruins coach Claude Julien said. ''Even if they had desperation, we were the better team the first half of the game. The only reason they took over is because we let them.''
Thomas finished with 21 saves but fell to 4-1-1 in his last six outings. He had allowed a total of five goals in the previous five games. Henrik Lundqvist stopped 27 shots for New York.
Despite recording only four shots in the second period, the Bruins stretched their lead to 3-0 at 10:32 on Kelly's 13th of the season and first with the Bruins.
Prospal changed the mood in the arena when he cut the deficit to 3-1 just 1:02 later. Momentum continued to shift in the Rangers' favor when David Krejci went off for slashing less than a minute later, but the Rangers' struggling power play failed.
New York continued to press and Prospal beat Thomas again to make it 3-2 with 1:34 to go in the second. Prospal has eight goals this season in 27 games since returning from a knee injury - including three goals in three games.
Boston dominated the first period, outshooting the Rangers 19-5 and building a 2-0 lead.
Bruins defenseman Johnny Boychuk slipped a pass through a maze of legs from the right circle to Paille for a deft deflection in front with 4:44 left in the first.
Horton struck 1:37 later with his 25th goal.
NOTES: Kelly has two assists in 21 games with the Bruins since being acquired from Ottawa on Feb. 15. ... Five of the previous 14 meetings were 1-0 finishes - three won by the Rangers. ... The Rangers were 0 for 4 on the power play and have scored only once in 23 chances.
---
---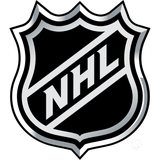 Get more from National Hockey League
Follow your favorites to get information about games, news and more
---