National Hockey League
National Hockey League
Preparing for Act 2, Jets eyeing playoff berth
Published
Jan. 17, 2013 11:17 p.m. ET

Getting an NHL team back was enough of a high in 2011-12, but fans and the team are expecting more as the Winnipeg Jets enter Season 2 this weekend.
General manager Kevin Cheveldayoff made that clear months ago when his team finished out of the playoffs last season.
''It's a sport that we play for the fans,'' he said. ''We would expect nothing less than expectations continue to grow each and every day.''
This season, they want to snag the playoff berth that seemed tantalizingly close last year. The Jets finished fourth in the Southeast Division, and had a division-leading 32 points and a 14-6-4 record against Southeast rivals, before bowing out of the race.
This year, in a short time, they'll travel a lot and they'll play a lot.
And it won't be easy.
''It is what it is and it's not that bad,'' coach Claude Noel said of the schedule. ''I really like the way it closes up in April.''
The Jets play six straight home games from April 6-20, two on the road and then return for their final regular-season game April 25 against Montreal. So, there will be a chance to close strong.
''When you look at all the numbers and you look at the way we performed last year,'' Noel said, ''there were some glaring areas that we have to be better. If we're going to find solutions to the problems that we have, then let's address the problems and let's find solutions to these problems. The schedule is what it is.''
So what are the problems?
- No. 1 is defense. The Jets allow too many shots - quality shots - on their own net. Their defense, in particular Dustin Byfuglien, is great on offense. Byfuglien tied for second in the league in scoring by a defenseman and overall the defense was No. 5 in scoring in 2011-12. They need to be stronger in their own zone, though.
- No. 2 is road play. The Jets were 23-13-5 at home last season, where every game is sold out. But 14-22-5 on the road isn't a path to the playoffs. That needs to improve.
- No. 3 is youth. Evander Kane is just 21. Alex Burmistrov is, too. And Mark Scheifele? Well, he's just 19.
So, at times, these Jets will have to rely on players like Blake Wheeler, last year's scoring leader in Winnipeg, who just seems to keep getting better. And he will carry the team, when needed.
But Noel also wants to see a mental change in the rest of his team this season. And just like everything else in the short season, he needs that to happen quickly.
''I would just like us to start walking and behaving like winners,'' he said. ''We've got to go in expecting to win on the road, expecting things, more from each other on the road.
''That's the attitude difference that I'd like us to start thinking about.''
The division is not easy, as Carolina and Tampa Bay have made improvements, and Florida and Washington made the playoffs last season. The Jets will have to continue to fight for respect.
''But a lot of that is earned,'' Noel said. ''Teams that are constantly above the line and in the playoffs, that just becomes a normal every-day existence for them. We haven't reached that point yet.''
Maybe this year.
---
---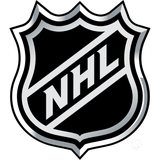 Get more from National Hockey League
Follow your favorites to get information about games, news and more
---