National Hockey League
National Hockey League
Predators-Islanders Preview
Published
Oct. 14, 2015 9:10 p.m. ET

John Tavares played a major role in the New York Islanders' first win in their new arena, and he has a bevy of recent success against the next visiting team.
The Nashville Predators, though, have used their defense to forge one of their best starts in franchise history and will try to remain stingy Thursday night in Brooklyn.
Tavares had a goal and two assists in a 4-2 victory over Winnipeg on Monday, and was denied on a penalty shot late in the third period. The Islanders opened with a pair of losses to Chicago, including a 3-2 overtime defeat in their Barclays Center debut Friday.
New York (1-1-1) is trying to take advantage of 10 home games in its first 15 contests.
"Certainly it's nice to get the first win here," Tavares said. "We felt better on the ice today. We want to take advantage of being home. It's still an adjustment every day but it's coming around."
Tavares has a goal in each of his last five games against Nashville and has an assist in each of the Islanders' three consecutive wins in the series. New York has never won four in a row over the Predators.
Defenseman Nick Leddy had two goals and three assists in last season's two victories. With his help, New York scored a combined nine goals on Vezina Trophy finalist Pekka Rinne in 2014-15.
Rinne has yielded just two so far in Nashville's 3-0-0 start. In his team-record 384th career appearance Tuesday, Rinne finished 1:41 shy of back-to-back shutouts in a 3-1 win over New Jersey, the opener to a three-game road trip.
"He's been great so far this year, like he was great last year," defenseman Roman Josi said. "It gives us extra confidence as a defensive unit, knowing he's back there and stopping everything. He's always there to make the save."
Josi scored two goals as the Predators matched their second-best start. They haven't opened 4-0-0 since winning eight in a row to begin 2005-06 and needed two shootouts in those first four games.
"It's a good thing to still have room for improvement even though we're still 3-0-0," Josi told the team's official website. "We know we can play better and we can work on those things. We'll have to practice on them and get better.
"The Islanders are a tough team; they have a lot of speed, so we'll have to be ready for them. We have to be better to get a win."
The Islanders have started Thomas Greiss in net in two of their first three games with Jaroslav Halak out due to an upper-body injury. Halak and defenseman Thomas Hickey, who also has an upper-body ailment, practiced Wednesday but it's unknown when either player will return to the ice.
Halak is considered day to day, and Hickey was initially expected to miss at least four weeks.
Greiss is 2-2-0 with a 3.23 goals-against average in four career starts against Nashville while Halak is 5-0-1 with a 1.81 GAA in his last six matchups.
The Predators' James Neal has 10 goals and eight assists in his last 15 regular-season games versus the Islanders, but he doesn't have a point so far this season.
New York is 5-1-1 in its last seven home contests against Nashville, including a 5-2 win Feb. 19.
---
---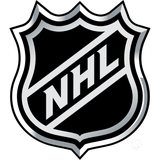 Get more from National Hockey League
Follow your favorites to get information about games, news and more
---