Penguins' Zatkoff credits 'run support' after making career-high 50 saves
October 30, 2015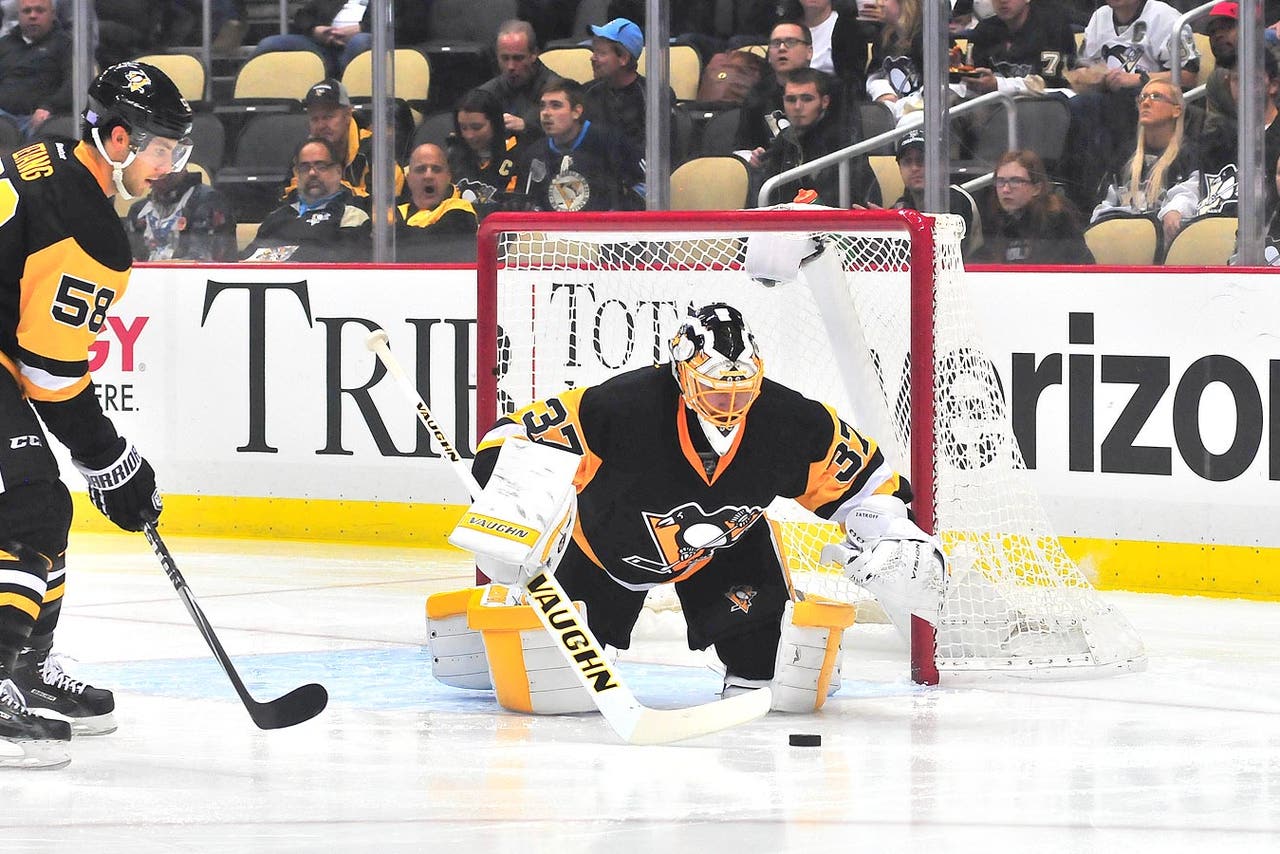 Despite making his best pitch with a career-high 50 saves in his season debut, Jeff Zatkoff applauded the offense in the Pittsburgh Penguins' 4-3 victory over the Buffalo Sabres on Thursday night.
"I had a lot of run support. I took all of (Marc-Andre Fleury's) goals," the 28-year-old Zatkoff told reporters. "He's been winning every game 2-1. I'll take four goals."
Zatkoff, who played in the American Hockey League last season, was making his first start in the NHL since April 13, 2014. The netminder was providing a breather for Fleury, who started the team's first nine games of the 2015-16 campaign.
Zatkoff also received an assist from Phil Kessel, who alertly spotted a loose puck dancing along the goal line before sweeping it out of harm's way in the third period. Kessel's "save" proved to be the difference as Zatkoff denied 23 shots in the session to preserve Pittsburgh's sixth win in seven outings.
Per the Elias Sports Bureau, Zatkoff is the first Penguins goaltender to make at least 50 saves in a game that did not extend past regulation since Ty Conklin (50 saves) accomplished the feat in a 4-2 win over the New York Islanders on Feb, 26, 2008.
Zatkoff's save total eclipsed his previous high of 42, which was set during a 5-3 loss to the San Jose Sharks on March 6, 2014.
---
---