National Hockey League
National Hockey League
Penguins shoot down Rangers
Published
Jan. 20, 2013 12:00 a.m. ET

The Pittsburgh Penguins have four points atop the Atlantic Division. The New York Rangers and Philadelphia Flyers have none at the bottom.
No, it isn't too early to keep an eye on the standings in this lockout-induced, 48-game sprint to the Stanley Cup playoffs.
James Neal scored twice, linemate Evgeni Malkin had three assists, and the Penguins chased reigning Vezina Trophy winner Henrik Lundqvist from the net in the second period of a 6-3 victory over the Rangers in New York's home opener on Sunday night.
The Penguins went into Philadelphia and New York on back-to-back days to open the short season and came out with two wins.
''You don't want to get behind the eight-ball and all of a sudden be chasing teams,'' Penguins goalie Tomas Vokoun said. ''In this season, somebody who you are chasing is always going to be playing somebody you might be chasing, too. You might not be able to gain any ground, so you don't want to be in that position.''
Neal, Tyler Kennedy and Matt Niskanen scored in the first period, and Malkin set up Pascal Dupuis in the second to push Pittsburgh's lead to 4-1 and drive Lundqvist to the bench.
The Penguins, building off a 3-1 win at Philadelphia on Saturday, are 2-0 and haven't even played a home game.
And they did it without any goals from captain Sidney Crosby or Malkin.
''That's great, but hopefully we don't have to make too much of a habit of that,'' said Crosby, who had an assist for his first point of the season. ''It shows the depth we have and the way we play.''
Neal added his second of the game and third of the season off another assist by Malkin to make it 5-1 at 5:06 of the third. Kris Letang added an empty-net goal with 1:52 left to close the scoring.
''It's always a good game against the Rangers,'' Neal said. ''We get up for it, and how can you not playing at MSG? We have the same mindset going into every game: we want to wear teams down, we want shoot the puck, go to the net, wear down their D. We did that all night.''
Veteran backup Vokoun started for Pittsburgh over Marc-Andre Fleury and was solid in making 31 saves.
On the flip side, the Rangers, who won the Atlantic Division last season and had the top seed in the Eastern Conference playoffs, are 0-2 despite the addition of star forward Rick Nash, who netted his first goal with New York.
Ryan Callahan scored a power-play goal that briefly lifted New York into a 1-1 tie, Taylor Pyatt got the Rangers within three at 6:04 of the third, and Nash added a short-handed tally to make it 5-3 with 5:15 remaining.
''I'd rather have the two points,'' Nash said. ''It doesn't mean much. If it helped us win it would mean a lot.''
Fans decked out in free blue T-shirts handed out to welcome them back following the lockout had little to celebrate. The only consolation for them in this one was Lundqvist got half a game to rest after stopping just 14 of 18 shots.
''Personally, it was a tough night,'' Lundqvist said. ''I don't really have a good explanation. I just have to keep working hard and try to get better.
''I understand the decision. It's a game where right from the get-go, it felt like the puck was really bouncing my way.''
He was hardly the lone culprit in New York's failings that likely had already-feisty coach John Tortorella fuming.
''It's not an individual thing. As a group, we didn't have the fight level the past two games,'' Tortorella said.
When Brooks Orpik laid out young New York forward Chris Kreider with a hard hit in the closing minutes, he might have delivered a late message to the Rangers.
''Maybe we need to get whacked around a little bit more to wake us up,'' Tortorella said. ''It was a clean hit.''
The energy generated inside Madison Square Garden just 2 seconds into the game when Arron Asham, in his first shift with the Rangers, dropped his gloves with Turner Glass right after the opening faceoff was gone nearly as quickly.
Neal staked the Penguins to their first lead of the night with a power-play goal at 1:48 while Brad Richards served an interference penalty.
''That was a great fight from both guys,'' Crosby said. ''It got us fired up. We wanted to follow that up, so to get that first (goal) definitely helps.''
Callahan got the Rangers even at 9:55 with New York's first power-play goal in its two games, but again no momentum was created for the home team.
The Rangers had an extended two-man advantage after Simon Despres and Brandon Sutter took penalties at essentially the same time because Sutter was called for a violation on the ensuing faceoff after Despres went off for holding.
Unlike Saturday night, when the Rangers lost their season opener 3-1 at Boston, special teams played a big role early in this one. New York killed all seven power plays against and went 0 for 5 on the advantage.
The Rangers cashed in during their 5-on-3 power play on Sunday after failing on a similar advantage a night earlier when they trailed 2-1 in the third period.
Kennedy put the Penguins back in front with 4:55 left in the eventful first period, and defenseman Matt Niskanen made it 3-1 with 1:10 remaining, firing a shot off a clean faceoff win by Crosby from the center of the blue line that clipped the skate of Rangers defenseman Dan Girardi before finding its way between Lundqvist's pads.
Lundqvist had no chance on Dupuis' power-play goal 9:11 into the second after Malkin fed him in front for an easy redirection that gave Pittsburgh a 4-1 lead.
With little realistic chance for a comeback and an already crammed schedule, Tortorella pulled his star goalie and replaced him with Martin Biron.
''I was not going to keep him in there, not with what was going on in front of him,'' Tortorella said.
Biron stood his ground and helped kill a 5-on-3 Penguins power play that spanned the second and third periods. That advantage was built on consecutive delay of game penalties by Richards and Marc Staal in the final minute of the second.
''I don't think we're pushing panic buttons,'' Nash said. ''It's not the start we wanted. We've got to get back to work. There are a lot of mistakes out there we have to correct. It's a short season, so we've got to correct them fast.''
Notes: Biron made 19 saves. ... The Rangers sent RW Brandon Segal back to Connecticut of the AHL to make room for Asham, who made his Rangers debut one night after serving the final game of a four-game suspension he was given during last year's postseason while playing for Pittsburgh. ... The Penguins will host Toronto in their home opener Wednesday.
---
---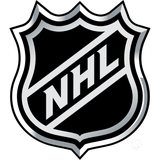 Get more from National Hockey League
Follow your favorites to get information about games, news and more
---