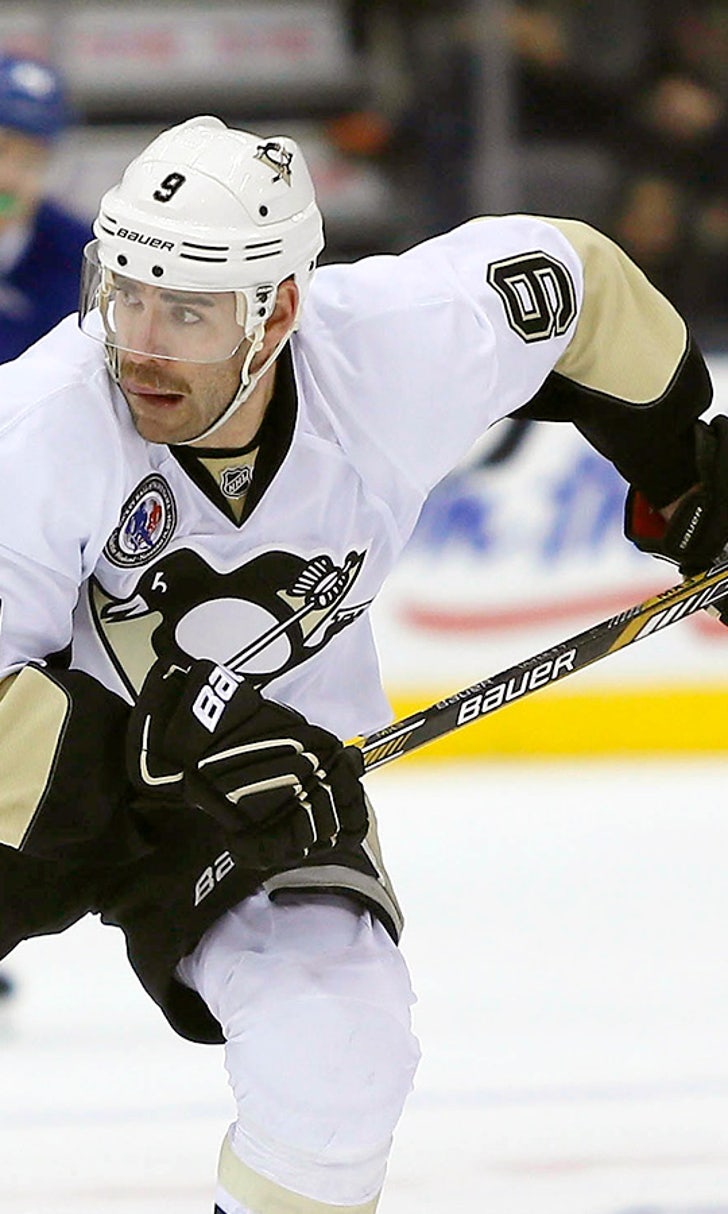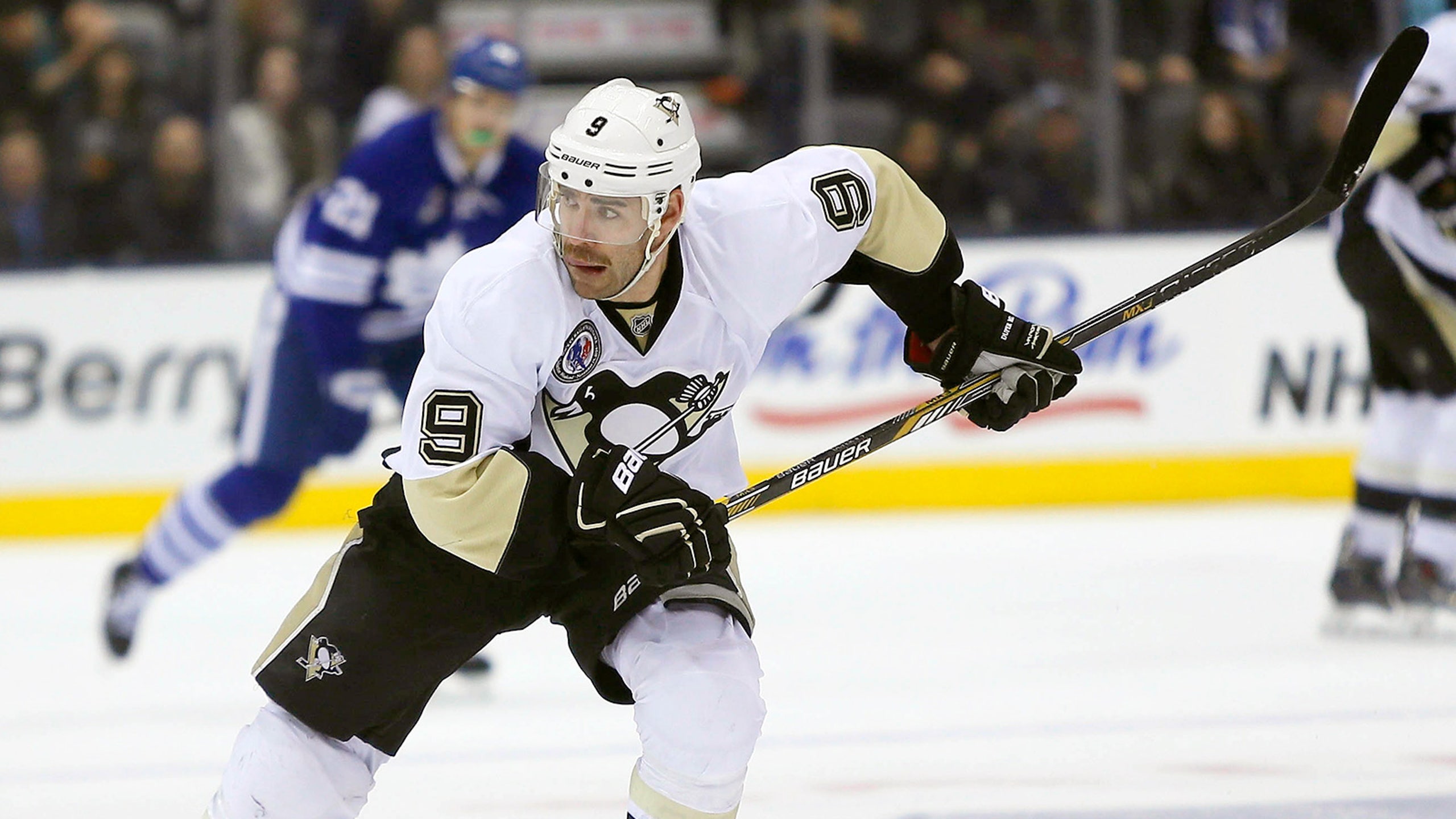 Penguins' Pascal Dupuis out 6 months with blood clot in lung
BY foxsports • November 19, 2014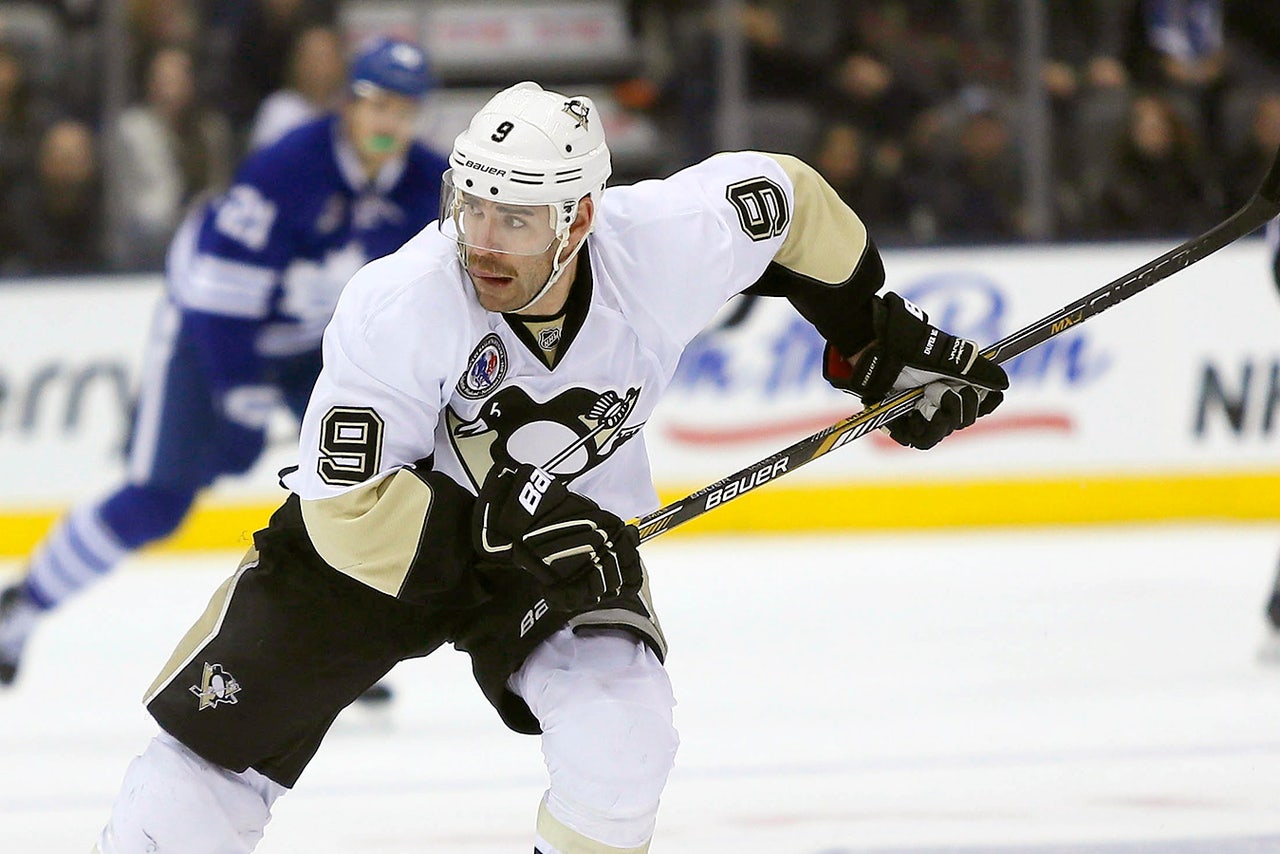 Pascal Dupuis spent the first nine months of 2014 recovering from torn ligaments in his right knee, a grueling stretch that tested the veteran Pittsburgh Penguins forward's patience and commitment to the game.
The comeback barely lasted eight weeks.
Doctors diagnosed the 35-year-old Dupuis with a blood clot in his lungs on Wednesday, likely ending his season and possibly putting his career in jeopardy.
"It's not a great situation to be in but that's the card that I've been dealt," Dupuis said. "Hockey is definitely second on my mind right now."
The married father of four will be on blood thinners for at least six months, meaning he won't be cleared to return well into the postseason if at all. Dupuis had six goals and five assists while playing in each of Pittsburgh's first 16 games but complained of pain in his chest on Monday and stayed behind for tests as the Penguins rolled to a 4-0 win in Montreal on Tuesday.
Surrounded by a handful of teammates, including captain Sidney Crosby and defenseman Kris Letang, the popular and ever optimistic Dupuis allowed he's not sure if he'll play again.
"It's hard for me to answer that question right now, not all the results have come back," Dupuis said. "But I'll put the effort into it."
This isn't his first go-round with blood clots. He developed one in January shortly after shredding the ACL and MCL in his knee. Treatment coincided with his rehab and he was ready to go when training camp began. It's uncertain if he'll get another chance this time.
Team physician Dharmesh Vyas stressed Dupuis is "lucky" the clot was discovered quickly, but acknowledged there's a chance it could be a recurring issue for Dupuis moving forward.
Dupuis' condition is the latest stunning medical development for the Penguins, who have seen a number of players deal with serious conditions in recent years.
Crosby missed the better part of two seasons while recovering from concussion-like symptoms. Defenseman Kris Letang suffered a stroke in January that sidelined him for 10 weeks. Former goaltender Tomas Vokoun didn't play at all in 2013-14 when clots in his legs were discovered during training camp.
Earlier this month 20-year-old defenseman Olli Maatta had a cancerous tumor removed from his thyroid, though he was back in uniform on Tuesday night barely two weeks after surgery.
Dupuis endured a scare a month ago when he was hit in the back of the neck with a slap shot by Letang and was taken off the ice on a stretcher. He was back skating the next day, though the reprieve turned out to be temporary.
"With things that we've been through in the past, we're kind of experienced dealing with things as a team," Crosby said.
Dupuis has etched out a 14-year career by being one of the most versatile forwards in the game. He found a home in Pittsburgh after being traded to the Penguins in 2008 and his speed and relentlessness made him a perfect fit to play alongside Crosby. The two helped the Penguins win the Stanley Cup in 2009, with Dupuis serving as a mentor to a roster dotted with young talent.
Now that group will have to move on without Dupuis' energetic presence in the dressing room.
"That's where you really miss him," forward Chris Kunitz said. "The guy on the plane and hanging out at dinners ... that's the friendship part of what Duper brings to the team."
The Penguins placed Dupuis on long-term injured reserve, giving them some flexibility as they look for a potential replacement. Blake Comeau played alongside Crosby and Kunitz on Tuesday as Pittsburgh improved its record to 13-3-1, tops in the Metropolitan Division.
Yet line combinations hardly seemed to matter on a day a vital part of one of the league's most stable franchises found himself wondering if he'll ever pull a No. 9 sweater over his head again.
"The hockey stuff, the knee, the puck to the neck, this is all stuff you come back from," he said. "You're a hockey player. You're supposed to come back from that stuff (but this is) life-threatening and you have to think of yourself and your family before hockey comes to mind."
---
---