National Hockey League
National Hockey League
Penguins need scoring relief without stars
Published
Feb. 9, 2011 9:38 p.m. ET

Sidney Crosby's return date from a concussion is still unknown. Evgeni Malkin is headed toward surgery and won't play again until next season. Chris Kunitz is day to day, and Mike Comrie, Mark Letestu and Arron Asham are all sidelined with various injuries.
May as well add one more Pittsburgh Penguin to the out-of-action bunch.
At least the Penguins know for sure when forward Matt Cooke will return to the lineup. He'll be back once he's done serving a four-game suspension, brought down by the NHL on Wednesday.
Indeed, it is a tough time for the short-handed Penguins. How much do they miss their injured stars? Well, consider they have just one goal combined in consecutive losses. And they're not catching any breaks with the schedule, either.
The Penguins are home Thursday to play Los Angeles. Then they head into a rugged stretch, playing nine of 11 games on the road.
They'll face the Kings - as well as play road games at the Islanders, Rangers and Colorado - without Cooke. The league moved swiftly on him, a day after he hit Columbus Blue Jackets defenseman Fedor Tyutin from behind in a 4-1 loss. Tyutin was pummeled face first into the boards. He quickly returned to his skates.
Cooke was whistled for a five-minute major penalty for charging, and issued another five minutes for fighting Blue Jackets forward Derick Brassard after the hit.
''Cooke delivered a forceful hit from behind on an unsuspecting opponent,'' league disciplinarian Colin Campbell said. ''Also, he is considered a repeat offender under the league's supplemental discipline rules.''
Cooke, who will forfeit $87,804.88 in salary, was also suspended for two games on Nov. 28, 2009. He is eligible to return Feb. 20 at Chicago.
''The player looks him right in the eye, knows he's coming and makes sure he keeps his number turned toward him,'' Penguins coach Dan Bylsma said after the loss. ''But Matt does hit him there and send him into the boards.''
Tyutin saw Cooke rushing him and remained in the game after the punishing play.
''It was the worst hit I've ever had from behind,'' Tyutin told The Columbus Dispatch. ''I wasn't surprised, not when you see (Cooke) in the highlights all the time for dirty hits.''
Cooke gave Boston forward Marc Savard a concussion on a blindside hit on March 7, 2010. Savard did not return until the second round of the playoffs and missed the first 23 games of this season. Just this week, he was shut down for the season after suffering his second concussion, against Colorado, in January.
Cooke was also hit with a tripping penalty for making knee-on-knee contact with Washington's Alex Ovechkin in a 3-0 loss on Sunday.
So, while Cooke sits out - and others continue their road back to action - the Penguins, in second place in the Atlantic Division behind Philadelphia, must journey on. Barring a major collapse, the Penguins aren't in serious danger of missing the playoffs, of course.
But without Crosby and Malkin, they likely won't contend with Philadelphia or Tampa Bay for the top spot in the Eastern Conference. Nor will they be serious threats to win their second Stanley Cup in three seasons.
After all, Crosby, Malkin and Kunitz have combined for 65 goals. No Penguin in the lineup Tuesday night had more than 10. In fact, Crosby, Comrie, Malkin, Asham and Letestu had combined for 39 percent of Pittsburgh's goals entering Tuesday.
The Penguins, with the deadline approaching, can look for center help via a trade, of course. The most marketable out there appears to be New Jersey's Jason Arnott, who has 13 goals and 11 assists. But there figures to be quite a line for his services.
Bylsma, as usual, won't use the injuries as an excuse as the Penguins search for answers.
''I'm pretty confident I've tried a couple of different line combinations,'' he said. ''We'll continue to look for lines and people who are able and willing to get to the offensive zone and play there and get to the front of the net.''
It won't be Malkin.
The 2009 NHL scoring champion and Conn Smythe Trophy winner as MVP of the playoffs will have surgery Thursday to repair a torn ACL and torn MCL in his right knee. He was injured in a 3-2 win over Buffalo on Friday. He finished with 15 goals and 37 points this season.
General manager Ray Shero said Malkin's rehabilitation period will take six months, and he will be ready for the start of training camp in September.
Penguins defenseman Kris Letang, who played in the All-Star game last month in Raleigh, N.C., said the blueliners can pick up their production with the sharpshooters out.
''I think coming in every game we try to bring offense. We don't just try to sit back and wait for a rush,'' he said. ''We try to bring offense, but sometimes it doesn't come because we don't have the puck.''
They probably will now.
---
---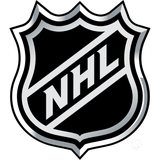 Get more from National Hockey League
Follow your favorites to get information about games, news and more
---