National Hockey League
National Hockey League
Penguins looking for first 3-0 start in 18 years
Published
Jan. 22, 2013 11:19 p.m. ET

Sidney Crosby hasn't scored yet. Evgeni Malkin either. The way the superstar duo's teammates are playing for the Pittsburgh Penguins at the moment, it hardly matters.
Not with forward James Neal picking up right where he left off during his career season a year ago. Not with No. 2 goaltender Tomas Vokoun looking very much like the reliable backup Pittsburgh envisioned when it traded for him last spring.
Sure, it was just a 30-hour stretch in a season that even at 48 games will include some ups and downs. And while coach Dan Bylsma is quick to warn about the dangers of reading too much into emphatic road victories over Philadelphia and the New York Rangers, the fact is the Penguins appear to be very much as good as advertised heading into Wednesday's home opener against Toronto.
''To be able to get back to back wins (and be) four points up on the Rangers with that win, that's two good road wins for our team,'' Bylsma said.
A victory over the Maple Leafs would give Pittsburgh its first 3-0 start since the 1994-95 season, when the Penguins won 12 of their first 13 games.
Though it's still early, the Penguins are playing with a cohesion Bylsma wasn't sure would surface so soon following an all-too-brief training camp. Given a week to get ready for the regular season, Bylsma didn't have time to get a real feel for things, and instead focused on situational hockey like power play and penalty kill while hoping everything else would take care of itself.
Consider it done.
Even the new guys - the few that have stuck on one of the NHL's most stable rosters - have found a way to fit in quickly.
Forward Tanner Glass dropped the gloves with Arron Asham following the opening faceoff on Sunday. Glass acquitted himself quite nicely against one of the league's tougher fighters and the jolt it sent through the Pittsburgh bench helped the Penguins take a quick lead on Neal's first goal less than two minutes later.
''We wanted to get Tanner Glass for a reason,'' Bylsma said. ''He's a physical guy. He can skate well for what he does but he's also a grit and sandpaper guy for our lineup. The first two games, he had a number of physical plays. He had hits in the Philly game and then he steps up at the beginning of the game in New York and sets us up right off the hop.''
Third-line center Brandon Sutter - save for delay-of-game penalty when he used his hand to help win a faceoff - has looked exactly like the kind of steady two-way player the Penguins needed when they acquired him in a trade for popular Jordan Staal last May.
Even beleaguered defenseman Paul Martin is off to a quick start. The veteran was a focal point of the team's defensive issues at the end of last season, more due to his $5 million salary than his actual play. He keyed a handful of critical penalty kills in the third period against the Flyers and added a goal against the Rangers.
''That's the way Paul Martin can play for our team,'' Bylsma said.
The special teams haven't been too bad either. Pittsburgh converted 4 of 8 power plays over the weekend and killed eight of nine penalties. The only rough spot came in the third period against the Rangers, when things got a little loose after the Penguins took a 5-1 lead. New York drew within 5-3 before the Penguins settled down, the kind of hiccups Pittsburgh knows it needs to avoid.
''There are some details we need to get better at, especially when we're up and have a lead like that against New York in the third,'' defenseman Kris Letang said. ''We can't let them get any life ... we didn't really manage it that well.''
Still, figuring out how to nurse a big lead over a rival on the road is a pretty good problem to have. So is wondering when Crosby and Malkin will find the back of the net. Not that they haven't been busy. Malkin already has four assists in two games while Crosby collected his first helper on a goal by Matt Niskanen that gave Pittsburgh an early 3-1 cushion against the Rangers.
Bylsma is hardly concerned. He's stressed since the lockout ended that 2012-13 will be about team benchmarks, not individual statistical wizardry. He's certain Crosby and Malkin will score at some point, just as he's certain any lingering fan angst in Pittsburgh over the lockout will eventually disappear.
Maybe it already has. Consol Energy Center was packed during a free intrasquad exhibition last week, with a couple thousand fans turned away at the door.
Just to make sure, the Penguins are giving those in attendance during the first four home games vouchers for free food and dropping prices on team merchandise by 50 percent.
---
Follow Will Graves at www.twitter.com/WillGravesAP
---
---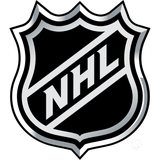 Get more from National Hockey League
Follow your favorites to get information about games, news and more
---