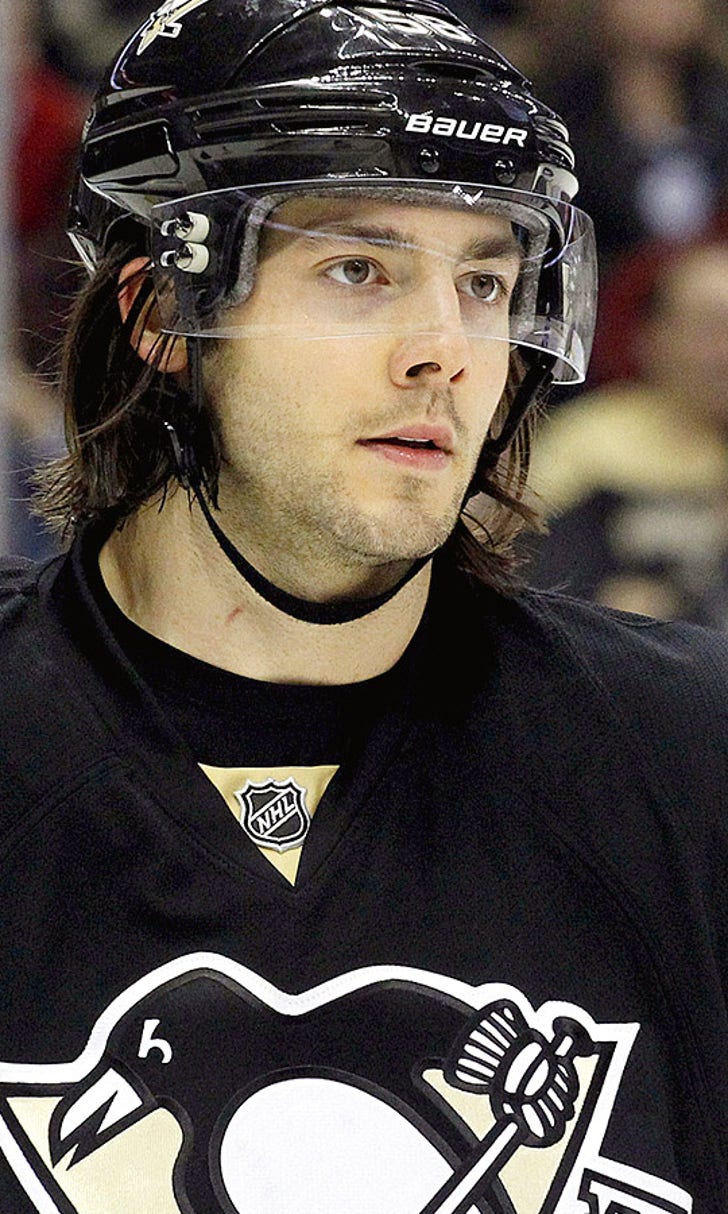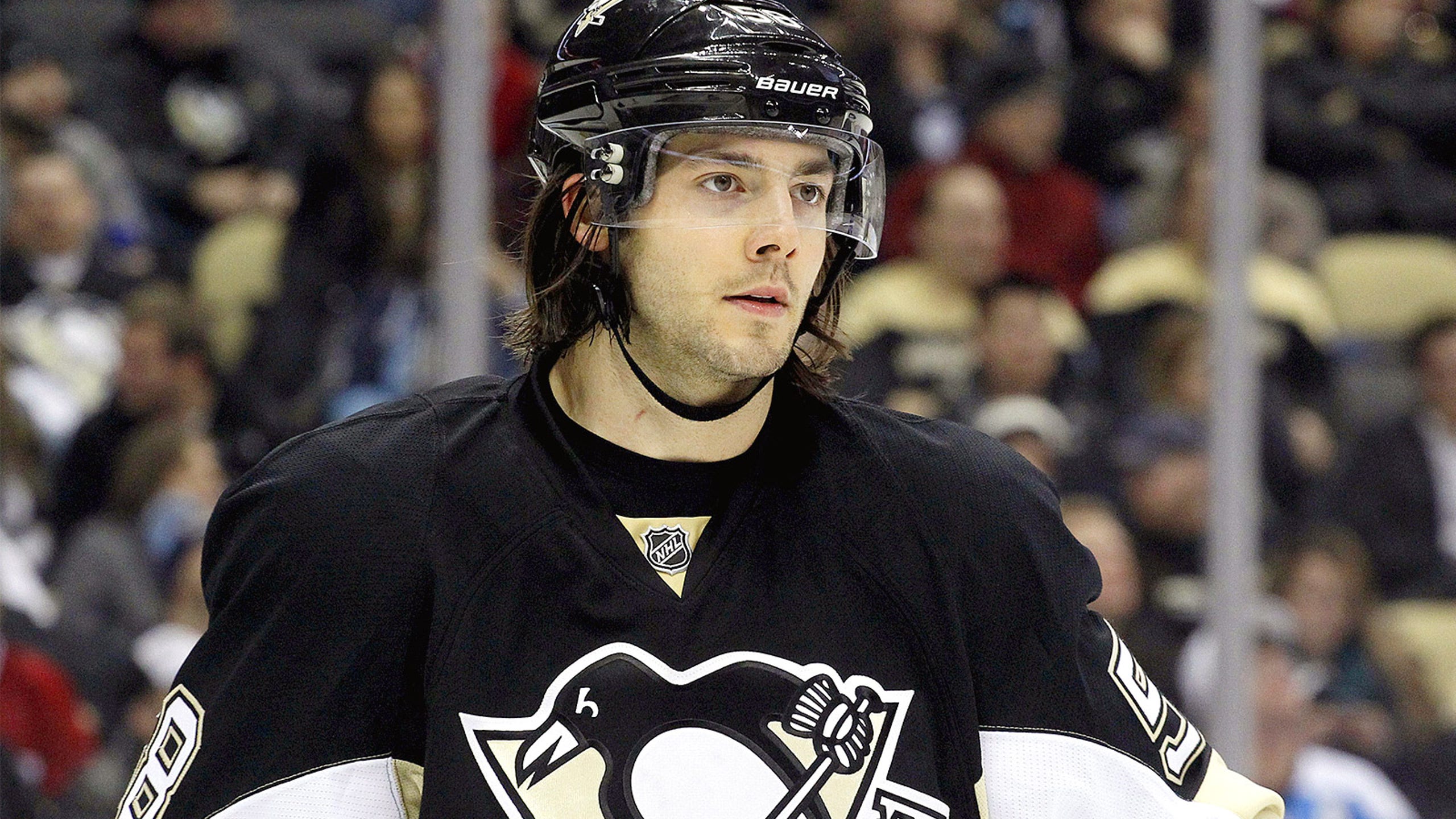 Penguins' Letang says docs tell him he'll play again after stroke
BY foxsports • February 27, 2014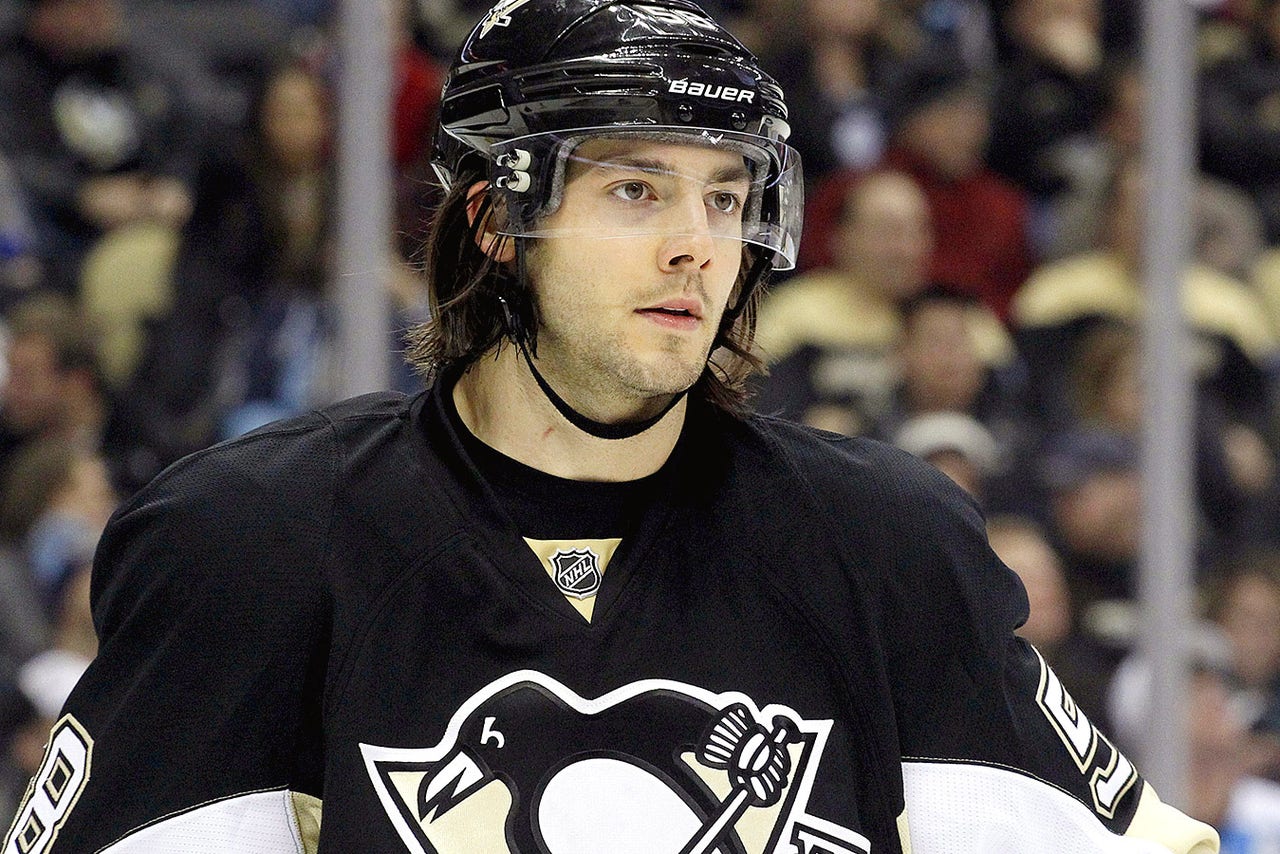 PITTSBURGH (AP)
Recovering from a stroke, Pittsburgh Penguins defenseman Kris Letang said his doctors have reassured him that he'll be play hockey again.
When that could happen is unclear.
The 26-year-old Letang spoke to the media before the Penguins faced Montreal on Thursday night, the first time he has spoken to reporters since having the stroke on a West Coast trip before the Olympic break.
''I'm targeting it day-by-day,'' Letang said. ''I'm trying to improve every day I come here. I try to exercise the best I can. I see doctors pretty much every week, twice a week to get better. So we'll go from there.''
Doctors are treating Letang with blood thinners and he has been doing light exercises without weights.
''(Doctors) said being 26 and having a stroke, it's actually a small percentage, but the chance that I get back to normal is really high,'' Letang said. ''We'll take the decision from there, but for now, we're keeping like this. ... I'm going day-by-day to get to 100 percent,'' Letang said. ''I feel like I'm trying to make steps and getting closer to coming back at one point.''
The last month has been particularly difficult for his family.
''When you see your mom crying or your wife, any of my family members, it's always a tough thing to handle,'' Letang said. ''Everbody is really careful, like I can't even lift the luggage without them trying to help me out. Otherwise it's just been mentally tough a little bit.''
Letang said his wife found him on the ground the morning before the team flew to Los Angeles and his mother-in-law, who is a nurse and was also on the trip, took care of him.
''I was not able to function,'' Letang said. ''The day before I was totally fine, I was practicing. I woke up and didn't expect that would happen. I went in the car and went to Los Angeles and thought it would clear up but it never did.''
Letang, from Montreal, has 54 goals and 173 assists in 419 games in eight seasons with the Penguins.
He signed a $58 million, eight-year contract extension last summer, but has been plagued by injuries this season, missing 19 games with an elbow infection and a lower-body injury before the stroke.
Letang's most recent game was Jan. 27 against Buffalo. After being a Norris Trophy finalist last season, he has 10 goals -- matching a career high -- and 18 assists in 34 games for the Eastern Conference-leading Penguins.
''I'm not going to say it's not a really good season for me,'' Letang said. ''Two of (my injuries) were kind of bad luck, but honestly, if I have the chance to come back this year and play, it's going to be great. I want to make sure I forget all about the three-quarters of the season I missed.''
---
---