National Hockey League
National Hockey League
Penguins-Flyers Preview
Updated
Mar. 4, 2020 8:28 p.m. ET

On the outside of the Eastern Conference playoff picture looking in, the Philadelphia Flyers still control their chances to sneak into the postseason.
All they have to do is beat two teams that surely wouldn't mind if Philadelphia spent next week arranging tee times.
It's possible the Flyers could take the ice Saturday needing just a win over the rival Pittsburgh Penguins to wrap up a top-8 spot, but two victories in approximately 30 hours will definitely do the trick.
Philadelphia (39-27-14) isn't making anything easy for itself as it tries to avoid back-to-back years out of the playoffs for the first time since 1992-93 and '93-94 - Eric Lindros' first two seasons in the league.
The Flyers lost just three times in regulation during a stretch of 13 wins in 18 games Feb. 25-April 2, yet were on the cusp of a third straight 60-minute defeat Thursday that would have severely damaged their postseason hopes. But Wayne Simmonds' goal with 58 seconds left forced overtime against lowly Toronto, and even after losing 4-3 in overtime, Philadelphia found itself in much better shape than it could have been.
"It's really frustrating not to get two points," captain Claude Giroux said. "But at the end of the day, we have to put this one behind us and get ready for Pittsburgh (on Saturday)."
The Flyers are ninth in the East with 92 points, one behind both Boston and Detroit. One of those two will make the playoffs as the Atlantic Division's third automatic qualifier, but the other could miss out on the second wild-card spot in favor of Philadelphia.
Wins against the Metropolitan rival Penguins (48-25-8) and New York Islanders will do it, but so would a win Saturday and regulation losses by both the Bruins and Red Wings. Considering both of those teams will be finishing their seasons just about the time Philadelphia and Pittsburgh hit the ice, the Flyers might be able to have their spot locked up before dinner.
"If you would've told us two months ago (that) we'd be in this position, we'd take it," Giroux said.
The Penguins certainly feel the same after a meteoric rise in the second half that's seen them go 27-8-1 since Jan. 21 while outscoring the opposition by 45 goals - both NHL bests. It culminated as Pittsburgh locked up the Metropolitan's second spot and home-ice advantage for the first round after Thursday's 4-3 overtime win in Washington.
"That's a long ways from the position we were in a bit ago," Sidney Crosby said after scoring the goal that gave the Penguins their eighth straight win and 14th in 15. "We've worked hard to get to that point, and I think that we've just got to keep in mind what's got us here and make sure we continue to play the same way."
Pittsburgh wrapping up its seed should only be good news for the Flyers. Though the Penguins would surely love to finish a four-game series sweep - all since Mike Sullivan took over, perhaps a little payback for eight straight losses to Philadelphia prior to this season - there's a good chance the coach rests Crosby and some of his other stars.
Crosby, Eric Fehr, Carl Hagelin, Phil Kessel and Trevor Daley have all scored twice against the Flyers this season, with the two-time Hart Trophy winner adding three assists.
Giroux has a goal and two assists against the Penguins and 14 total points in his last 10 in the series.
Rather than facing Matt Murray, who stopped 28 shots in Pittsburgh's 6-2 victory Sunday and has won seven straight starts, the Flyers may see Jeff Zatkoff. He hasn't played in an NHL game since Feb. 20.
The Flyers could turn to Michal Neuvirth, who hasn't played since March 16 due to a knee injury but returned to back up Steve Mason on Thursday.
---
---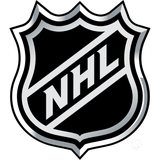 Get more from National Hockey League
Follow your favorites to get information about games, news and more
---