National Hockey League
National Hockey League
Penguins' Crosby to meet with specialist
Published
Jan. 16, 2012 12:00 a.m. ET

Pittsburgh Penguins star Sidney Crosby will meet with a specialist this week because of lingering concussion-like symptoms.
Crosby hasn't played since Dec. 5 following a recurrence of the symptoms that sidelined him for more than 10 months last year. The team says Crosby will work with chiropractic neurologist Dr. Ted Carrick, who treated Crosby for similar symptoms last summer.
The 24-year-old star skated with his teammates for the first time in more than a month last Friday, a first step in what could be another long comeback. He continues to deal with dizziness and headaches and doctors have not cleared him to exert himself at a high level.
''The motion stuff is still a little bit iffy,'' Crosby said last Friday. ''I want to make sure I give it a fair shot, but at the same time I know it's something I can improve.''
Carrick worked closely with Crosby last summer after Crosby's progress slowed. Carrick said in September that Crosby would have a ''very good outcome'' following his rehab.
Crosby vowed to return this season, and he was spectacular in his season debut on Nov. 21, scoring two goals against the New York Islanders and had 12 points in eight games.
Yet all the good feeling faded after getting jostled around in a loss to Boston on Dec. 5.
There is no timetable for Crosby's return and though he called the chance to join his teammates on the ice a ''positive step'' it was also largely symbolic.
The 2009 NHL MVP is still uncertain when he'll be able to practice, let alone suit up for a game.
''Sidney has made a lot of progress but he is still having some symptoms, so this is the next step in his recovery,'' Penguins general manager Ray Shero said. ''Obviously he won't be back in the lineup until he is symptom-free.''
Unlike last January, when Crosby took an obvious shot to the head in successive games, there was no single play that led to the issues reappearing.
''It's a tough injury,'' Crosby said. ''It's not always clear-cut all of the time. Now I feel like I know a lot more about what I'm feeling and how to improve it. I think being more familiar helps a bit.''
The Penguins have struggled without their captain. A Stanley Cup contender with Crosby in the lineup, Pittsburgh has slipped to eighth in the Eastern Conference, though the team did sweep games in Florida and Tampa Bay over the weekend.
The victories came after Crosby's teammates made a very public display of support, taping a ''C'' on their jerseys as he joined them for a relatively informal game day skate.
Crosby's silence during his current rehab - he hadn't spoken publicly in more than a month since being injured - led some to question coach Dan Byslma about the mystery surrounding Crosby's status.
''I've been doing this long enough to know that if there's information to give, it's part of my role and responsibility that comes with what I do to provide that and I've always been willing to do that,'' Crosby said. ''But if there's no information to be given, then I'm not going to give any or make something up.''
---
---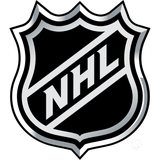 Get more from National Hockey League
Follow your favorites to get information about games, news and more
---