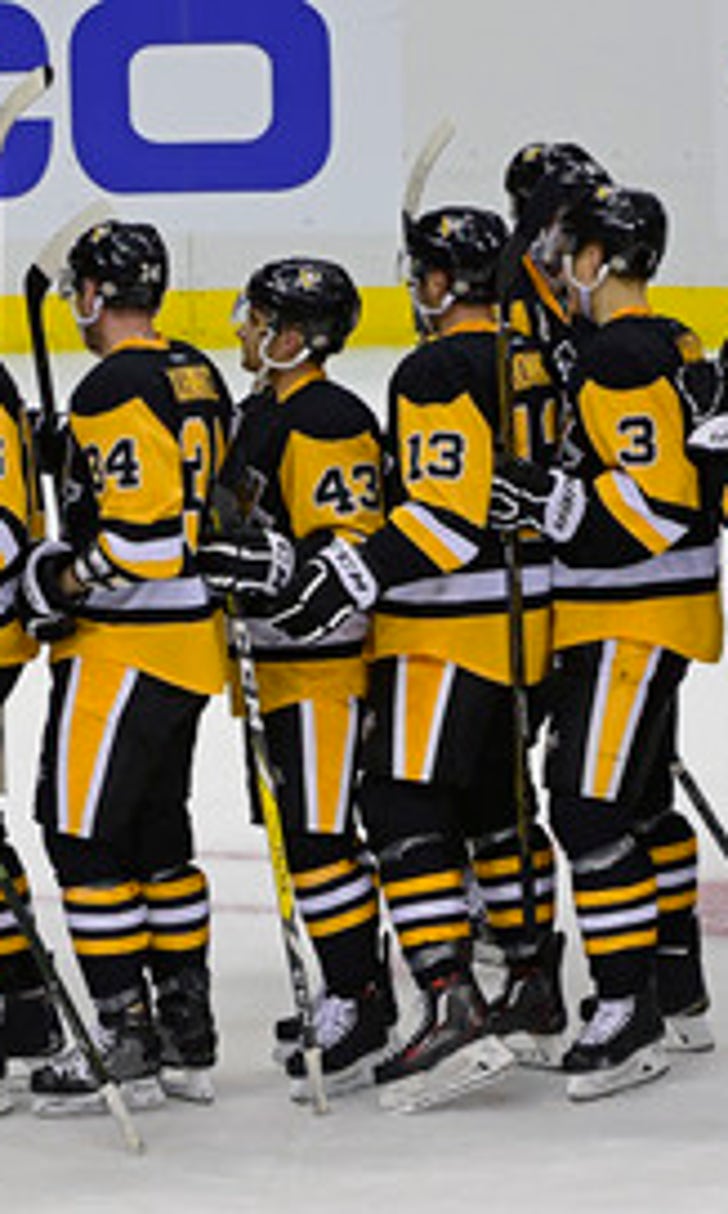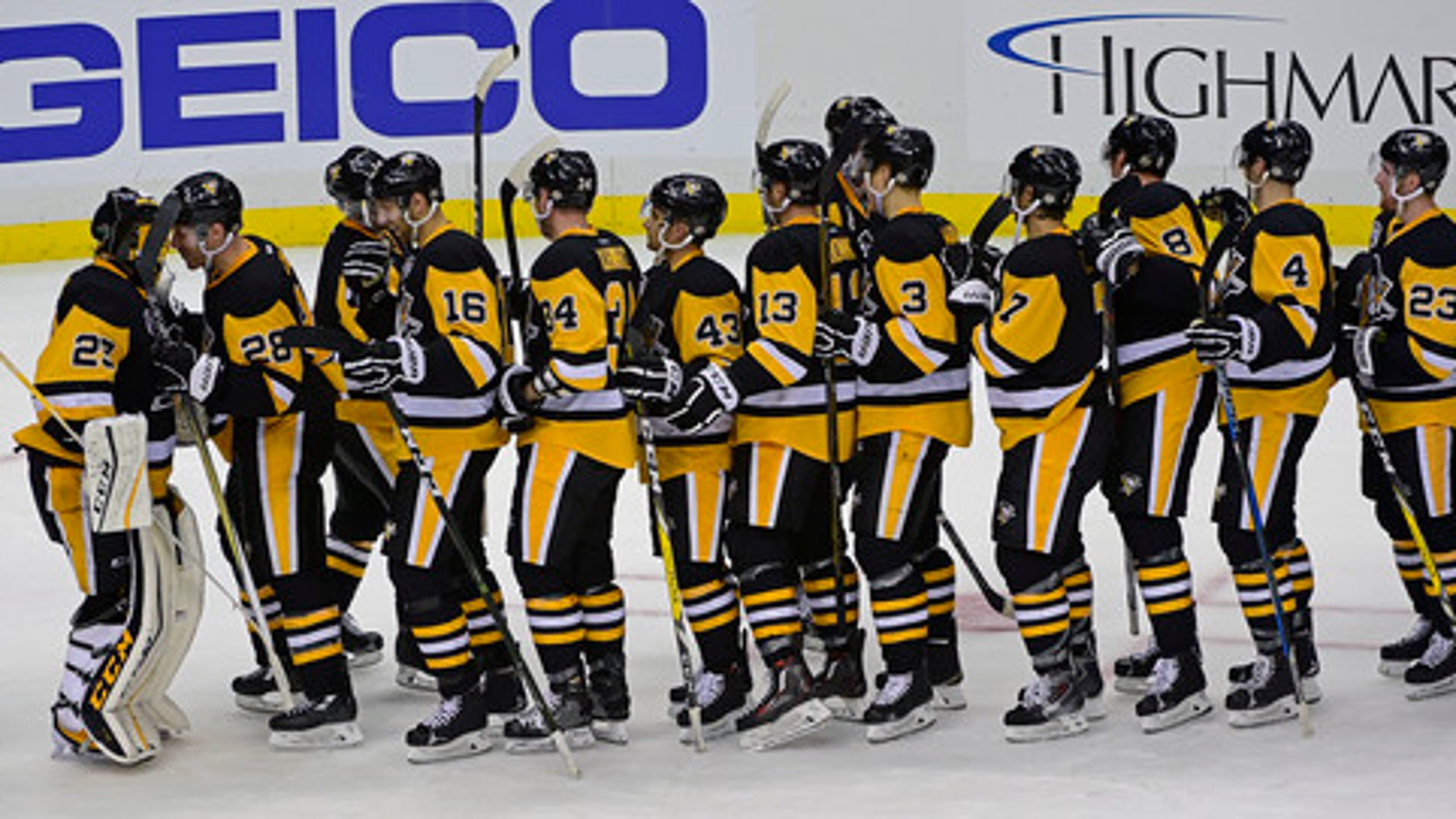 Penguins begin title defense with 3-2 win over Capitals
BY foxsports • October 14, 2016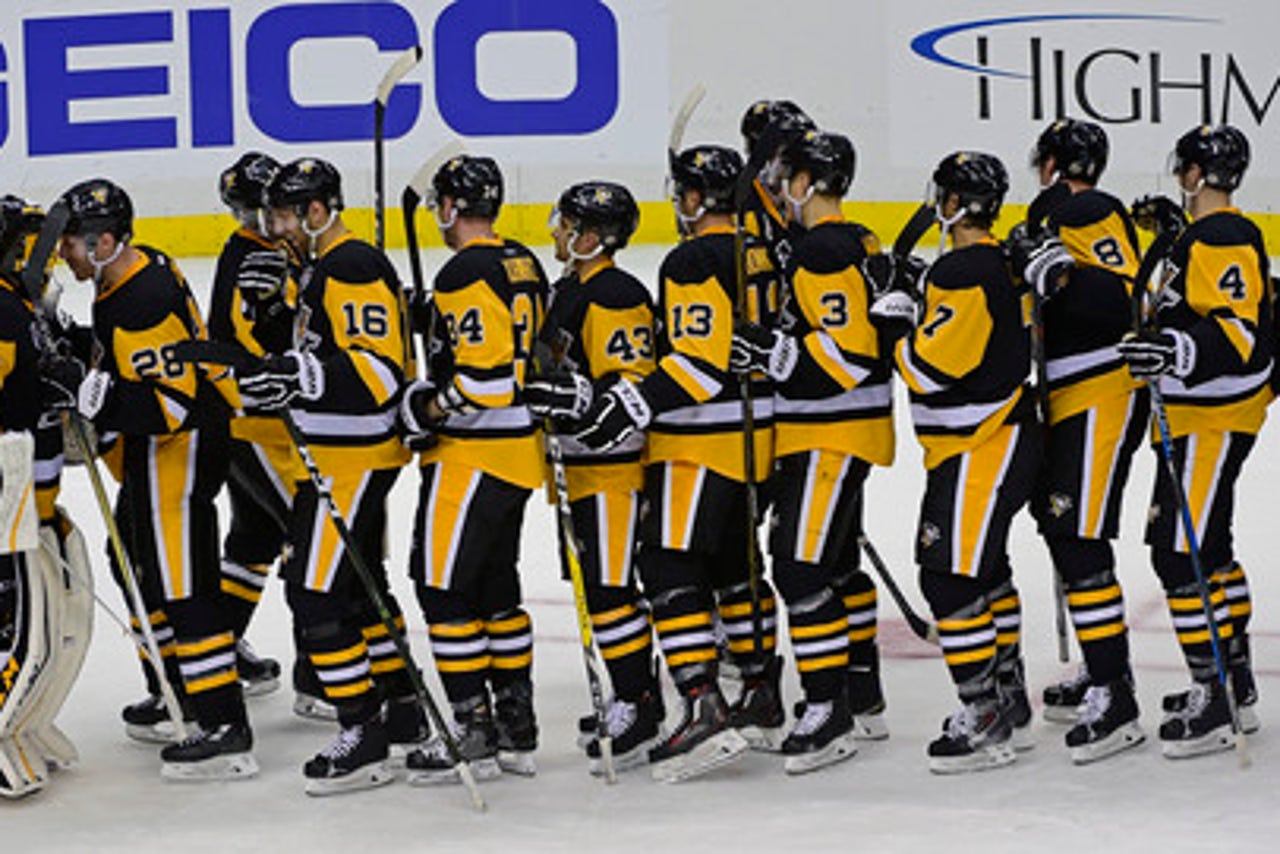 PITTSBURGH (AP) Marc-Andre Fleury spent the better part of the Pittsburgh Penguins push to a fourth Stanley Cup watching from the bench while rookie Matt Murray backstopped the franchise to a title.
Yet rather than trade the winningest goaltender in team history in the offseason, the Penguins hung onto him, confident they could find a way to make their two-goalie tandem work.
Maybe they're right.
With Murray out with a broken hand, Fleury made 39 saves in regulation and overtime then stuffed Washington star Alexander Ovechkin in the fourth round of a shootout as the Penguins edged the Capitals 3-2 in the season opener on Thursday night.
Fleury had a chance to end things after three rounds but let Nicklas Backstrom slip the puck past him and extend the game. Pittsburgh's Phil Kessel then beat Braden Holtby with a wrist shot initially ruled no goal before being overturned on replay and Fleury stuffed Ovechkin to help the Penguins improve to 5-0 all-time against Washington in openers.
''I didn't finish it out, so I was a little mad,'' Fleury said. ''It was nice to see (Kessel) put that in and I had a chance to redeem myself and finish it out.''
Patric Hornqvist and Evgeni Malkin scored as the Penguins capped a celebratory night in which they lifted their latest Stanley Cup banner to the rafters during an electric pregame ceremony by tripping up one of their biggest rivals.
''It felt like a midseason game where you're in position and you pull one of those great wins off,'' Hornqvist said.
Andre Burakovsky scored twice for Washington and Holtby made 28 stops but allowed three goals in the shootout.
''Obviously they have a lot of energy coming off the ceremony and we've been waiting to play some meaningful games for a while here,'' said Holtby, who won the Vezina Trophy as the NHL's top goaltender last season. ''Two good teams and it always ends up in a pretty good game against them.''
The Penguins began their 50th year with one final nod to their 49th, as Sidney Crosby carried the Stanley Cup onto the ice one last time and placed it on a table at center ice before joining his teammates to watch the banner slowly raised to join others the organization earned in 1991, 1992 and 2009.
No team has repeated since the Detroit Red Wings did it nearly 20 years ago, and Pittsburgh will begin its second defense of the Crosby-era without their captain, who is out indefinitely while dealing with a concussion. Considering the slog the six-month, 82-game regular season provides, there's no sense of urgency for Crosby to return. The two-time MVP and Conn Smythe winner of last year's playoffs he is skating with his teammates and described himself as ''day to day.''
The Capitals began the season where they ended their last following a six-game loss to Pittsburgh in the Eastern Conference semifinals. It was another bitter setback that took some of the shine off winning the President's Trophy for having the best record in the league.
Washington stayed in its dressing room while Pittsburgh threw one last bash with the Cup and Burakovsky wasted little time providing a buzzkill to the yellow glow-stick waving crowd. He finished an end-to-end rush by taking a feed from Nicklas Backstrom and beating Fleury between the legs just 59 seconds into the game.
Hornqvist's power-play tip-in 8:47 into the second tied it and Malkin put the Penguins in front when a Washington giveaway and a setup pass from Conor Sheary allowed Malkin to deke his way by Holtby, the puck smacking off the post then off Holtby's left pad and into the net.
Burakovsky's second 6:13 into the third tied it and set up another taut finish, fitting considering five of their six playoff meetings were decided by a goal.
''I swear we had six chances to put the puck in the back of the net 3-on-3, so give full marks to Fleury,'' Washington coach Barry Trotz said.
NOTES: Pittsburgh improved to 95-49-18 in 162 regular-season games without Crosby in the lineup, including 53-19-9 at home. ... Pittsburgh went 1 for 2 on the power play. The Capitals were 0 for 3.
UP NEXT
Washington: hosts New York Islanders in home opener on Saturday.
Pittsburgh: welcomes Anaheim on Saturday night.
---
---