Marc-Andre Fleury
Marc-Andre Fleury
Penguins-Avalanche Preview
Published
Dec. 8, 2015 4:50 p.m. ET

Pascal Dupuis has spent the majority of the last two years recovering in an attempt to continue playing for the Pittsburgh Penguins.
He realized the health risks aren't worth trying to keep his career alive.
The Penguins try to move on from the loss of their veteran winger when they complete a four-game road trip Wednesday night against the Colorado Avalanche.
Dupuis tore his ACL in December 2013 and was diagnosed with a blood clot the next month, forcing him to take blood thinners for the next six months during his rehab.
He played 16 games in 2014-15 before being diagnosed with a clot in his lungs that forced him to miss the remainder of the season. Dupuis has played 18 times this season while taking blood thinners, but he's had to come out of several of those games because he wasn't feeling well and had to undergo additional testing.
Dupuis announced Tuesday that he can no longer continue playing because of the persisting issues. The Penguins (14-10-2) will place him on long-term injured reserve and continue to pay his salary.
"It was very difficult for me to make this decision to have to step away from the game," Dupuis told the team's official website. "My wife and four children have always been my first priority, and playing with my condition has become a constant worry for all of us. I want to thank my teammates and the Penguins organization for their unwavering support during this difficult time."
Dupuis wasn't able to go out on a high note, with his final games being Saturday's 5-3 loss to Los Angeles and Sunday's 2-1 defeat at Anaheim. He's now forced to watch as Pittsburgh tries to overcome another rough patch.
It has gone 1-4-1 since Nov. 27 and struggled offensively over the weekend. Sidney Crosby and Chris Kunitz assisted on Olli Maatta's first-period goal against the Ducks, but the Penguins registered 24 shots on net after finishing with a season-low 20 against the Kings.
Evgeni Malkin went without a point in both games after having five goals and three assists in his previous four.
"I thought the effort was fine, but we have to execute still," coach Mike Johnston said. "When you have an open opportunity, because you don't get many of them, you've got to execute on those plays."
Crosby and Malkin scored in a 4-3 win over Colorado on Nov. 19. Matt Duchene scored twice for the Avalanche in that meeting, and he assisted on John Mitchell's overtime goal in Monday's 2-1 win over Minnesota.
Duchene has 13 goals and 10 assists over his last 18 after having one goal and one assist in his first 10.
The Avalanche (12-15-1) have won three of four, holding the opposition to one goal in each game save for Saturday's 3-0 loss to the Wild.
"I was really pleased with the way we played defensively," coach Patrick Roy said Monday. "We had to bounce back with a performance like this. Everyone had to fight for that inch of space out there. That was the type of game I wanted to see from our team."
Semyon Varlamov made 19 saves, but Reto Berra will be in net for this one. Berra, who lost the first meeting with the Penguins, hasn't started since making 27 saves in a 2-1 win at New Jersey on Dec. 1.
Marc-Andre Fleury, 7-2-0 with a 1.76 goals-against average in his last nine against the Avalanche, could go for Pittsburgh.
---
---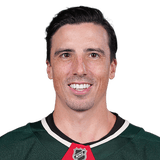 Get more from Marc-Andre Fleury
Follow your favorites to get information about games, news and more
---