National Hockey League
National Hockey League
Parise has hat trick as Wild rally for 5-4 win over Avs
Published
Oct. 9, 2015 12:05 a.m. ET

DENVER (AP) All the hats thrown onto the ice weren't a big surprise. Zach Parise did have a hat trick.
On the road, though? Now that stunned Parise a little bit.
Not nearly as stunned as the Colorado Avalanche were after blowing a big lead.
Parise scored three times, including the tiebreaking tally in the third period, and the Minnesota Wild overcame a three-goal deficit to beat the Avalanche 5-4 on Thursday night.
''It was two really good teams playing and it was entertaining,'' said Parise, who recorded his third career hat trick. ''It was rewarding for us to play better in the third period and sneak out with a win.''
Trailing 4-1 in the final period, the Wild had four goals in a 5:07 span to bewilder the Avalanche. Parise scored twice, while Thomas Vanek and Nino Niederreiter added the other two.
Parise beat Semyon Varlamov with a slap shot to put Minnesota up for good midway through the third period. Colorado pulled Varlamov twice for an extra skater in the final two minutes but couldn't score on Devan Dubnyk.
It took the Wild a bit to get going, but once they did there was no stopping them.
''We weren't on for sure,'' Wild coach Mike Yeo said. ''It looked like the type of game you play after a weeklong break after you play a couple of, I hate to say it, easy exhibition games. We pretty much kind of slept-walked through the first two periods. It felt like once they got up they really tried to run at us and that kind of woke our guys up.''
After the game, Yeo was a little bothered that a team doctor didn't come in to the dressing room to check on a banged-up Niederreiter.
''They only had one doctor here. He went off to get looked at but they had no doctor to take a look at him,'' Yeo said. ''I guess he was watching the game. I'm not sure.''
Jarome Iginla, Erik Johnson and Gabriel Landeskog had goals in the first period for Colorado. John Mitchell added another in the second as the Avalanche built what appeared to be a comfortable lead before the Wild stormed back.
Varlamov stopped 19 of 20 shots before unraveling in the third period.
''When you score four goals, those games you should win,'' Varlamov said. ''There's a time when the goalie has to step up and stop those shots, it doesn't matter if they are tough ones or easy ones. I didn't play well tonight.''
Boiled down to momentum and Colorado couldn't get it back.
''We were really, really good for 45 minutes,'' Avalanche coach Patrick Roy said. ''All of a sudden, they score that second goal and the momentum shifted. We just couldn't stop it.
''We can't be happy about that.''
Parise nearly had a goal in the first period, when he outraced everyone to a loose puck at center ice and skated in alone on Varlamov. But he clanged a shot off the left post.
After that, it was all Avs in the opening period as Iginla beat Dubnyk with a wrist shot, Johnson knocked in a shot off a slap shot and Landeskog added a third by tipping in the puck following a carom off the boards.
Two of them were on power plays. They were 29th on the power play a year ago. This from an Avalanche team that struggled to score goals in the preseason.
Teenager Mikko Rantanen showed some nerves in his NHL debut, with the puck rolling under his stick on his first scoring chance. At 18 years, 344 days, he's the fifth-youngest player to suit up for the Avalanche. Nathan MacKinnon tops the list, making his debut on Oct. 2, 2013, against Anaheim at 18 years, 31 days.
NOTES: Minnesota's Jason Pominville and Mikael Granlund both had two assists. ... Roy said the team will skip the traditional morning practices before games. ... Avalanche D Francois Beauchemin had three assists.
---
---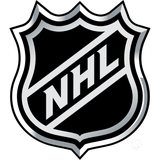 Get more from National Hockey League
Follow your favorites to get information about games, news and more
---