National Hockey League
National Hockey League
Panthers 4, Flyers 1
Published
Dec. 22, 2009 1:44 p.m. ET

Once preseason Stanley Cup favorites, the Flyers are now pushovers.
Fans turned on them and a playoff spot may escape Philadelphia if it can't find a way to start scoring goals.
Nathan Horton, Stephen Weiss and Michael Frolik all scored power-play goals to lead the Florida Panthers past the punchless Flyers 4-1 Monday night.
Weiss had three assists, Frolik had two assists, and Tomas Vokoun stopped 30 shots for the Panthers.
``This was one of our best games as a team this year,'' Weiss said.
That seems to be the norm against the Flyers lately.
The fading Flyers (32 points) have lost 14 of their past 17 games and only Carolina has fewer points in the NHL. Expected to contend for a championship, Philadelphia has lost its scoring touch. They've scored two or fewer goals in six of the past seven games.
Hard to believe now, but the Flyers started the season 12-5-1. A coaching change hasn't helped. Peter Laviolette is 2-7-1 since replacing the fired John Stevens on Dec. 4.
They are 1-13 when trailing after two periods - an ugly number for a team captain Mike Richards said last week played with no heart.
Laviolette said he has not sensed a resistance to his system or his style of coaching.
``We seem timid to make plays,'' Laviolette said. ``We need to make plays. There's skilled players in that room.''
The Flyers called a players' only team meeting after they met with the media. General manager Paul Holmgren said he planned to eventually address a team seemingly loaded with talent, but unable to find the right mix on the ice.
Goalie Ray Emery is the only regular Flyer out with injuries.
``I've said all along, I like our team,'' Holmgren said. ``What are you going to do? We need to get together and just try to work our way out of it. That's all we can do right now.''
Richards, who had a career-high 80 points last season, has gone nine of the last 12 games without a point. Jeff Carter scored 46 goals last season and is stuck on 12 this season.
The Flyers play their next six games on the road and don't return home until Jan. 6.
They would miss the playoffs at this pace, something that seemed unfathomable for a franchise that made the conference finals only two seasons ago. The Flyers were booed off the ice at the end of every period and the fans often billed as the toughest in hockey fled the Wachovia Center midway through the third.
The Flyers avoided getting shut out for the fourth time this season when Braydon Coburn scored his fifth goal late in the third.
``I look at our team and we're having a hard time scoring goals right now and I look at our roster and I wonder why,'' Holmgren said.
This was the first game between the teams since Richards sent Panthers forward David Booth to the hospital with a concussion on an open-ice hit on Oct. 24
Richards and Panthers captain Bryan McCabe tangled nearly 4 minutes into the game. There wasn't much to the showdown. McCabe seemed to slip on the ice, Richards got on him and both players hit the penalty box.
``We came in here and I think we righted some wrongs,'' Panthers coach Peter DeBoer said. ``That's why Bryan McCabe is our captain. He took care of business in the first period, set the tone for us, and we just competed hard tonight for 60 minutes.''
Flyers forward Ian Laperriere was involved in two more fights and was eventually hit with a game misconduct in the third period.
``I'm mad, and hopefully my teammates are mad, too,'' Laperriere said.
Not even the fighting sparked the Flyers. Only minutes after Richards-McCabe tussled, Horton scored for a 1-0 lead.
The Panthers went up 2-0 in the second when Frolik's shot bounced off goalie Brian Boucher straight to Weiss, who punched in the empty-net goal, his 18th of the season.
Boucher hurt a finger on his stick hand on the dive and was replaced by Michael Leighton. Leighton allowed Frolik's deflected goal and Horton's wrister from the faceoff circle to make it 4-0.
When the announcer said, ``last minute of play,'' what was left of the crowd booed the free-falling Flyers.
``They expect better, just like we all do,'' Holmgren said. ``Players, I think, expect better, too. Things right now are sliding downhill and we just need to stick together through this.''
Notes: The Flyers are 9-9-2 at home. ... They are 2-8-1 in December. ... Weiss has 14 goals since Nov. 14.
---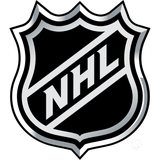 Get more from National Hockey League
Follow your favorites to get information about games, news and more
---