National Hockey League
National Hockey League
Palat scores overtime winner to lead Lightning over Flames
Published
Oct. 22, 2014 12:46 a.m. ET

After a costly giveaway the night before that cost his team the game, Tampa Bay left-winger Ondrej Palat felt he owed the Lightning one. He didn't wait long to make good on it.
Palat scored the winning goal three minutes into overtime on Tuesday night as the Lightning salvaged a split of back-to-back games in Alberta with a 2-1 victory over the Calgary Flames.
Tampa Bay took advantage of a Calgary turnover in the Flames' end and Tyler Johnson got the puck back to the point. Anton Stralman's shot was stopped from there but Palat put in the rebound for his second goal of the year.
"I knew I owed the team something, a goal or a game-winning goal, so I'm really happy," said Palat, whose risky pass through the slot late in the game against the Oilers Monday was intercepted and led to the winning goal.
"Obviously, I made a bad play with three minutes left in the third period and it can't happen. It was my fault. But after the game, I turned the page," Palat said. "I'm really happy that I could score for the guys."
Tampa Bay coach Jon Cooper said he was happy for his sophomore forward.
"He's such an unnoticed player in this league but so good. I don't know if there'd be a coach in the league that would sit here and not want to take an Ondrej Palat or have a guy like that on his team. He earns his breaks and he deserved that one tonight."
The Lightning trailed 1-0 before finally solving Flames goaltender Karri Ramo with 2:16 left in the third period.
Jonathan Drouin, playing in his second NHL game, got the puck in the corner and calmly zipped a diagonal pass to Jason Garrison at the far point. Ramo got a piece of Garrison's slapshot but Valtteri Filppula knocked in the rebound.
"I saw one guy go to the point guy on the weak side so I saw (Garrison) open up for a one-timer. I just tried to get it to him as quick as possible," said Drouin, who picked up his first NHL point. "I was pretty happy to see that go in."
Drouin opened the season on injured reserve with a fractured thumb.
Tampa Bay (4-2-1) has won two of its first three games on a five-game road trip, which continues in Winnipeg where the Lightning will play the Jets on Friday.
Dennis Wideman scored the only goal for Calgary (4-3-1).
Just back from a successful 4-2-0 road trip, the Flames were kicking off a five-game homestand, which continues on Thursday against Carolina.
"We had two breakdowns there on their two goals. Especially with a couple minutes left, we have to be better than that," said Calgary captain Mark Giordano. "We have to learn from that. That's a tough one to swallow right now. We'll take the point and learn from that, I guess."
Scoreless after two periods, Calgary opened the third period with its second power play of the game and this one they converted thanks to a skilled play by rookie left-winger Johnny Gaudreau.
Bursting through the neutral zone and into the Lightning end with speed and stickhandling the puck the entire way, Gaudreau wove right to elude Stralman, wove left to evade Matthew Carle, then flung a pass back across the slot to Wideman, who one-timed a shot past Evgeni Nabokov.
"I just skated down the side there and Johnny basically drew everybody in the rink to him, deked them out and then made a great pass to me," said Wideman. "I don't know how he knew that I was there, but he made some fantastic moves and just put it on my tape. I just got it on net."
For Gaudreau, his highlight-reel assist was the third point in two games for the Flames rookie left-winger after being a healthy scratch two games ago in Columbus.
After a great pre-season, last years's Hobey Baker Award winner got off to a tough start. He had no points and was held to only one shot in the first five games of the regular season.
Getting back in Sunday night in Winnipeg, Gaudreau responded with his best game of the season with a goal and an assist.
"I think we all knew Johnny could be a great game-breaker. That's no secret," Wideman said. "Whenever he has the puck in the offensive zone, he can control the play and control the game."
Ramo made 20 saves in falling to 2-1-1. Nabokov had 21 stops to even his record at 1-1-0.
The first period was mostly uneventful until the late going when Giordano caught Nikita Kucherov with a hard hit. In response, J.T. Brown jumped in and he and Giordano dropped the gloves to a roar from the Saddledome crowd showing their support for Calgary's captain.
Notes: Drouin skated on a line with Filppula and Steven Stamkos... Ryan Callahan (lower body) did not play for Tampa Bay after leaving Monday's game early... Healthy scratches for the Flames were RW Devin Setoguchi, RW Brian McGrattan and D Raphael Diaz... The game went nearly six minutes without a whistle in the second period. As a result, the major penalties to Giordano and Miller saw them sit in the penalty box for 9:49... Wideman's three goals is one off his total of four last year in an injury-riddled year, in which he was limited to 46 games.
---
---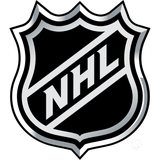 Get more from National Hockey League
Follow your favorites to get information about games, news and more
---