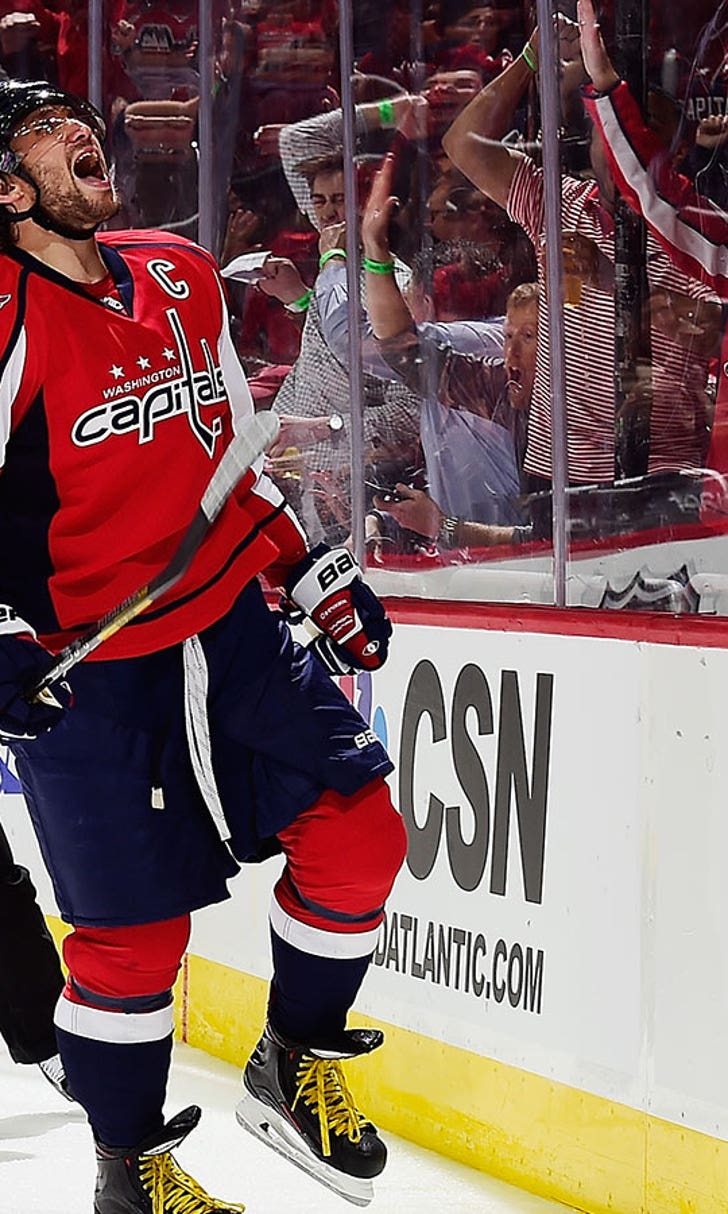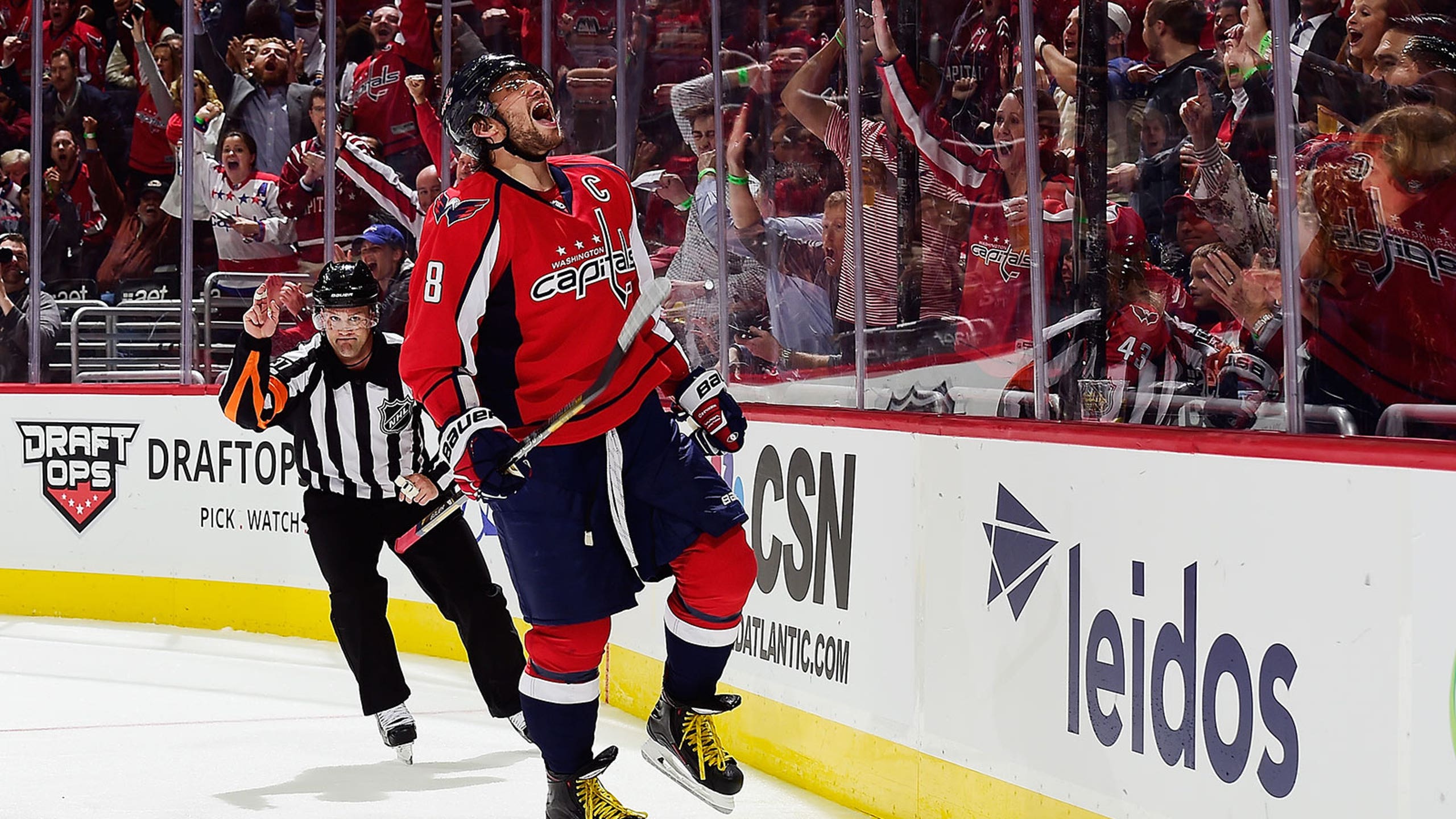 Ovechkin's team mates and coach in awe of his latest accomplishment
BY foxsports • November 20, 2015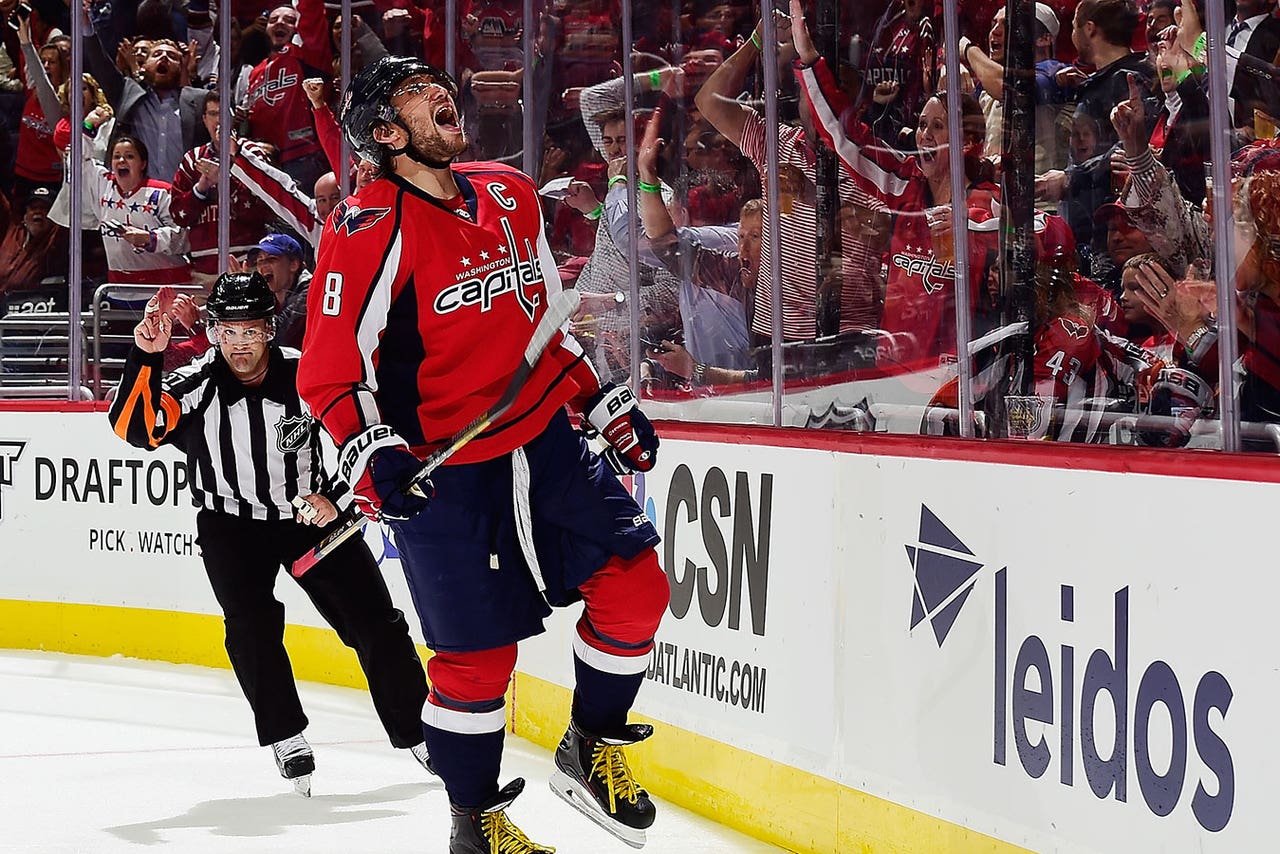 Alexander Ovechkin gathered the puck at the blue line of his offensive zone. He first looked for T.J. Oshie up the middle. Oshie deflected it wide. Ovechkin crashed towards the net as Oshie flung the puck to a waiting Nicklas Backstrom. Without even looking, Backstrom flicked it back to Ovechkin, who swept it into the net past Dallas Stars goaltender Kari Lehtonen.
The marker tied the game in the third period. But, more importantly, the goal gave Ovechkin a brand new accomplishment.
With 484 career NHL goals, Ovechkin passed Sergei Fedorov as the all-time leading Russian born goal scorer.
The crowd erupted with deafening "Ovie, Ovie, Ovie" chants, and Ovechkin waved to acknowledge the crowd. The goal tied the game at two goals apiece, and the goal gave the Capitals momentum.
"Everybody knows that he's going for the record," Capitals defenseman Taylor Chorney said. "And I mean everyone in our room wants him to break it, and you knew it was just a matter of time. To get it in that fashion to tie it up late, it's kind of vintage for him."
The momentum, however, was short lived. Just a little more than three minutes later, Jason Chimera gathered the puck in front of his own net. He tried to dump the puck out to Jay Beagle, but the puck was intercepted by Jason Spezza, who immediately cashed in on the golden opportunity for the eventual game winner. Chimera felt he ruined Ovechkin's night.
"I kind of (messed) it up," Chimera said. "You know, it was a nice night, you know…I (messed) it up. So, it's my bad."
Head coach Barry Trotz didn't see it that way. He felt the Capitals should have capitalized on several scoring chances throughout the game.
"He was trying to make the right play," Trotz said. "He'd probably have to do it a little firmer. But we win and lose together. It's not about one guy. We're all going to make mistakes, and Chimmer is a big part of our success. If we take a loss, we all take a loss. It doesn't go on one guy."
Trotz was thrilled for his captain, who added his ninth goal of the season. 
"Everybody was excited," Trotz said. "You'll see me jump about four feet. No…actually about four inches.
"I thought Ovie played his best game in probably the last five (games). I sort of call it 'beast mode,' where he's playing hard and he's just an absolute beast out there to handle. That's where he's really affective. I knew he was going to score today. You know when he's in that mode."
Trotz added that it was fitting that Backstrom set Ovechkin up for the goal. The two have been team mates for the last nine seasons, and as frequent line mates, they always are side by side on the score sheet.
"It's been great," Backstrom said of their time together with the Capitals. "He's had such a big impact on the whole city of Washington. It's just amazing how he's been taking the whole team on his shoulders."
Interestingly enough, this is the second time Backstrom has assisted the all-time leading Russian goal scorer for their milestone goal. When Fedorov scored his 474th NHL goal, passing Alexander Mogilny as the all-time leading Russian goal scorer, it was Backstrom who assisted on Fedorov's goal.
"Apparently I like Russians," Backstrom said with a smile.
The latest goal for Ovechkin is just one more milestone and accomplishment for Ovechkin to add to his impressive resume. And he will keep on adding more and more goals with each growing season. He's currently just 16 goals away from notching his 500th NHL goal, which will tie him with Lanny McDonald for 42nd all-time. While he may never catch Wayne Gretzky's 894 goals, he will make sure this latest accomplishment will be difficult to reach for any Russian in the future with each goal he adds.
"It's pretty crazy," Chorney said. "When you take a step back and think about it, I mean he's scored more goals than any Russian hockey player ever and he's 30 years old. I mean, he's going to score a ton more goals, and he's going to run away with that record. I imagine over the course of the next however many years, there's not going to be anybody coming along that's going to touch that anytime soon."
---
---