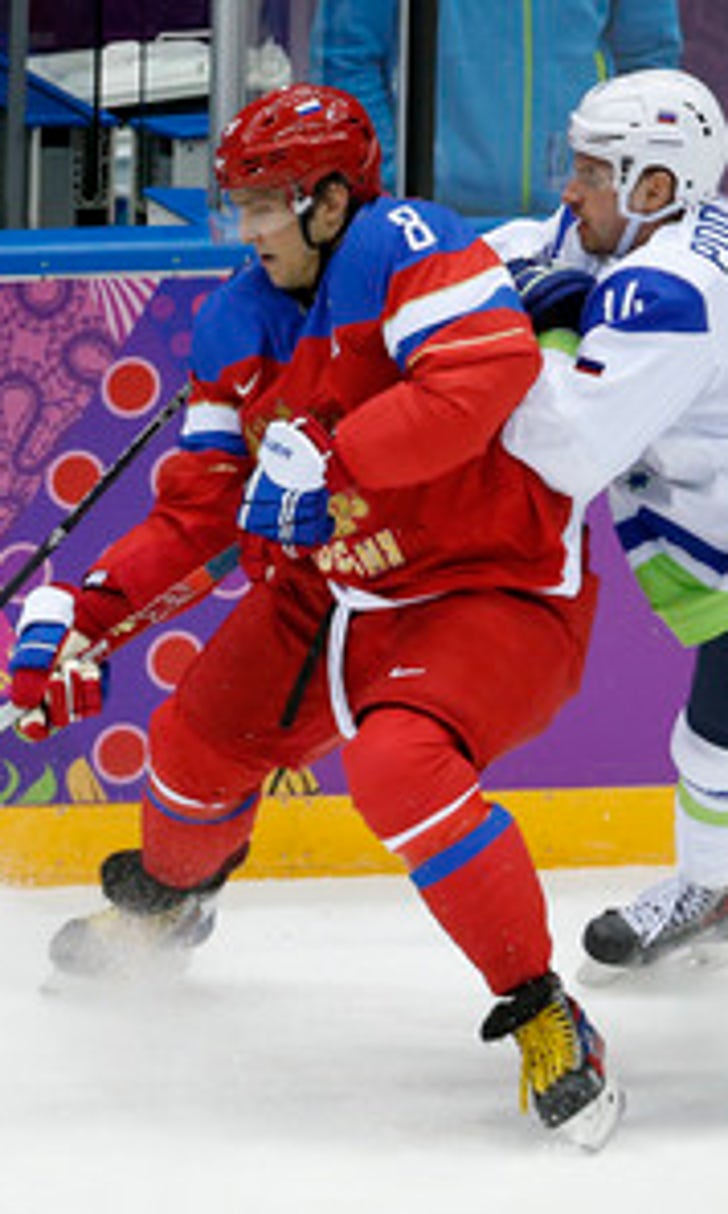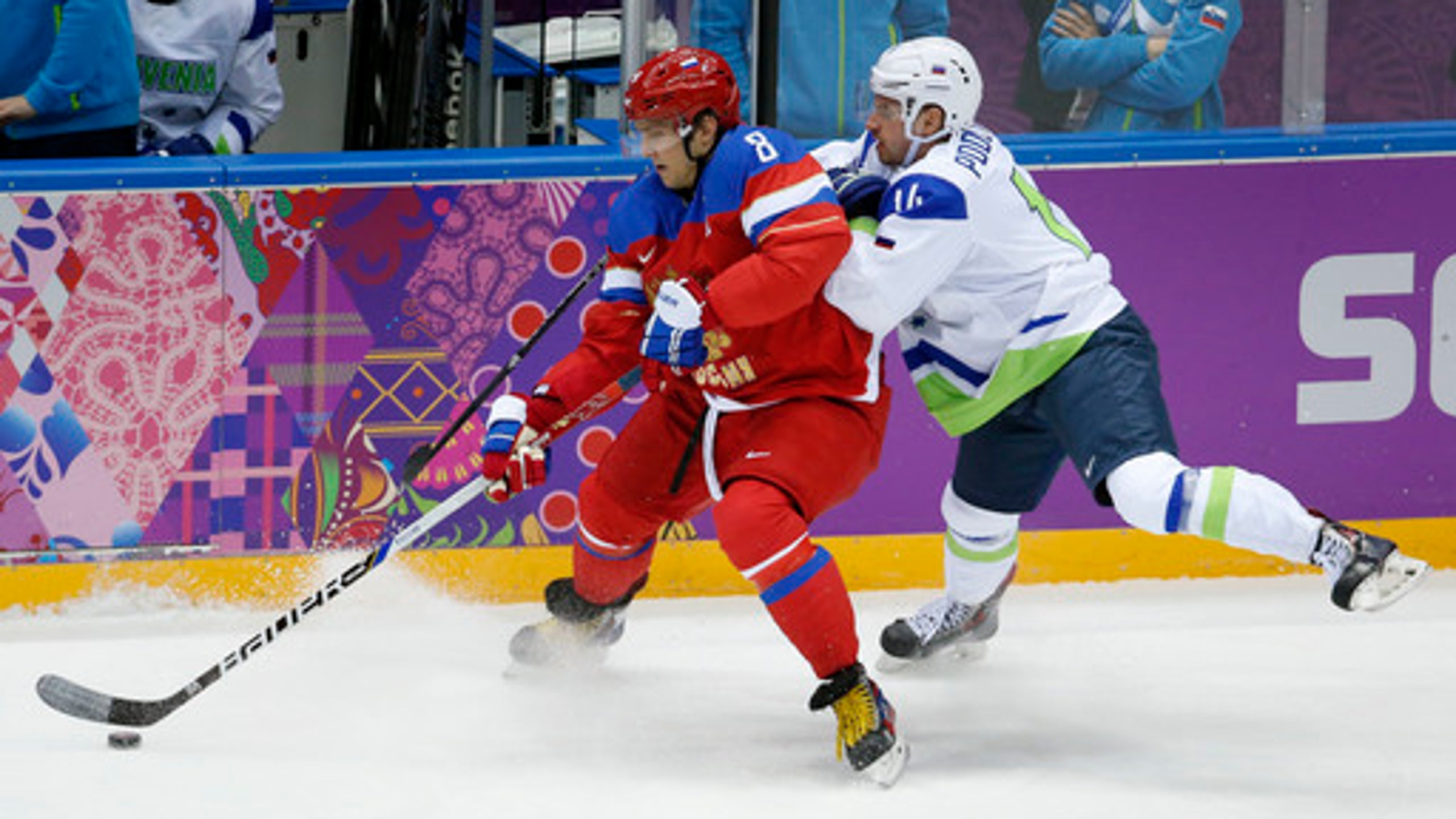 Ovechkin, NHL players grudgingly accept Olympic absence
BY AP • September 15, 2017
After being outspoken about going to the 2018 Winter Olympics no matter the consequences, even Alex Ovechkin has given up and turned his attention to the Beijing Games in 2022.
The Washington Capitals' Russian superstar acknowledged the door is closed on him and other NHL players playing in South Korea in February, the result of the league's decision to skip the Olympics for the first time since 1994. With the International Ice Hockey Federation not allowing any player with an NHL contract to participate, Ovechkin has begrudgingly acknowledged that his Olympic hopes are on hold.
''It is still my dream to win an Olympic gold medal for my country,'' Ovechkin said in a statement . ''I hope things will change and all of us will have a chance to go again in 2022.''
Five months after the NHL announced it wouldn't be going, most players have moved from anger to acceptance. There is still disappointment and frustration, though Ovechkin made it clear where things stand: ''Now the IIHF and NHL say my country is not allowed to ask anybody in the NHL to play and there is nothing to talk about anymore.''
An IIHF spokesman said he wasn't aware of any official assurances but added: ''We would not permit any player under contract with an NHL team to participate in Pyeongchang without them first obtaining the necessary permissions.''
Those permissions aren't coming, and players aren't happy about the opportunity being taken away from them.
''It's disappointing,'' said Edmonton Oilers captain Connor McDavid, who would've been a lock to play for Canada if healthy. ''I've never got that chance. I would love to be able to play in Olympics. I've heard that they're real fun.''
NHL Commissioner Gary Bettman said for months that team owners were not interested in putting the season on hold for three weeks to let their players leave for the Olympics. The reluctance was not new, but it was still a surprise in April when the league announced that it would not allow its players to participate.
Chicago Blackhawks winger Patrick Kane won a silver medal with the United States in 2010 and also played in Sochi in 2014 and expects to be cheering that team along this time.
''You always relish the opportunity to play for your country, and you don't want to miss too many of those opportunities, especially when it's at the caliber of the Olympics,'' Kane said. ''It would've been fun to go to South Korea and to play in the Olympics. Obviously it's not going to happen.''
It's an especially tough blow for Russian players, many of whom were on the Sochi team that did not win a medal on home ice. Evgeni Malkin recently told Sovietsky Sport that he hoped the Pittsburgh Penguins would let him go to the Olympics, adding of the NHL's decision: ''There's nothing good about this at all.''
St. Louis Blues winger Vladimir Tarasenko, who played alongside Ovechkin and Malkin in Sochi, said players ''get pride playing for their country'' and expressed frustration that executives chose to opt out of the Olympics.
''You want something for all your life and then some guys just take it away without obvious reasons,'' Tarasenko said. ''If it's reasons, it's money, but a lot of players want to be there. When I grow up I want to represent my country, especially in Olympic Games.''
McDavid is only 20, Kane 28 and Tarasenko 25, so they should have another opportunity should the NHL return in Beijing. Some expect guaranteeing Olympic participation moving forward to be part of the next round of collective bargaining talks, even though the tournament only affects less than a quarter of the league's players.
''Eventually the NHL is going to have us play the Olympics again,'' Swede Nicklas Backstrom said. ''But it is what it is now. We've just got to look forward, and hopefully we can play the next one.''
The next one could be too late for some players, though.
''It's unfortunate,'' said Washington's T.J. Oshie, who helped the U.S. beat Russia in the memorable marathon shootout game in Sochi. ''I feel sorry for the people that are in this four-year window that it's not going to be able to happen to them, or it's going to be harder for them to make it in four years.''
---
Follow Hockey Writer Stephen Whyno on Twitter at http://www.twitter.com/SWhyno
---
For more AP NHL coverage: https://apnews.com/tag/NHLhockey
---
---