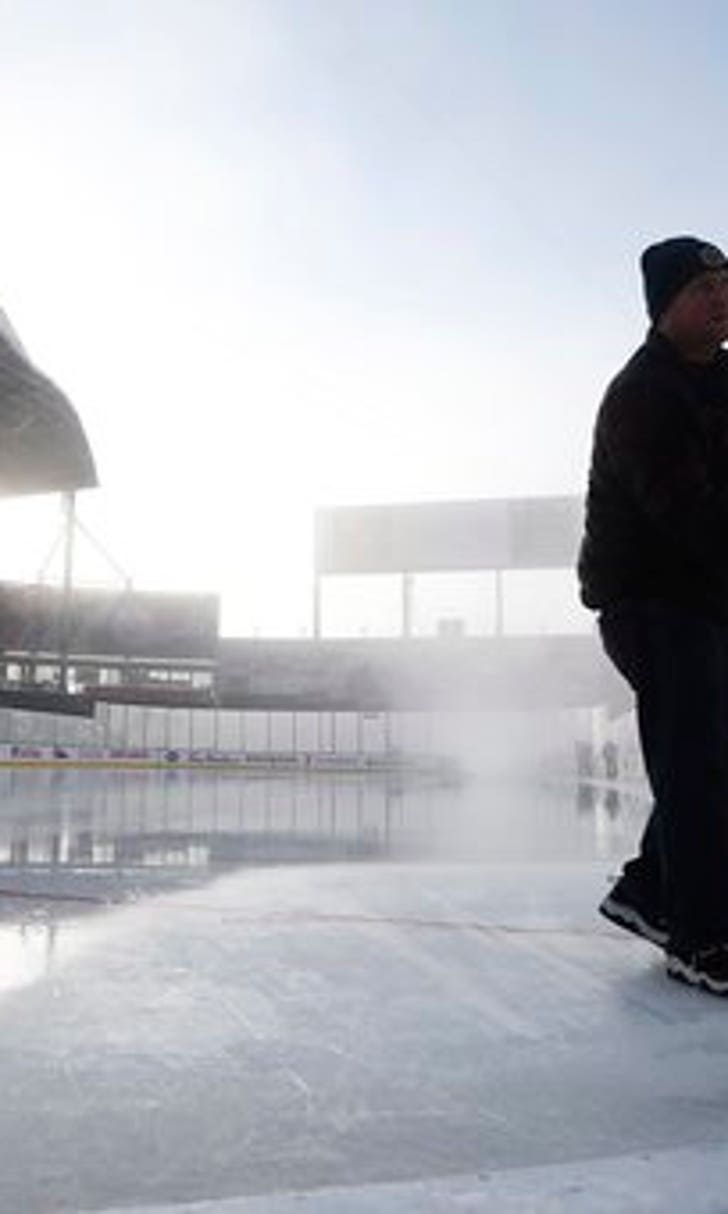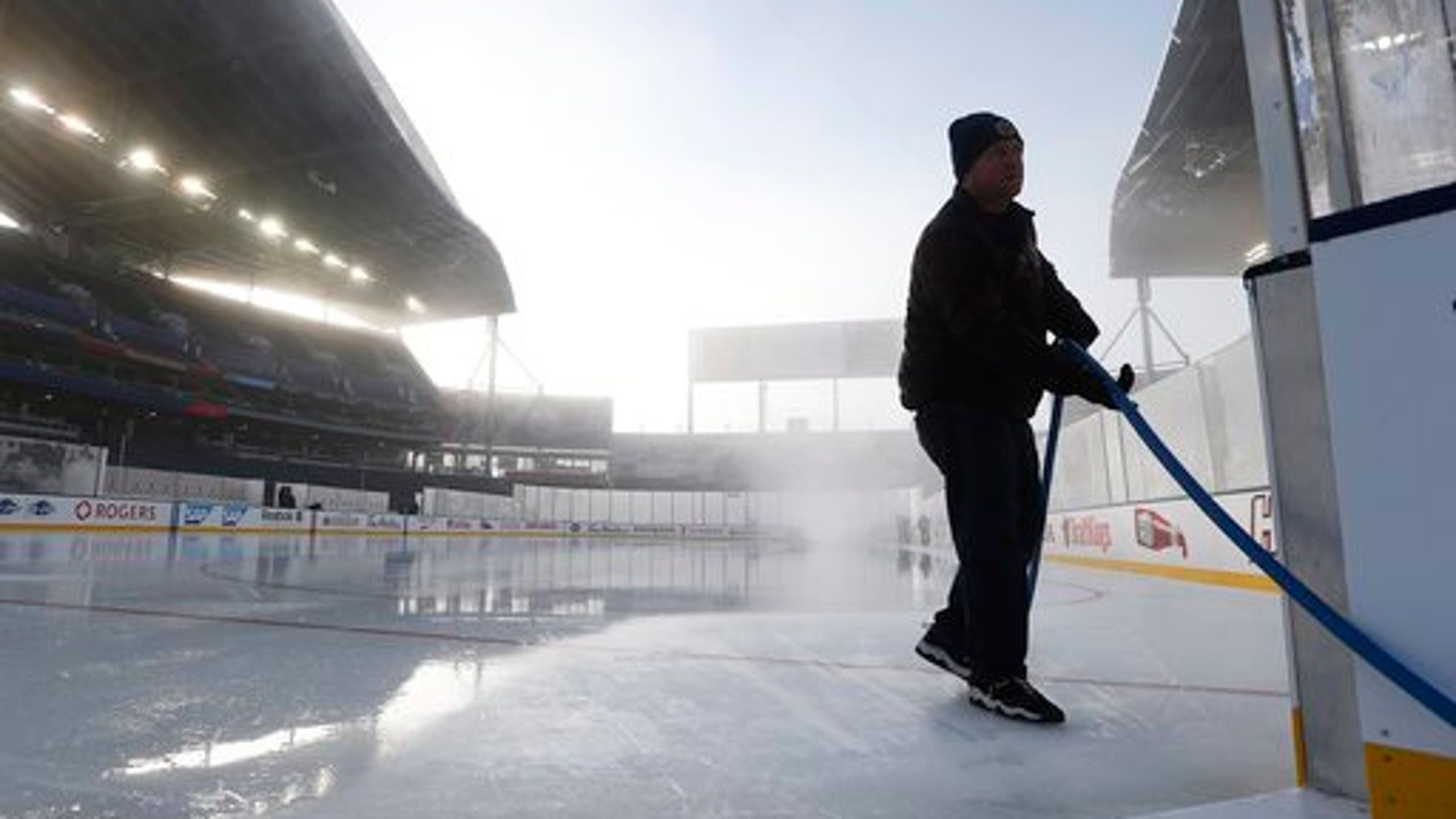 Oilers, Jets set for outdoor Heritage Classic in Winnipeg
BY foxsports • October 22, 2016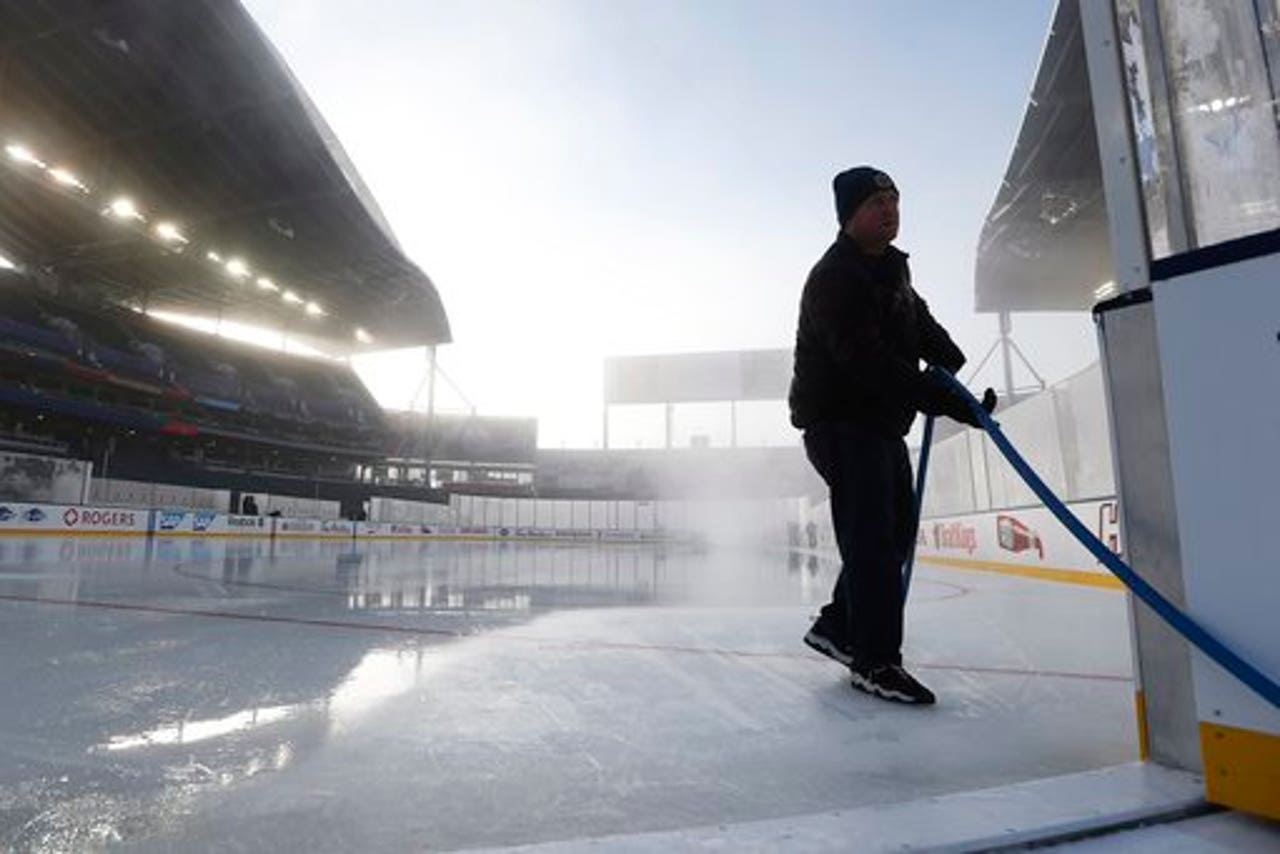 WINNIPEG, Manitoba (AP) Mathieu Perreault has helped teams win the only two NHL outdoor games he has played. The Winnipeg forward was asked if he might me a lucky charm for the Jets on Sunday in the Heritage Classic against the Edmonton Oilers.
''If I can go 3-for-3, then I'll think that for sure,'' Perreault said after the Jets practiced Saturday at 33,000-seat Investors Group Field. ''I've only been on the winning end of it and it's just been awesome both times. It feels different than just a normal game. .. But honestly, once the game starts and you're actually playing hockey, you kind of lose focus of what's going on outside.''
The 28-year-old was with the Anaheim Ducks when they beat the Los Angeles Kings 3-0 in the 2014 Stadium Series at Dodger Stadium. In 2011, his Washington Capitals beat the Pittsburgh Penguins 3-1 in the Winter Classic at Heinz Field.
Edmonton newcomer Milan Lucic felt lucky to finally play in one of the league's showcase games.
Lucic was injured when his former Boston Bruins beat the Philadelphia Flyers 2-1 in overtime in the 2010 Winter Classic at Fenway Park. To make matters worse, there was no seat for him in the park so he watched the game from the dressing room with fellow injured teammate, and now Jets defenseman, Mark Stuart.
Lucic was then traded in June 2015 to Los Angeles, missing Boston's 5-1 loss to the Montreal Canadiens on Jan. 1 in the Winter Classic at Gillette Stadium.
''Hopefully, this experience makes up for missing both of those,'' he said.
The Vancouver native has never played hockey outside.
''Growing up in Vancouver, we had more puddles than we did anything else,'' Lucic said. ''It's my first time getting to play an outdoor game as an adult, as a kid, anything, so for me I'm really looking forward to it. I'm like a kid inside getting my first chance to play outside.''
It was the same for Oilers forward Ryan Nugent-Hopkins, who was born in Burnaby, British Columbia. The 23-year-old recalled the time he tried to make an ice rink in his front yard.
''It didn't work,'' he said. ''It flooded it, it definitely didn't freeze.''
Oilers captain Connor McDavid recalled his family making a rink in their small Richmond Hill, Ontario, backyard one winter, but that was it.
''Then it was either we wanted a pool, my dad wanted a hot tub, and he got the deck and the hot tub,'' McDavid said. ''That kind of put a dent in the whole backyard rink thing.''
Fourteen players from both rosters, including those on injured reserve, have skated in an outdoor game. Oilers forward Benoit Pouliot has played the most with three, one with Montreal and two for the New York Rangers.
Players from both clubs said the ice was a little rough and the glare from the sun made it a bit difficult to see the puck at times, but they'll be prepared. Some may wear tinted visors, others tried out black strips under their eyes. Environment Canada's weather forecast for Sunday calls for partly sunny conditions and a high of 48 degrees for the league's 19th outdoor game.
Edmonton is rolling to start the season at 4-1-0, while the Jets have won twice in overtime and are 4-2-0.
''You can't try to do too much on a big stage,'' Jets center Mark Scheifele said. ''You've just got to keep it simple and play your regular game.''
---
---