National Hockey League
National Hockey League
Niedermayer to help coach Ducks
Published
Jan. 11, 2013 12:00 a.m. ET

Scott Niedermayer is ready to teach the Anaheim Ducks a few more things about winning.
The former Ducks captain and four-time Stanley Cup champion defenseman will be an assistant to Anaheim coach Bruce Boudreau this season, the Ducks announced Friday.
Niedermayer won't make every road trip with the club, and he won't stand behind the Ducks' bench during most games. But the former Canadian Olympic captain and Norris Trophy-winning defenseman will take a more active role with the Ducks after spending the previous two seasons in player development for Anaheim.
''The last couple of years, I've been working with players in Syracuse and Norfolk (with the Ducks' AHL affiliate clubs), and I realized I do enjoy it, maybe more than I thought when I was a player,'' Niedermayer said in a phone interview. ''I don't think I could have predicted that when I was a player. I probably couldn't predict this when I was a player. I'm excited about the chance to try and help.''
Niedermayer spent the final five seasons of his 18-year career with Anaheim, winning the Conn Smythe Trophy as the NHL's playoff MVP while leading the Ducks to their only Stanley Cup championship in 2007.
Niedermayer was a six-time All-Star who won the Norris Trophy in 2004 while playing for New Jersey. He won three Stanley Cup titles with the Devils in 1995, 2000 and 2003.
The offense-minded defenseman retired in June 2010 at just 36 years old, determined to spend more time with his family after several previous flirtations with retirement. Along with his four Stanley Cup rings, Niedermayer won two Olympic gold medals, a Memorial Cup title in junior hockey with the Kamloops Blazers and gold medals in the IIHF world championships and the 2004 World Cup of Hockey.
The British Columbia native remained in Orange County with his wife and four sons after retirement, spending the last two years as a consultant to general manager Bob Murray and the Ducks' hockey operations department.
''Of course you miss (playing),'' Niedermayer said. ''There are things you'll probably always miss. It's a great thing to be a professional athlete, so I was very fortunate. The last couple of years have been different, but I've had a lot of opportunities to do things with the family, and hopefully there's still a few years left to do some new things.''
Niedermayer has been particularly influential on the development of defenseman Cam Fowler, who lived with Niedermayer's family after breaking into the NHL two seasons ago. Luca Sbisa, the Ducks' young Swiss defenseman and Fowler's fellow cornerstone, also will get special tutoring from Niedermayer.
''My goal is to help out, maybe focus on the younger guys that are breaking into the league, give them a little advice,'' Niedermayer said.
He might be able to help out the older Ducks as well, if they can get used to taking direction from a former teammate. Teemu Selanne, Corey Perry and Ryan Getzlaf are among several current Ducks who played with Niedermayer.
After the NHL's last lockout in 2005, he signed with Anaheim as a free agent, playing alongside his brother, Rob. The Ducks won California's first Stanley Cup in 2007, with Niedermayer and fellow defenseman Chris Pronger dominating the postseason with bruising physical play and timely offense.
Niedermayer joins Ducks assistant coaches Bob Woods and Brad Lauer on the staff led by Boudreau, who sparked the Ducks' solid finish after taking over for Randy Carlyle early last season.
''Those guys are doing all the heavy lifting,'' Niedermayer said. ''When they ask me to do some things, I'll be glad to help out, and then just be on the ice, be supportive.''
---
---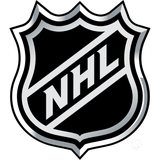 Get more from National Hockey League
Follow your favorites to get information about games, news and more
---