National Hockey League
National Hockey League
NHL's youth receiving education from veterans
Published
Nov. 27, 2010 5:03 a.m. ET

Laundry day in the Foote family falls in the middle of the week and Colorado Avalanche forward Matt Duchene dutifully brings his clothes up from the basement to be washed, folded and returned.
All free of charge by the wife of teammate and captain Adam Foote. It's just one of the many perks of living under their roof.
Foote has opened his house the last two seasons to the dynamic 19-year-old scorer, who also enjoys home-cooked meals and companionship with the family's two young boys.
Then there's this: The mentoring Duchene receives from the 39-year-old Foote at and away from the rink.
This is simply part of hockey's culture, prepping and preparing the next wave of players.
From Duchene living with Foote, to Penguins star Sidney Crosby once residing with Hall of Famer Mario Lemieux, from Sharks captain Joe Thornton guiding San Jose's youngsters, to Red Wings defenseman Nicklas Lidstrom assisting fellow Swedes' transition into the league, there's a nurturing nature to the hard-hitting NHL.
Instead of sticking young players with big checks (think Cowboys rookie Dez Bryant's dinner tab in Dallas), veterans teach them the art of big checks.
Just like they were once instructed.
''There's just good hockey karma in paying it back,'' said Brendan Shanahan, a 21-year veteran who retired last season and now works in the league's front office. ''It's a matter of being thankful and being hopeful you can have a positive impact on the person, not just on the hockey player. It's just the right thing to do.''
After all, ''hockey players are just good guys,'' former Avalanche standout Peter Forsberg explained, grinning.
''It's tough for a young kid coming into the league,'' Forsberg said. ''We all know how it was for us when we came into the league.''
That's why veterans take younger players under their wings, open up their homes and their knowledge of the game, even if it might come back to cost them a job down the road.
''At the end of the day, we're all in this together. We can't win without them,'' said Foote, who was asked by the team to host Duchene last season and enjoyed it so much he extended the invitation another year. ''And when your career is all said and done, you want to be able to walk away and say you did things the right way.''
Not that housing a teenager has been easy for Foote and his wife, Jennifer, who already are kept busy by their 8-year-old and 11-year-old.
''I now know exactly what I'm going to go through when my boys reach those teenage years, where they have everything figured out,'' Foote said.
To earn his keep, Duchene performs chores around the house, helps shuttle the boys home from school and entertains them, taking the kids to Nuggets games and working with them on stick drills in the backyard.
Now if only Duchene would let the dogs out.
''He comes home when we're not in the house and he won't let them out,'' Foote said, feigning astonishment. ''That probably bothers me more than the dishes.''
Around the Foote household there's one hard rule - no overdosing on hockey. Ice time and family time must remain separate.
For Duchene, who obsesses about the game, that balance has provide a valuable lesson.
''As soon as you leave the rink, try to leave it at the rink,'' said Duchene, who settles up with Foote on rent at the end of each season. ''That way you sleep better, you eat better, you're more at peace with yourself. That's something Footey is really good at.''
And one of the reasons living with Foote is paying off, the same way the experience did for Crosby when he resided with Lemieux. Crosby picked up as much at home from Lemieux as he did at the rink.
''That helped a lot,'' Crosby said. ''There's so many ups and downs over the course of a hockey season, so just trying to keep everything pretty even-keel is real important.''
Keeping his emotions even-keel was difficult for New York Rangers defenseman Michael Del Zotto when he arrived in the Big Apple as a rookie last season.
Coming from the small town of Stouffville, Ontario, the big city was quite intimidating.
Enter Rangers captain Chris Drury, who showed the wide-eyed rookie the ropes.
Del Zotto will always appreciate Drury calming his nerves, easing his transition into the league.
''He just goes out of his way to make sure you're doing well and everything's well,'' Del Zotto explained. ''He takes the time to talk to you. He cares and that's why he's such a great captain.
''It's tough in New York City, so much going on there. Guys have helped me out along the way, helped me go forward.''
Shanahan knows the feeling - a team once looked out for him as well.
When he was a rookie with New Jersey in 1987, he lived with a family in an arrangement Devils helped set up, just as the team had for Ken Daneyko before him and Scott Niedermayer after. The family bought Shanahan's groceries, did his laundry and gave him huge living quarters for the low, low price of $400 a month.
''I nearly fell off my chair, thought it was so much money,'' Shanahan said, laughing. ''It wasn't until I moved into my own place a year later that I knew it was complete charity.
''It's the little things that help. Sometimes, it's not about living with a guy so much as setting him up with trustworthy people like accountants or financial advisers.''
The 40-year-old Lidstrom is one of the elder statesman of the Red Wings, constantly looking out for players who need his assistance.
He's been watching over fellow Swedes such as Henrik Zetterberg and Tomas Holmstrom since they arrived in the league, helping them bridge the cultural differences.
Anything they need - banker, insurance salesman, real estate agent - he's happy to help.
The assistance has proven invaluable, taking the pressure off the players so they can focus on hockey.
''Nick's helped me a lot for sure, and my wife, too,'' Holmstrom said. ''Where to live, what to do, where to go. ... Nick was the only Swede who was here at the time, so it was easy for me to lean on him.''
Nothing unusual, nothing out of the ordinary for many NHL players.
''The older guys have always shown the younger guys the ropes. This is the way it's always been, passed down from generation to generation,'' San Jose's Thornton said. ''There's a lot of heritage to it.''
Not to mention the life lessons.
''The one thing that really impresses me is even if (Foote) thinks he doesn't do well at the rink, it's like it didn't happen when he's home with his family,'' Duchene said. ''He's a great role model. I've definitely benefited from that.''
And the clean laundry.
---
AP Sports Writers Noah Trister and Larry Lage in Detroit, and Alan Robinson in Pittsburgh contributed to this report.
---
---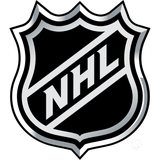 Get more from National Hockey League
Follow your favorites to get information about games, news and more
---