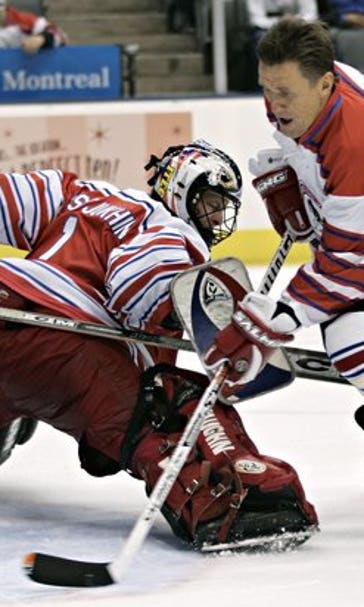 NHL turns 100: Borje Salming hailed as European trailblazer
February 18, 2017

TORONTO (AP) Exceptionally fit and muscular still, Borje Salming sits at his locker with a familiar No. 21 Toronto Maple Leafs jersey hanging behind him while pecking out a message on his cellphone.
The faceoff for the Centennial Classic's alumni game between the Maple Leafs and Detroit is still a few hours away at Toronto's Exhibition Stadium. Except for the telltale creases of age that line the 65-year-old Salming's cheeks and temples, the former star defenseman looks hardly out of place among the Leafs' current crop of millennials.
The only other significant difference from when Salming made his NHL debut in 1973 is the makeup of Toronto's roster.
Where Salming and fellow Swede Inge Hammarstrom were the only two Europeans on an otherwise all-Canadian lineup, the current Leafs feature a trans-Atlantic mix of North Americans, Russians, a Dane, a Swede and players from the Czech Republic and Estonia.
It's no different from other teams around a league in which 56 Swedish-born players - enough to fill two-plus rosters - have appeared in 20 or more games this season.
And much of that is due to Salming, the trailblazer, who played a key role in changing the perception of European players, who were once considered too soft to play the rugged NHL style of game.
''It's nice to hear that I sort of paved the way for a lot of people coming over here,'' Salming said, referring to the occasional reporters' queries regarding what he has meant to hockey. ''But it's not a big deal.''
His contemporaries respectfully disagree about the impact Salming made during a 17-season Hall of Fame career. As former teammate Lanny McDonald put it: ''Every European player should send a Christmas card to Borje every year and say, `Thank you.'''
When the NHL kicked off its 100th anniversary celebrations with the Centennial Classic on Jan. 1, Salming's presence at the weekend festivities was not overlooked.
''I'm not sure the young players understand his magnitude and his stature,'' Russian-born and former Red Wings forward Igor Larionov said. ''Borje was one of the pioneers who came to the league and played at the highest level for so many years and sent a message to the North American scouts that European players can play in this league.''
Before Borje, there were but 24 players born outside of Canada, the U.S. and the United Kingdom to play in the NHL, according to a search of the league's website.
And only a handful of those players developed their professions overseas, such as Ulf Sterner. The Swedish forward made the jump to North America in 1964 after competing in two Winter Olympics but appeared in just four NHL games with the New York Rangers.
A majority of the European-born stars before the 1970s developed their skills on this side of the Atlantic after their parents resettled in North America. That was the case with Chicago's Stan Mikita, who was born in the former Slovak Republic and was 8 when his family relocated to Ontario.
Salming was different because he grew up playing in Sweden before he and Hammarstrom signed with the Leafs. Hammartsrom was a three-time 20-goal scorer.
What separated Salming was his playmaking skills and unwillingness to shy away from a physical game, erasing the long-held perception of Europeans being pushovers.
Salming's 787 career points still rank 11th among Swedish-born players. He twice finished second in the Norris Trophy vote behind Montreal's Larry Robinson. And Salming's 1,344 career penalty minutes currently rank 198th among all NHL players.
''He was pure fearless out there,'' said former star defenseman Paul Coffey. ''Borje, to put it bluntly, got the (manure) beat out of him. And every rink he went into, the guy kept showing up.''
Salming heard it all.
''Most everybody was screaming and yelling, you know: `Chicken Swedes!''' he said. ''But it didn't matter. We loved the hockey game. And we kept playing.''
The NHL draft, which debuted in 1969, reflects how big of an impact Salming made.
In the first five drafts before Salming's arrival, only one European-born player was selected - Finland's Tommi Salmelainen in 1969. In 1974, there were six Europeans selected, including five Swedes. Last June, 70 of the 211 players drafted hailed from Europe, including 25 Swedes.
Salming's impact isn't lost on players who followed him across the Atlantic, including former Red Wings star defenseman Nicklas Lidstrom.
''He was the player I looked up to growing up,'' Lidstrom said. ''The way he established himself over here and the way he carried himself: He really paved the way for a lot of Swedes in particular.''
Though Vancouver forward Daniel Sedin grew up in Sweden in the late 1980s idolizing Mats Sundin and Peter Forsberg, he learned from his father how Salming broke the stereotypes regarding Europeans.
''He played like a North American,'' Sedin said. ''Since then, no one really looks at European players like that.''
---
---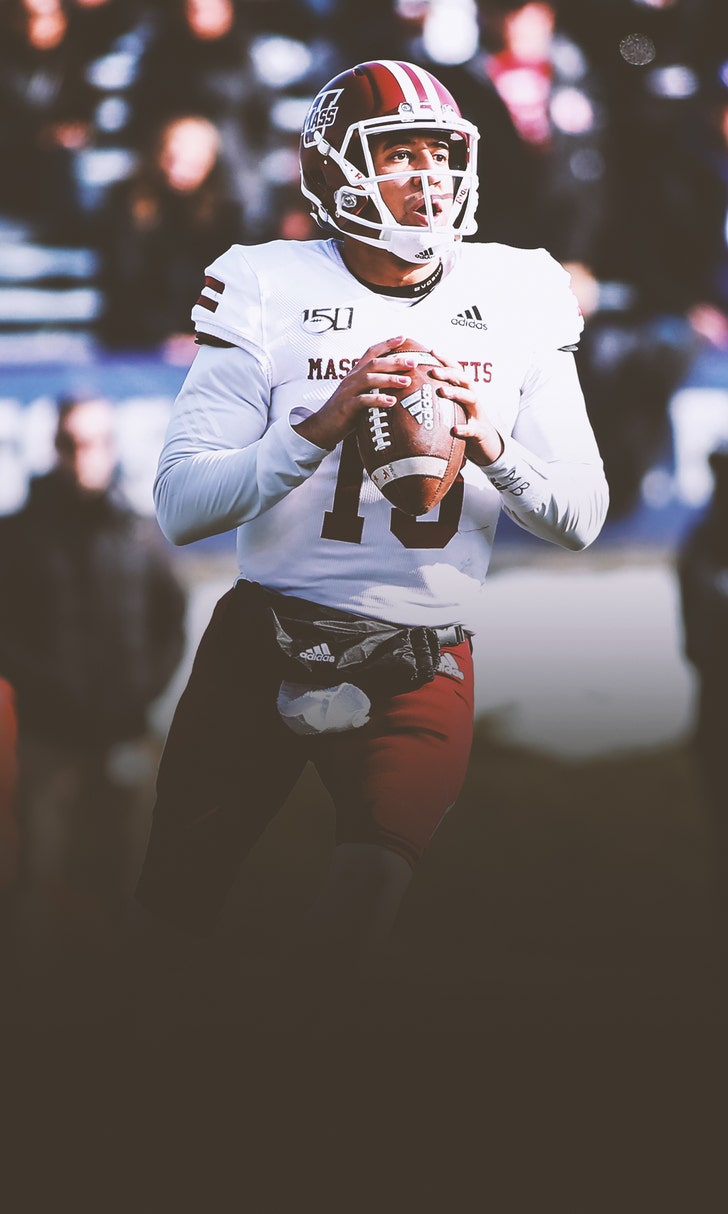 UMass Cancels Fall Football