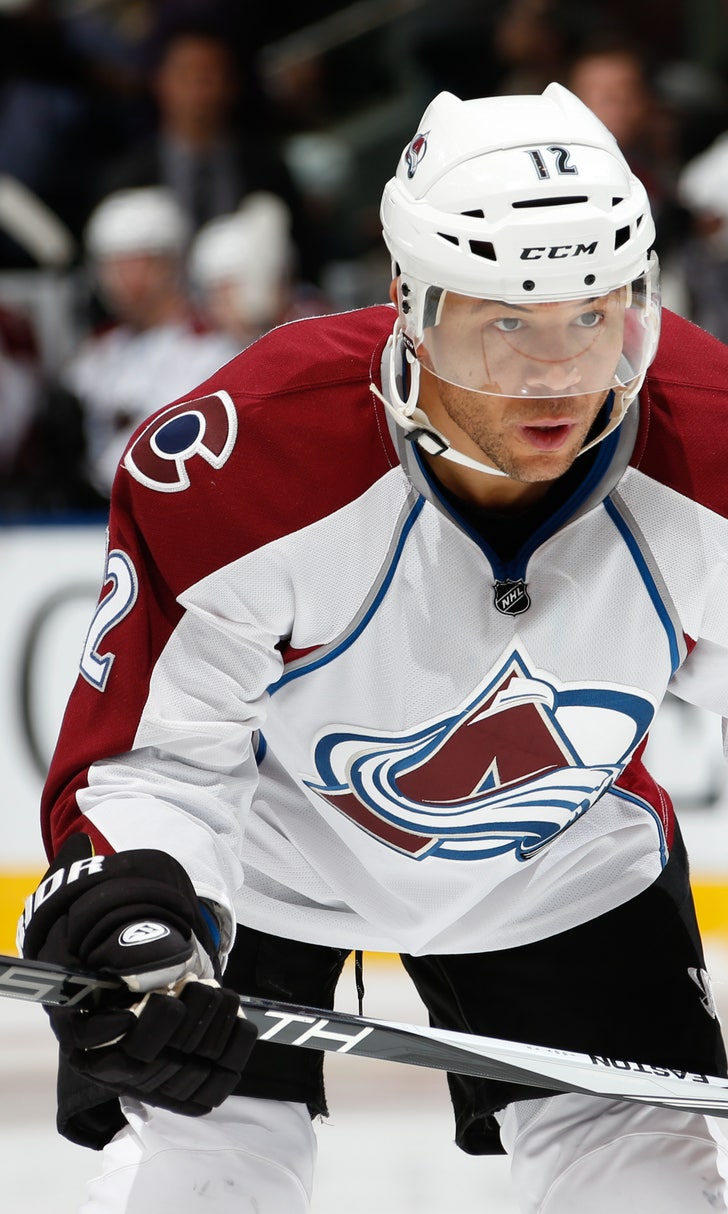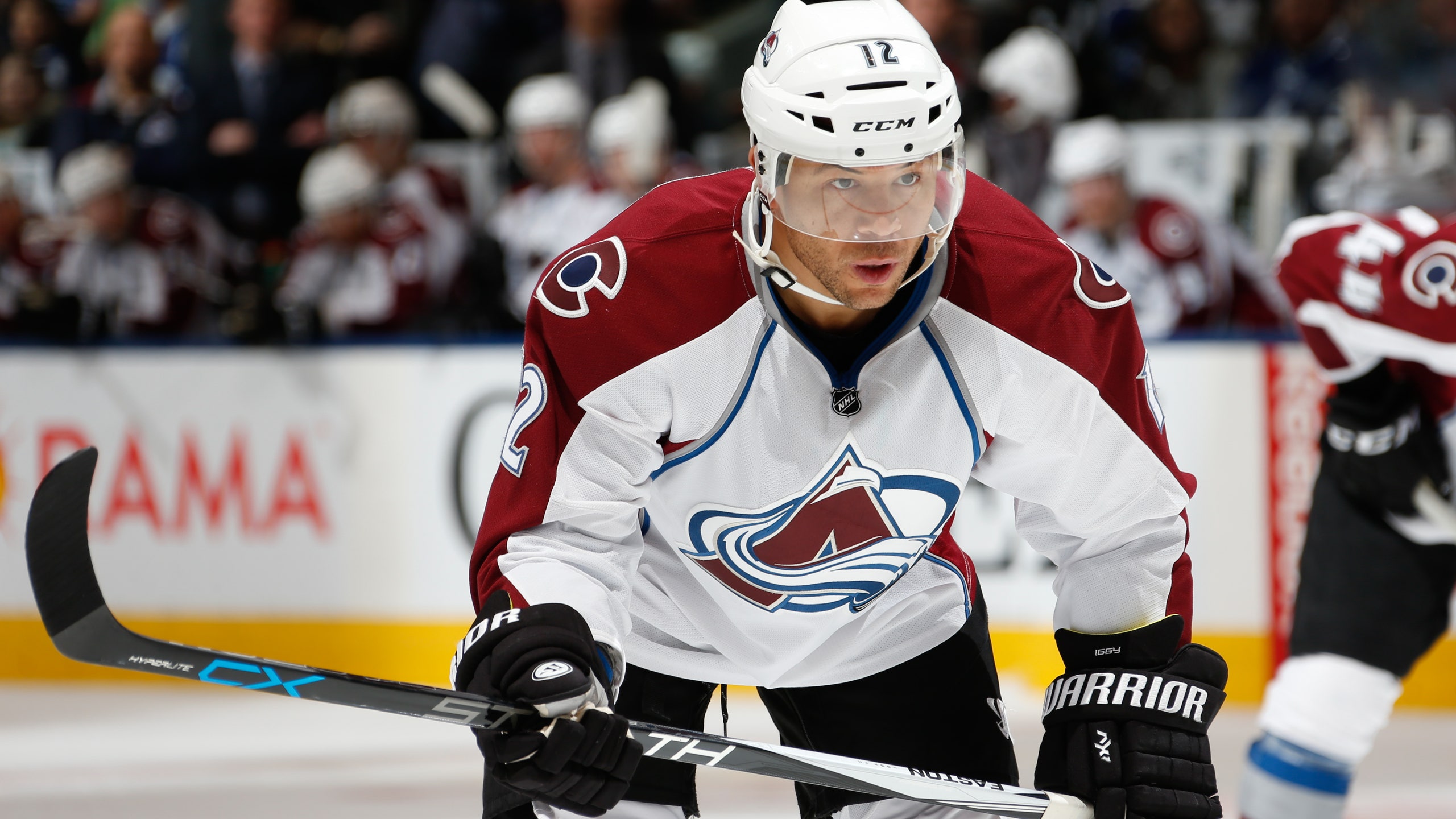 NHL Trade Rumors: 5 possible destinations for Jarome Iginla
BY Fansided and Dave Stevenson/Fansided • December 15, 2016
With Jarome Iginla being willing to waive his no trade clause, here are five NHL teams who should trade for him. 
After the 2013-14 season, Jarome Iginla signed with the Colorado Avalanche, who were coming off a playoff appearance. They felt he could be the final piece to their Stanley Cup puzzle and the feeling was mutual with Iginla. However, three seasons later, the Avalanche desperately need to rebuild. Since the veteran forward is a free agent after this season, it makes sense for Colorado to trade him.
Although Iginla has a no movement clause, he will most likely waive it to play for a contender. A Stanley Cup would put a huge exclamation point on his career and cement his legacy as one of the greatest players of all-time.
Even though Iginla is having a down year, he brings several covetable skills to the table. He has been a very consistent goal scorer. While he has declined with age, Iginla can still drive to the net and score big goals. Also, the Avalanche forward can provide veteran leadership and forward depth. He's a tough guy, something that is needed come playoff time. Here are the five teams who make the most sense for him.
Mandatory Credit: Russell LaBounty-USA TODAY Sports
5. Columbus Blue Jackets
Should the upstart Blue Jackets decide to be buyers this season, Jarome Iginla makes a lot of sense for them. They have the prospects necessary to get him without mortgaging their future. Blue Jackets fans are some of the best in the NHL and deserve a deep playoff run. Iginla could help them get there.
He fits in well with them because he would give them another scoring option. Even in his old age, Iginla can get to the crease and score goals. They won't be pretty, but they still count. Also, the Blue Jackets have two forwards over the age of 30. Columbus is a very young team, which is a terrific strength for them. But they could use a veteran like Iginla. Think of him like the NHL's version of David Ross. Old grandpa who happily serves in a lesser role to help a young team.
Mandatory Credit: Ronald Martinez/Getty Images
4. Minnesota Wild
Are the Minnesota Wild a very likely destination for Jarome Iginla? Probably not because it remains to be seen if the Avalanche will trade him within their division. But Iginla would make sense for the Wild for several reasons.
First of all, Minnesota needs goal scoring. How desperate are they? The Wild had discussions with the Buffalo Sabres about Evander Kane. Iginla would likely cost less than him, though the rental market is hard to predict. At worst, he's certainly a better locker room guy than Kane, who seems to always find trouble.
Secondly, the Wild need someone like Iginla who can be a strong net front presence. While he's likely a third or fourth line forward at this point, one of the few things that hasn't disappeared from his game is his willingness to get dirty to score goals. In the brutal Western Conference, you have to be able to score those goals to win in the playoffs. Iginla can still do it.
Thirdly, Minnesota has a number of young forwards. Jason Zucker, Nino Niederreiter, and Erik Haula are among them. While they are very talented, the trio would benefit from having a professional like Iginla around. He would serve as a mentor to them. For a team trying to win while Ryan Suter is still a great player, Iginla makes a lot of sense.
Mandatory Credit: Gary A. Vasquez-USA TODAY Sports
3. Los Angeles Kings
The Los Angeles Kings would have to get a bit creative to fit Jarome Iginla under the salary cap. However, maybe Jonathan Quick's injury could help them squeeze him in. Also, Dean Lombardi is a master of finding ways to create cap space. So if he wants Iginla, his resume suggests he will find a way to get him.
In 2011-12, the Kings traded for Mike Richards and Jeff Carter. Those two players led them to the Stanley Cup. Marian Gaborik was a trade deadline acquisition during the 2013-14 season. Much like Richards and Carter, he played a huge role in winning the Stanley Cup. The Kings have made very similar moves before, so Jarome Iginla certainly makes sense for the Kings. Also, Los Angeles is a brutally physical team. Sounds like a perfect fit for the hard nosed Iginla, even in his old age.
Should he be priority number one for the Kings? Probably not. Even before accounting for future injuries, Los Angeles has to upgrade their goaltending since Quick is out until March. Though Peter Budaj has been serviceable, they must find a more reliable option than Jeff Zatkoff. However, there are cheap options available, so don't be surprised if the Kings wind up trading for Iginla.
Mandatory Credit: Adam Hunger-USA TODAY Sports
2. Chicago Blackhawks
Back in the 1990's, it was a tradition for old players to go to the New York Rangers in pursuit of a Stanley Cup. In today's NHL, the Blackhawks have become the Rangers, except Chicago has won three Stanley Cups. Chicago even managed to get Kimmo Timonen a championship, so they have some good mojo going. Why not continue the tradition with Jarome Iginla?
Much like Timonen, this is most likely Iginla's last season. He has done just about everything he can do in the league. 500 goals? Check. 1,500 games? Check. 1,250 points? Check. Ensured his place in the Hockey Hall of Fame? Check. But there's just one last thing he'd love to check off his to do list – win a Stanley Cup. What better place to do it than with the Blackhawks?
However, fitting Jarome Iginla under the salary cap could be very difficult for Chicago. As of Dec. 15, they have just over $1.3 million of trade deadline cap space. But Stan Bowman is a master of navigating the perils of the salary cap, so don't rule them out. Chicago would likely have to wait until the last minute to trade for him, but Iginla would definitely waive his no movement clause to play for a championship.
Mandatory Credit: Jean-Yves Ahern-USA TODAY Sports
1. Montreal Canadiens
Let's take a moment to appreciate how this would be incredibly ironic. Jarome Iginla, a long-time Calgary Flames and former Boston Bruins forward, playing for the Montreal Canadiens. That would be the biggest heel turn in hockey in quite some time. This is as close to Hulk Hogan joining the NWO as you're going to get in the NHL.
Sure, there would be some Canadiens fans who might be a bit reluctant to cheer for a former adversary. But as soon as he scores, they'll adore him. While the Canadiens need a center more than a wing right now, they could easily add someone like Martin Hanzal and still have enough room to add Iginla.
Jarome Iginla was never fast to begin with. Any speed remaining in him has become a victim to old age. However, Montreal's system doesn't necessarily require speed. Michel Therrien's system revolves around guys getting into the high scoring areas. Even at the age of 39, very few players are better at this than Iginla. He has a nose for the net. It's how he's gotten to 500 goals. Montreal is certainly desperate enough to make the move. They know their Stanley Cup window is open for the next two years and they have an impatient fanbase to deal with.
More from FanSided
This article originally appeared on
---
---